The Eyeliner Suzanne Somers Can't Live Without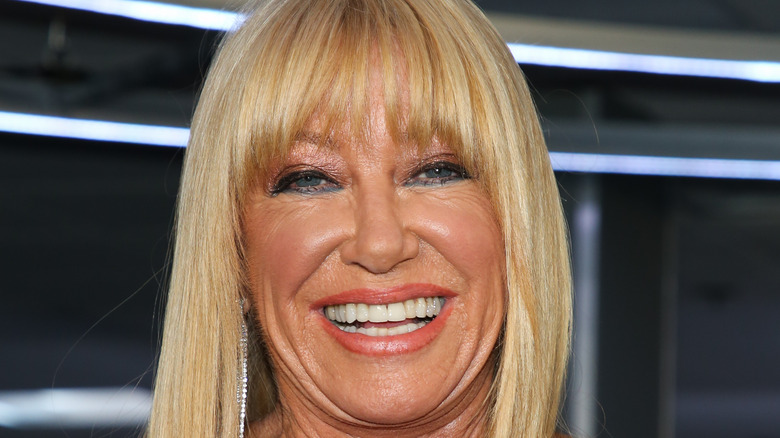 Paul Archuleta/Getty Images
Aside from her acting roles, Suzanne Somers is known for something else entirely: her love of makeup.
The "Three's Company" actress said she wears makeup every day to boost her confidence and self-esteem during an interview with Yahoo! Lifestyle. And, she looks dang good, okay? "A beauty regimen is so important as you age because you want to present your best face not only to yourself and your husband or your family but to the world," Somers added during the chat.
The actress also said to stop wearing the 20s look when you're in your 40s and 50s, adding that "'Because at 50, 60, 70, 80, it starts looking thick and heavy because you have to put on more. Your lines aren't as defined as they were." So, what look is Suzanne wearing nowadays?
Well, according to New York Magazine, her go-to routine starts with this eyeliner — an item she supposedly cannot live without. The item in question? Thrive Causemetics Infinity Eyeliner. "I've worn many, many different black eyeliners in my life," she said to the outlet. "I found this Thrive brand online. It's great. You can really line your eyes all the way around, and it stays. It's also got a little thing on the end where you can smudge it if you don't want a distinct line. It's a very versatile eyeliner."
Suzanne Somers' beauty routine, explained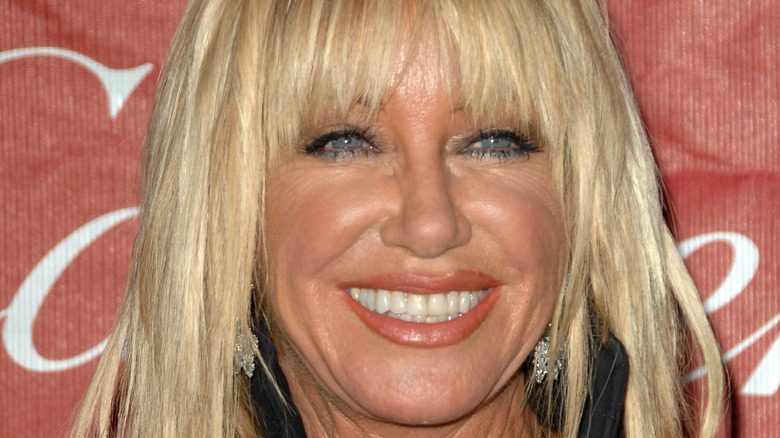 S. Bukley/Shutterstock
Suzanne Somers, who faced a concerning home invasion in 2021, is well into her 70s, and age has treated her well. And, we all want to look good as her as we age, so we'd love to know what her routine consists of. The key, according to Somers, is taking care of your skin, and eating right, too (via the Daily Mail).
"Use the right products on your hair and skin," she said. "It gives me this glow, this joy, that my purpose, that I'm doing the right thing with my life at the right time with my louder voice, which is such a privilege."
Her favorite product? Her company's hair, skin, and nail supplement, per New York Magazine. It's a little on the pricey side — $60 — but Somers swears it's the product that has kept her looking and feeling fresh. "I swear it only takes a couple of weeks before you notice that your hair — and your nails and skin — are looking so much better," she said. "At 73, I probably shouldn't have nice hair, but I get compliments all the time. People say, "Do you wear extensions?" And I go, "I don't, feel my head, it's natural." I've actually had to do that."
Another favorite item of hers is coconut oil. Full of vitamins and nutrients, coconut oil helps Somers with digestion, and it's much healthier to use than other oil alternatives.