Sources Say These Are The Parenting Rules Kate And William Abide By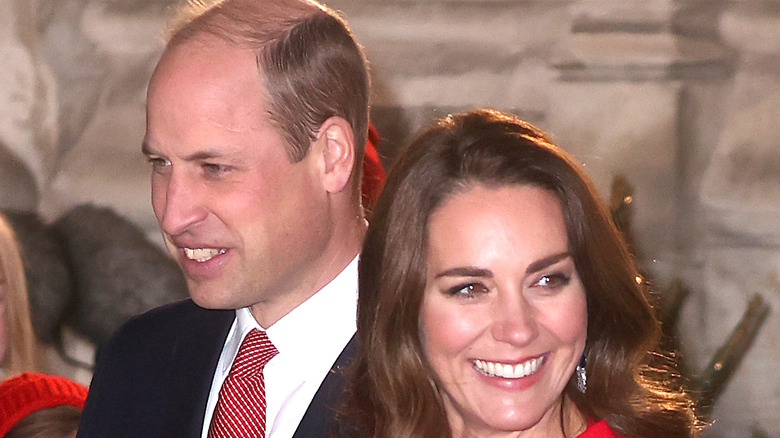 Chris Jackson/Getty Images
Prince William and Kate Middleton appear to be the picture of loving and devoted parents, and sources have gushed over the way the Duke and Duchess of Cambridge raise their three children, Prince George, Princess Charlotte, and Prince Louis. 
"Because of who they are, William and Kate have had to be highly organized parents," a source told The Sun. "But as parents, Wills and Kate have developed this brilliant knack of letting as much as they can seem spontaneous and that's how the children see it."
According to People, Kate is especially hands-on when it comes to her children, and, although she does have the help of a nanny, she does as much as she can with her children, including running things at home and organizing schedules. 
The royal reportedly has a set of rules that she abides by that help her manage life as a mother of three. The rules include making sure her children spend time outdoors, making family fun a priority, and being sure to stay present in the moment for the kids.
Of course, William and Kate also have other rules that they put in place to help their children thrive and ensure that the Cambridge household runs as smoothly as possible.
Prince William and Kate Middleton run a tight ship with their children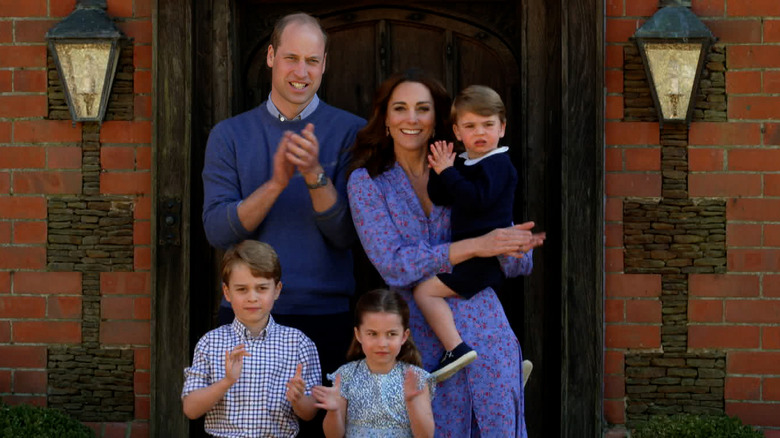 Comic Relief/Getty Images
According to Marie Claire, Prince William and Kate Middleton have figured out a handful of rules and strategies that help them parent their young children as well as instill important values in their lives. 
The Cambridges have forbidden yelling in their home. "Shouting is absolutely off-limits" for the kids, a source told The Sun, adding that William and Kate also abide by that rule. 
"The children are encouraged to talk about their feelings. They express their concerns over school subjects, a swimming class, a tricky ballet maneuver, a missed tennis rally, or seeing children starving on a TV ad. But a talk ensues and a solution found," the insider stated.
In addition, the Duke and Duchess are also on the same page when it comes to the kids. They work hard not to send mixed messages. 
"There is no question of one parent saying 'no' and the other saying 'yes' later on as Kate and William want to present a unified parental front to their children," the source explained. 
Meanwhile, there is also a strict television policy at the royals' home. "The television is not on throughout the day and programs have to be met with parental approval," the insider dished.
It appears that William and Kate have found some parenting rules that work perfectly for them and their family — and fans may want to try some of their tips within their own households.