Bridgerton Star Nicola Coughlan Has An Important Request For Her Fans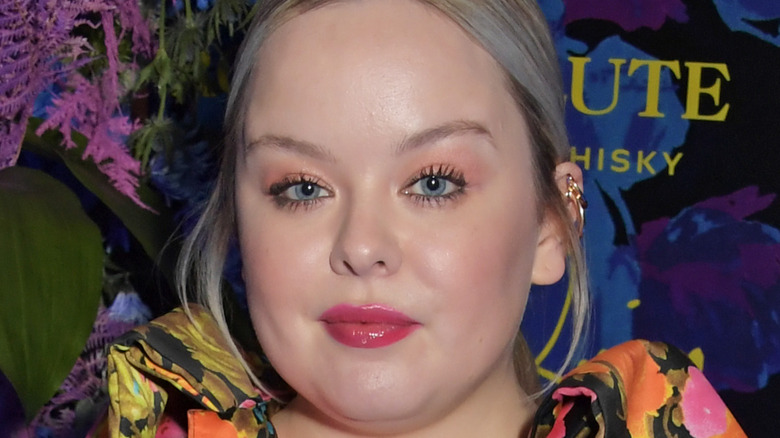 David M. Benett/Getty Images
Nicola Coughlan was already a star when "Bridgerton" rolled around, thanks in large part to her breakout role as nerdy high schooler Clare in the hit coming-of-age comedy "Derry Girls," but the Netflix period drama really put her on the map. In a recent chat with Elle, Coughlan described the response to "Bridgerton" as "surreal," admitting, "I didn't think it was going to be the biggest show on Netflix, I didn't think that level." However, the Irish actor had some idea the show was going to do well with its target audience. 
Despite warning co-star Phoebe Dynevor that her life was about to change, Coughlan didn't anticipate how different things would be for her personally. "Being famous is like being a dog on the Tube," she explained, referencing London's version of the Subway. "It's exactly the same energy. When you get on, everyone looks at you. Some people are so smiley, while some are afraid of you and don't want to go near. Some people touch you without asking. I can still do the things I want to do, obviously, but it is different."
Although the response from fans out in the world can be intimidating, Coughlan acknowledged the vast majority of people are completely fine. At the same time, the "Derry Girls" star has understandably tired of the attention to one particular element of her life.
Nicola Coughlan isn't a fan of unsolicited opinions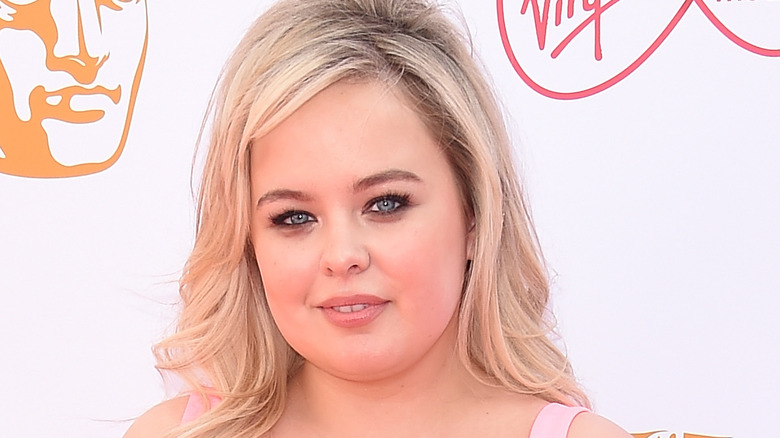 David M. Benett/Getty Images
Actor Nicola Coughlan is sick of talking about her body, but more pressingly, she's also sick of hearing about it. In an Instagram statement, the "Bridgerton" star wrote, "If you have an opinion about my body please, please don't share it with me. Most people are being nice and not trying to be offensive but I am just one real-life human being and it's really hard to take the weight of thousands of opinions on how you look being sent directly to you every day." Coughlan acknowledged that, because she's a celebrity, people are going to have opinions about her. But she doesn't need to hear them.
This isn't the first time the Irish actor has spoken out about this. In March 2021, she re-shared a self-penned Guardian essay about how judgmental critics had focused on her body rather than her performance while Coughlan was appearing in a play, on Twitter. Coughlan noted in a follow-up tweet that many of the dodgy questions we associate with the olden days are actually still being asked of women during interviews.
Her comments come just a couple of days after "Yellowjackets" star Melanie Lynskey shared a similar gripe on Twitter, noting ever since the hit show started airing she's been inundated with messages about her body. "Most egregious are the 'I care about her health!!' people," Lynskey wrote, adding, "Skinny does not always equal healthy."