Whatever Happened To Steve Harvey's Morning Show?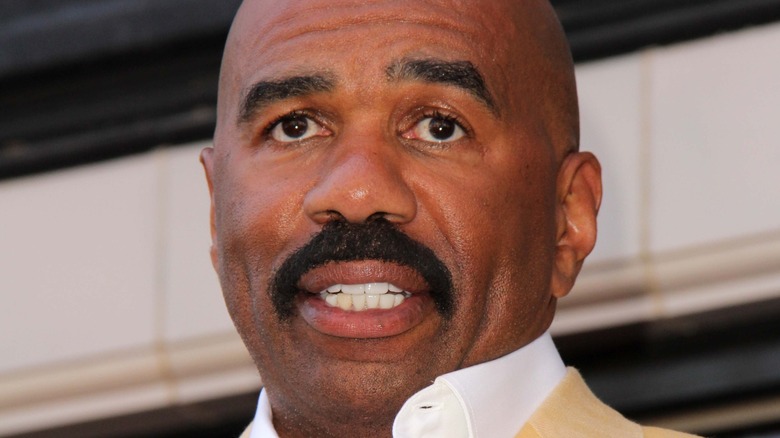 s_bukley/Shutterstock
Steve Harvey is a man of many trades. He has done it all, but he got his start in the entertainment industry as a comedian. He broke onto the scene after winning the Second Annual Johnnie Walker National Comedy Search, which got him a hosting gig on the music show, "It's Showtime at the Apollo" in the 1990s, according to The Famous People. Eventually, he snagged another hosting gig, on the 1994 show, "Me and the Boys."
While he has had a long career centered around hosting tv and radio shows, as well as making the rounds as a stand-up comedian, Harvey is best known today for his role on "Family Feud." According to Cheat Sheet, the show started back in the '70s and has seen several hosts, but Harvey continues to bring fans back for more with his comedy and wit.
Harvey continues to succeed as the host on "Family Feud," so much so that he was offered a hosting gig for a morning talk show. Whatever happened to his show, "Steve?"
Steve Harvey's show was canned to make way for another talk show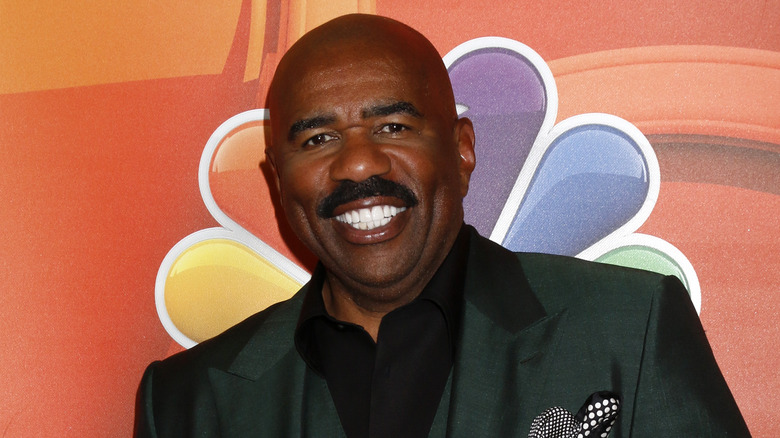 Kathy Hutchins/Shutterstock
Harvey is certainly no stranger to the hosting world. According to Cinema Blend, most Americans would pick Harvey as their favorite "Family Feud" host, just after the original man in charge, Richard Dawson. His charm and comedic quips keep them coming back for more.
It was no surprise that Harvey landed his own daytime talk show on NBC. Between his popularity on "Family Feud" and his experience with a former talk show, "The Steve Harvey Show," executives had faith he would be able to pull off a successful daytime show, per Distractify. The show, which went under the title "Steve," did have consistently good ratings, but the network decided to ax it.
Why? Well, it is kind of Kelly Clarkson's fault. While there was never an official reason given for the show's ending, it seems clear that when the network was able to reach a deal for Clarkson's daytime talk show, "The Kelly Clarkson Show," it replaced "Steve," and the rest is history.
Harvey shared that he holds no resentment towards Clarkson in an interview with Ellen DeGeneres. "You know, I'm a person of faith, so when a door closes for me, I just walk up the hall. It's more doors," said Harvey. He continued, "You've just got to keep going up the hall. So I open other doors and I'm back on TV and I'm happy for everybody. I like Kelly Clarkson, I'm happy for her."
He would eventually bring his show to Facebook Live called "Steve on Watch."