Kate Middleton And Prince William Might Be Packing Their Bags For A Trip To The Tropics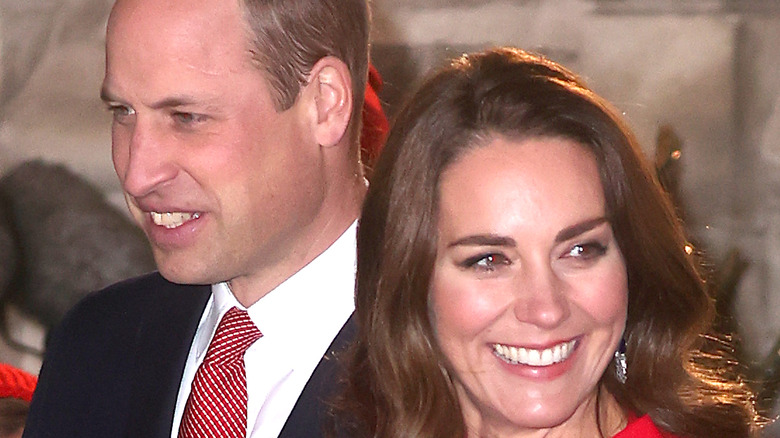 Chris Jackson/Getty Images
Since they were married back in 2011, Prince William and Kate Middleton have embarked upon several royal tours in locations all over the world. Just within the past decade, Prince William and Kate have jetted off to locations like Canada, Tuvalu, Solomon Islands, New Zealand, Australia, India, and Germany, according to Harper's Bazaar. On each visit, the royal couple has a jam-packed itinerary that often includes getting involved in local customs — in Canada, the royal couple was decked out in colorful cowboy gear to attend a rodeo, for example. 
Along with the rest of the world, though, much of William and Kate's professional duties, including international tours, stopped once the COVID-19 pandemic halted travel. However, in May 2021, the royal couple resumed these royal tours with a week-long trip to Scotland, per People.
In October 2021, People reported that Prince William and Middleton would be heading to the United States in 2022 to attend the second ceremony of Prince William's environmental initiative, The Earthshot Prize. "This is just the start," Prince William told People. "I'm thrilled that in 2022, The Earthshot Prize will be heading to the United States, where we will continue to spread this vital message of urgency, optimism and action." 
 According to People, Prince William will also be visiting Dubai on February 10.
The Duke and Duchess of Cambridge will be heading to Belize in March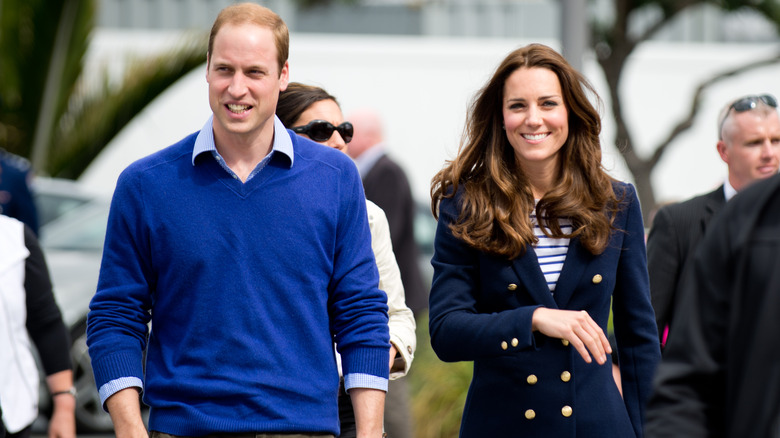 Shaun Jeffers/Shutterstock
In a report published on Saturday by the Daily Mail, it was revealed that Prince William and Kate Middleton might have plans to travel to Belize in March to mark Queen Elizabeth's Platinum Jubilee, which will celebrate her 70 years on the British throne. Currently, Queen Elizabeth is the head of state in Belize. According to Daily Mail, representatives for Prince William and Kate were seen on the island of Ambergris Caye in Belize preparing for the couple to pay a visit to the country in March. "Their people were very secretive and kept saying this had to be kept very quiet, but on a small island like Ambergris Caye it's impossible to keep anything quiet for very long," a source on the island told the outlet. "They were talking about a four-day visit to Belize in March as part of a longer trip to this part of the world. They said William and Kate might visit the Caye and also go to mainland Belize. It's all anyone here is talking about. We are so excited."
Though the trip is reportedly one that will focus on environmental issues and celebrating Queen Elizabeth's Platinum Jubilee, the Daily Mail also reports that it might be a plan hatched by the royal family to maintain the support of the queen as head of state in Belize. Recently, other countries where the queen served as head of state, like Barbados, have removed the queen as head of state.