Will Kate And William's 2022 Trip To America Include A Royal Brother Reunion?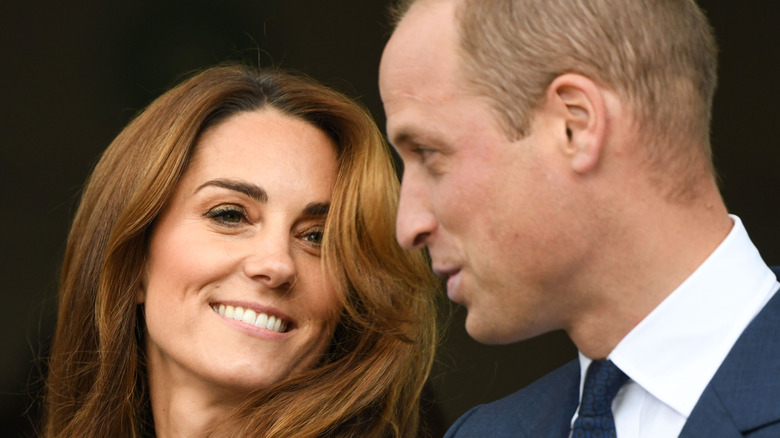 Bart Lenoir/Shutterstock
Prince William and Kate Middleton are already making headlines for a trip they may take to the United States in 2022. The Duke and Duchess of Cambridge teased a trip to America earlier this month at the Earthshot Prize Ceremony, revealing that next year's event would be held across the pond in the U.S. (via Harper's Bazaar). 
Meanwhile, sources tell Vanity Fair's Katie Nicholl that William and Kate are hoping to rebuild their reputation in the states with the trip. "Team Cambridge is very focused on America and making sure they have a high profile over there," an insider dished to the outlet. "The possibility of them making a high profile visit is very much on the cards for next year." 
The source admitted that William, Kate, and their staffers felt the negative impact of Prince Harry and Meghan Markle's bombshell interview with Oprah Winfrey in March 2021 and are looking to regain support from the American people. 
"[They] are aware that their popularity took a bit of a dive post the Oprah interview, and that the focus now is on getting that support back," they said. "America is a very important audience for them."
Meanwhile, all eyes will be on the Cambridges when and if they come to the U.S., where Harry and Meghan currently reside, in California. However, those looking for a royal reunion on American soil may be disappointed, according to one royal insider.
Royal expert says a reunion between Harry and William isn't likely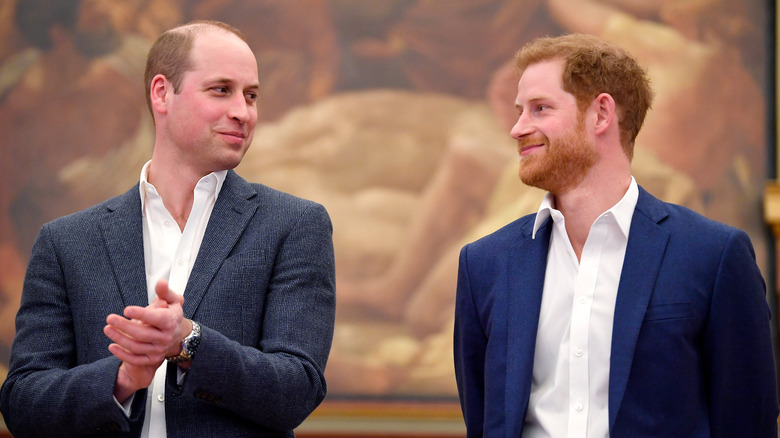 Wpa Pool/Getty Images
Prince William and Kate Middleton aren't likely to meet up with Prince Harry and Meghan Markle when they come to America in 2022, per The Sun. Royal expert Phil Dampier tells the outlet that a reunion of the brothers would greatly overshadow the work that the Duke and Duchess of Cambridge will be doing during their tour of the US. 
"I don't think William and Kate would want to meet up with Harry and Meghan, who could try and steal their thunder on the earth shot project. They are very much rivals now, not brothers in arms, and I'm afraid I can't see a reconciliation soon," Dampier stated. "If they stayed with Harry it would turn into a circus and also be a security nightmare, taking attention away from the green cause, so I expect William and Kate to concentrate on their efforts and not meet up with them."
Royal enthusiasts know that the rift between William and Harry has escalated over the past two years. However, this trip will likely be about the Cambridges growing their popularity in the states. 
"William and Kate have always been very popular in the US but have not been there for some time so they will want to boost their profile and next year, during the Queen's Platinum Jubilee year, would be a golden opportunity," Dampier said.
However, fans are still holding out hope that the brothers will reunite when the time comes.