Here's How Kyle Allen Physically Prepared For The In Between - Exclusive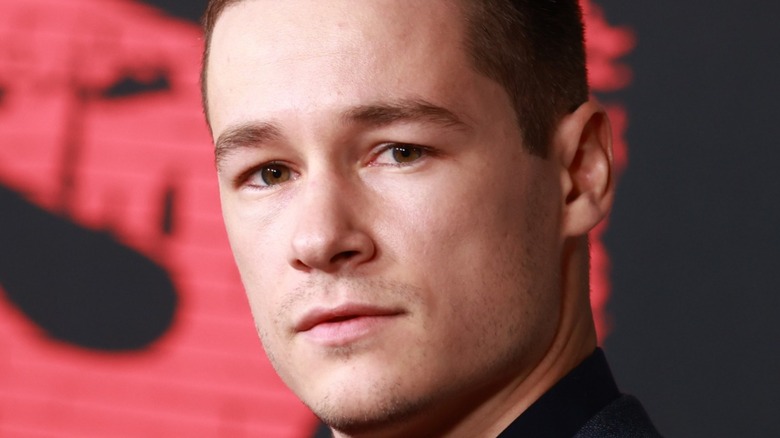 Matt Winkelmeyer/Getty Images
There's a lot more preparation that goes into playing a character than many people think. Just ask actor Kyle Allen, who plays Skylar in the upcoming supernatural love story "The In Between." 
The film follows two teens who fall in love after reconnecting at a high school rowing competition. However, their relationship quickly changes course when Skylar is killed in a car crash — and leaves his girlfriend believing that he is trying to communicate with her from the afterlife. 
To play the starring role alongside actor Joey King, Allen had to learn a whole lot of lines. Yet, that's not at all that the romantic film required of him. "I'm also rowing three times a week at seven in the morning for a few hours," the actor revealed during an exclusive interview with The List.
This sport isn't easy either. Yet, for almost four months, Allen still spent hours a day rowing back and forth so he could properly showcase his character, high school senior and rowing champion Skylar, as he competed against other rowers in the film. (Funny enough, the entire scene lasts only a few minutes in the final cut.)
While months of preparation may have only been shown for mere minutes onscreen, Allen was able to learn a lot more about his character's other intricacies by physically preparing for the role. "I was like, well, if this is a thing that my character does, I could probably learn a lot from my instructors and the other rowers that I'm paired with," he explained.
The physicality of his character helped Kyle Allen get into Skylar's head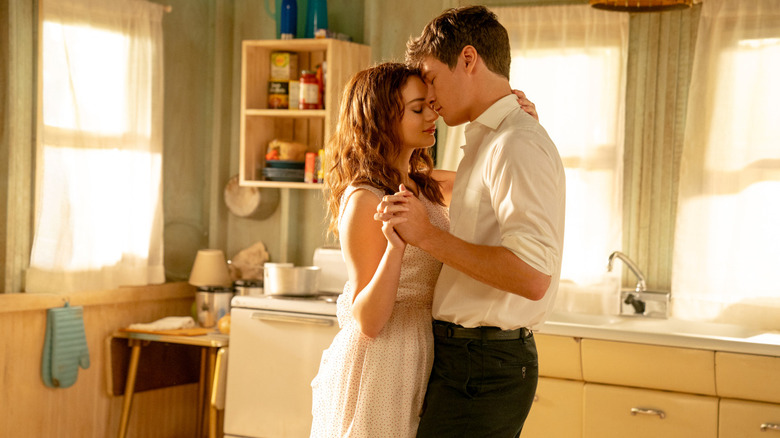 Curtis Baker/Paramount+
Kyle Allen learned a lot from the instructors he was rowing with. Yet, rowing was still only a small part of his character Skylar's life. (After all, the film focuses more on his love story with Joey King's character Tessa versus his favorite sport.) 
In order to learn what others around his character thought, Allen decided to ask everyone on set what their perspective was of the high school senior. "And so I'd really just fed off of them," Allen explained to The List. "What's the costume like? What do you see as the character? What does the makeup artist think?" All of these viewpoints helped him immensely when it came to creating the broken hearted teen that had us all crying throughout the film.
In the end, Allen realized that Skylar seemed familiar to him. "It had a lot of similarities to my own father," Allen said. "And so I tried to put a bit of him in there as well."
"The In Between" is available to stream Friday, February 11 exclusively on Paramount+.