This Royal Expert Has A Surprising Theory About Prince George And Kate Middleton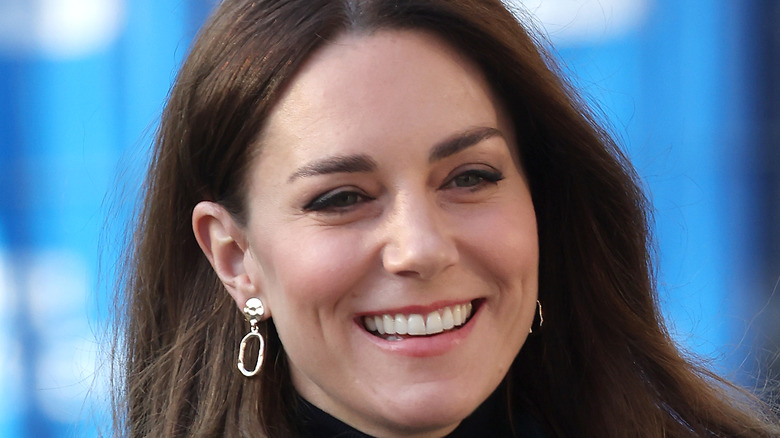 Chris Jackson/Getty Images
As Queen Elizabeth II's health has made headlines in recent months, there has been increasing interest around the line of succession. According to the royal family's website, Prince Charles will ascend the throne after Queen Elizabeth's death. Following that, the crown will pass to Prince William, then to his children: Prince George, Princess Charlotte, and Prince Louis. Per Express, the Regency Acts of 1937 and 1953 were established in order to ensure that Great Britain's ruler is always up for the job. In particular, the Regency Act was established to outline who will step forward to carry out most of the royal functions if the sovereign is under 18 years old, or too ill to complete them. This regent would be the next person in the line of succession who is over the age of 21, capable of ruling, and currently residing in the United Kingdom.
Recently, buzz has swirled around the Regency Act, due to one scenario in particular. If Prince Charles and Prince William were both to die before Prince George turned 18 years old, Express reports that there is confusion around who would become regent. Should that happen, Prince Harry would not be able to step up, due to his American residency.
A royal expert believes that Kate Middleton would become the regent to Prince George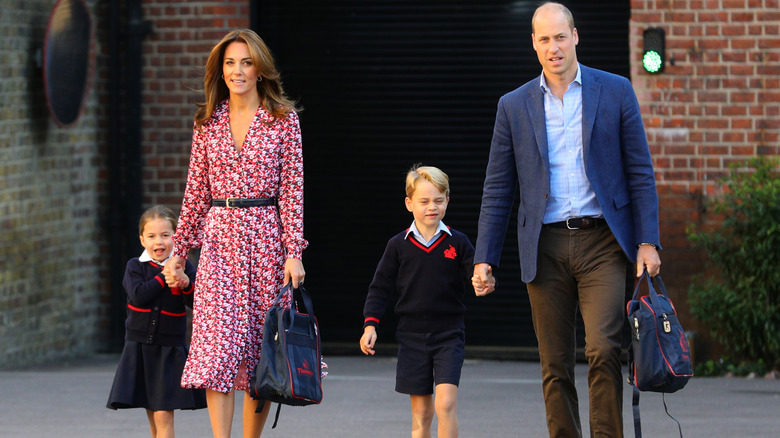 Wpa Pool/Getty Images
In a TikTok video, royal expert Matta_of_Fact theorized that if Prince Charles and Prince William were to die before Prince George turned 18, then Kate Middleton would become regent to her son (rather than Prince Harry or Prince Andrew). "In the case of Prince George, the 1937 Act means that his regent would be his uncle, Prince Harry," TikTok user Matta_of_Fact said. However, because Prince Harry currently lives in California, "the next person in line would be Prince Andrew, the Duke of York. ... I personally do not think that the public would ever stand for accused sex offender and definite weirdo Prince Andrew becoming regent. ... I think that a new Regency Act would be written that would allow Katherine to become the regent for her son."
Now that Prince Andrew has been stripped of his titles, the royal family might rewrite the Regency Act rather than allow him to advise Prince George. "I personally think that rather than going way down the line [of succession] to find a royal cousin to be the regent for George, they would instead just go to Katherine," TikTok user Matta_of_Fact said. Ever since Prince Harry and Meghan Markle stepped down from royal duties, Kate Middleton has been headlining more royal functions than ever before. As the TikTok video pointed out, "They have spent years building her up to be a royal consort and a Royal Mother."