Days Of Our Lives Episodes Used To Be Surprisingly Short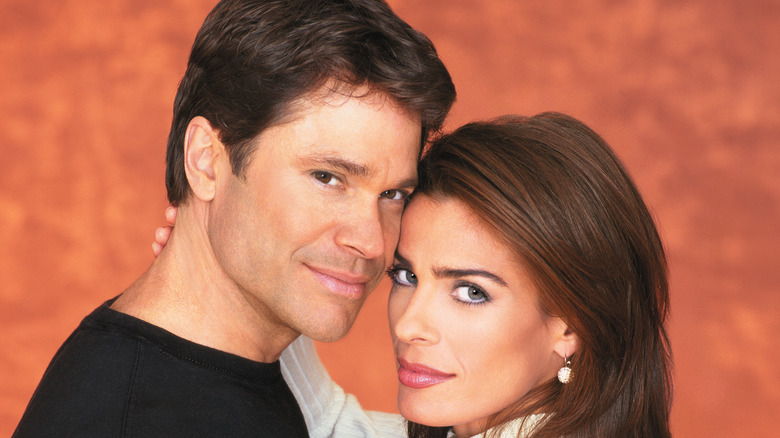 Getty Images/Getty Images
"Days of Our Lives" has been airing on NBC for more than 55 years. Whether you're a soap opera fan or not, chances are you've watched an episode or two throughout the years, and it seems that everyone recognizes the show's iconic opening credits that feature an hourglass and the iconic words, "Like sands through the hourglass, so are the days of our lives" spoken by late actor Macdonald Carey.
"DOOL" has changed a lot over the decades. The show has been a revolving door of cast members with stars such as Mila Kunis, Jensen Ackles, Pamela Anderson, LeAnn Rimes, Pat Sajak, and many more popping up in episodes along the way. In addition, the soap has become much more diverse through the years with themes pertaining to issues including mental health disorders.
The show also made history in 2014 when it aired its first-ever same-sex marriage as fans tuned in to watch Will Horton and Sonny Kiriakis walk down the aisle (via Fame 10). Of course, one of the biggest changes that the show has ever undergone is the episode length.
Days of Our Lives didn't begin its hour-long format until 1975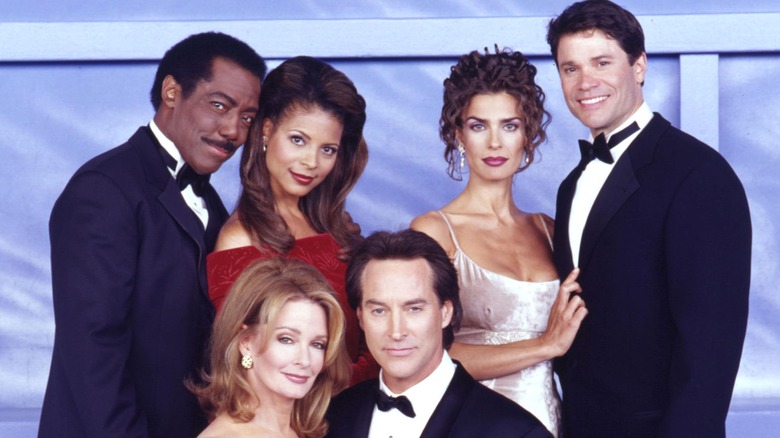 Getty Images/Getty Images
According to Little Things, "Days of Our Lives" viewers settle in on weekday afternoons to watch an hour-long episode. However, that wasn't always the case. In fact, when the soap opera premiered in 1965, the episodes were only 30 minutes long. The change to an hour-long show didn't occur until ten years later in 1975.
In fact, "DOOL" along with former soap opera "Another World" was the very first sudsers to extend their episodes to hour-long episodes (via Click Americana). "I think the hour form is the common form for daytime drama," former NBC vice president for daytime programs Lin Bolen said at the time. "It also allows us to do a better show creatively ... We also found that the women felt it was a better program, that the stories move faster. That it's more involved and that the scenes play better," she said. "Which is true, because we now have 12-minute scenes in the show, as opposed to three- and four-minute scenes," Bolen added of the soap's move to an extended episode format in April 1975.
It's hard to imagine "Days of Our Lives" as a 30-minute show, and since all other soaps have taken on the hour-long format, it seems that it was a great decision at the time.