Celeste O'Connor Talks Working With Joey King On The In Between - Exclusive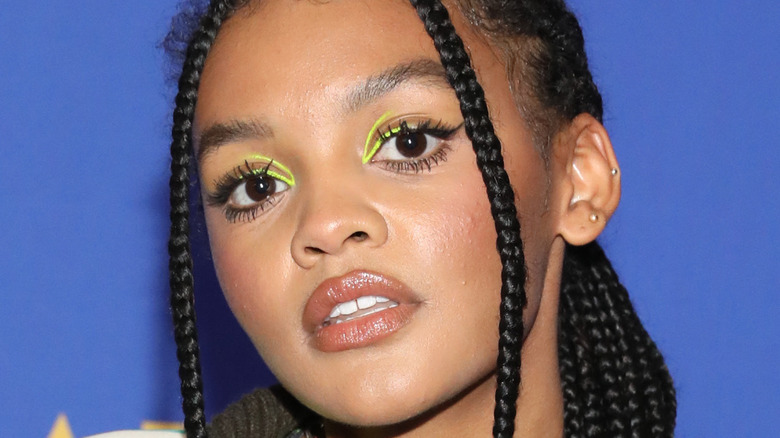 Monica Schipper/Getty Images
The upcoming supernatural romance "The In Between" is filled with actors from our favorite love stories. Joey King, who we all know and love in "The Kissing Booth," and Kyle Allen from "West Side Story," dominate the screen as two teen lovers who are torn apart after a car crash takes one of their lives. However, this is far from the end of their love story as they attempt to break the barrier between the living and the dead — proving that true love lives forever.
While the movie focuses on the two of them falling in love, another special relationship is the one that King's character has with her BFF Shannon, played by Celeste O'Connor. Throughout the film, the two handle grief together, and it was a special experience for both of these actors behind the scenes, too. "It was really enlightening, I think, to work with Joey, because she's such a talented actress," O'Connor said during an exclusive interview with The List. The young actor also described exactly what it was like collaborating with King on "The In Between."
Celeste O'Connor and Joey King were heavily involved in creating their characters' backstories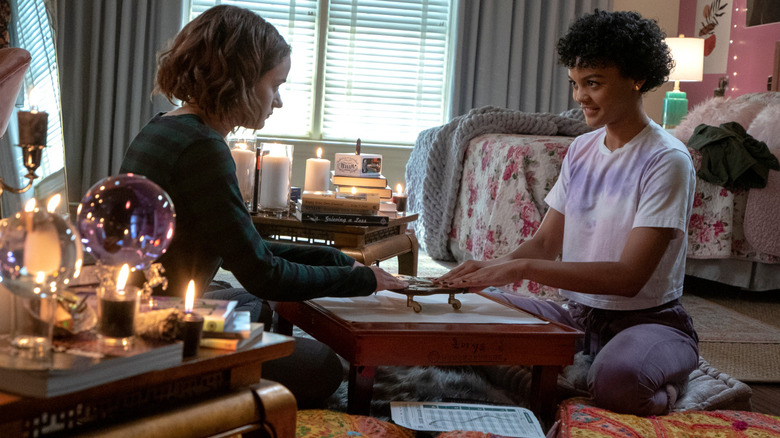 Tina Rowden/Paramount+
When Celeste O'Connor and Joey King first sat down to read the sad script, they knew there was a whole lot more to their characters than what we get to see in the two hour film. After all, their characters have been best friends for life.
In order to make their close relationship seem believable on-screen, the two actors collaborated and helped build their characters together. "We really got the chance to sit down together and talk about our relationship and our history of our characters," O'Connor told The List. "And so we got to create that backstory so that they had some shared past experiences and they really felt like best friends."
As they built up their characters' backstories, the two actors got close as well — something that becomes obvious every time we watch the emotional movie. "We actually got to see their relationship and how it changes and evolves," O'Connor said. "So that was really beautiful."
"The In Between" is available to stream Friday, February 11 exclusively on Paramount+.