Rachel Maddow Gives Snarky Response To Donald Trump Jr.'s Tweet About Her Hiatus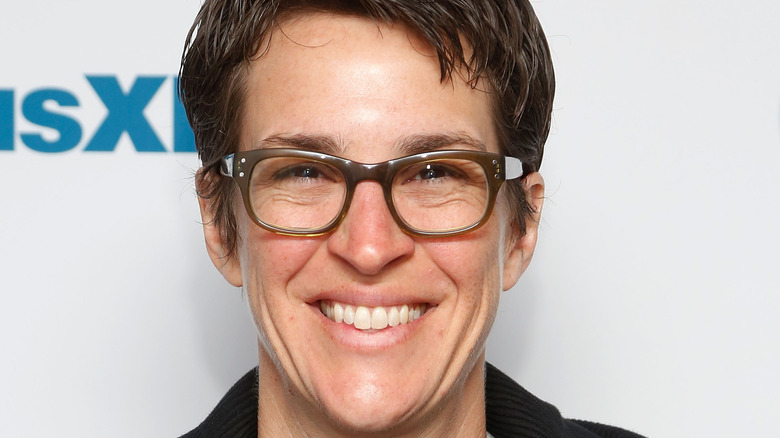 Taylor Hill/Getty Images
We may receive a commission on purchases made from links.
MSNBC's top-rated news host, Rachel Maddow, announced this week that she'll be taking a short hiatus, per The New York Times.
When she renewed her contract with the network in 2021, it gave her more room to focus on projects beyond her nightly news show. While many were shocked by the news, it wasn't a surprise to MSNBC.
"I am going to take a little bit of time off from this show," Maddow told viewers. "I'm nervous about all this. It's a change in my life. But it's all for the good."
During Maddow's break, she will be working on two projects for NBC Universal: a movie and a podcast. No details about the podcast have been released yet. 
The film will be based on her book and award-winning podcast, "Bag Man," which explores the scandal surrounding former Vice President Spiro Agnew. 
According to the book's description: "Agnew had carried out a bribery and extortion ring in office for years, when — at the height of Watergate — three young federal prosecutors discovered his crimes and launched a mission to take him down before it was too late, before Nixon's impending downfall elevated Agnew to the presidency." 
Ben Stiller is directing the project, and Lorne Michaels of "Saturday Night Live" is producing.
This was Rachel Maddow's snarky tweet to Donald Trump Jr.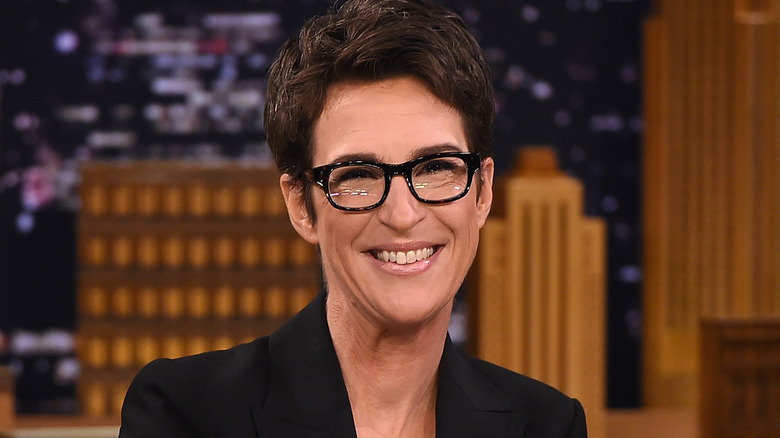 Theo Wargo/Getty Images
The internet has been reacting to the news about Rachel Maddow's hiatus since before she confirmed it on her show. 
This isn't the first time Maddow has taken time off, Variety reports, and she won't be gone entirely from MSNBC's airwaves, either. She's already slated to cover President Joe Biden's first State of the Union address in March (per The New York Times).
Some feel that Maddow is taking time off for other reasons. Donald Trump Jr., for instance, shared a link to the New York Post article about Maddow's news with the tweet: "Seems the TRUTH finally broke her!"
Maddow replied sometime later with: "LOL do you think he knows it's a film about a criminal in the White House? And... prosecuting him? For crimes?"
Trump may not have listened to the "Bag Man" podcast or read the book. Ironically, the description of the book starts with: "Is it possible for a sitting vice president to direct a vast criminal enterprise within the halls of the White House? To have one of the most brazen corruption scandals in American history play out while nobody's paying attention? And for that scandal to be all but forgotten decades later?" 
Clearly, the answer to these questions is yes.