The Exciting Reason Rachel Maddow Is Taking A Break From Her Talk Show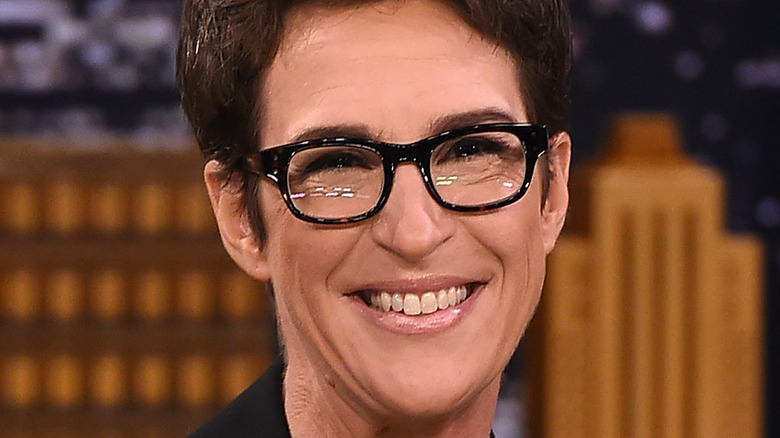 Theo Wargo/Getty Images
In the summer of 2021, Rachel Maddow fans were disappointed to learn that "The Rachel Maddow Show," which has been a primetime favorite on MSNBC since it first premiered in 2008, would stop airing each weeknight at some point in 2022 so its host could focus on other projects for the cable news network, including podcasts and a weekly news show, according to CNN. There is still no word on when the current iteration of "The Rachel Maddow Show" will come to an end, but we now know Maddow will at least be taking a break from the show for about two months.
Maddow appeared on the January 31, 2022, episode of her primetime news show from a makeshift studio in her home while she quarantined due to a recent COVID exposure. Although she is vaccinated and boosted and had already tested negative, she was using an abundance of caution and staying away from her staff at the NBC studios. That's when she told her audience that she would be taking a hiatus from her 5-day-a-week hosting duties on February 3.
Rachel Maddow is about to make a Hollywood film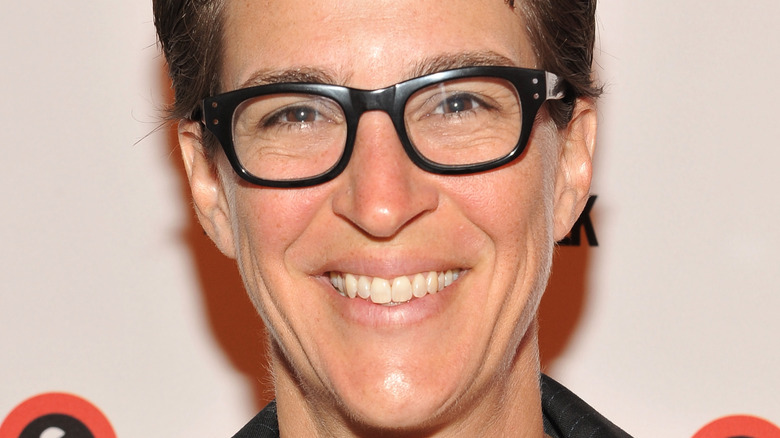 D Dipasupil/Getty Images
In 2019, Rachel Maddow produced and hosted a limited podcast series for MSNBC called "Bag Man," telling the story about how former vice president Spiro Agnew committed a variety of crimes, including bribery, while in office and then covered them up. The podcast was such a hit that a companion book was released in 2020 and Hollywood decided to make it into a movie produced by "Saturday Night Live" creator Lorne Michaels and directed by Ben Stiller.
Maddow announced on her show Monday night that she wanted to focus on the film, as well as other projects — including another limited podcast series — for MSNBC over the next two months and expects to return in April.
"I am going to take a little bit of time off from this show, to go help with the movie and also to work on some other things that I have cooking with NBC right now, including a new podcast," Maddow told her audience members at home. "There's also an adaptation of a different book that I want to try to make for TV as well. But I've just started working on it. There's all this stuff I've been working on that I want to work some more on."
The cable news host assured her viewers she would still be around for special world events and would be hosting MSNBC's special coverage of President Joe Biden's State of the Union address on March 1.