What Annette Bening Thought Of Warren Beatty When She First Met Him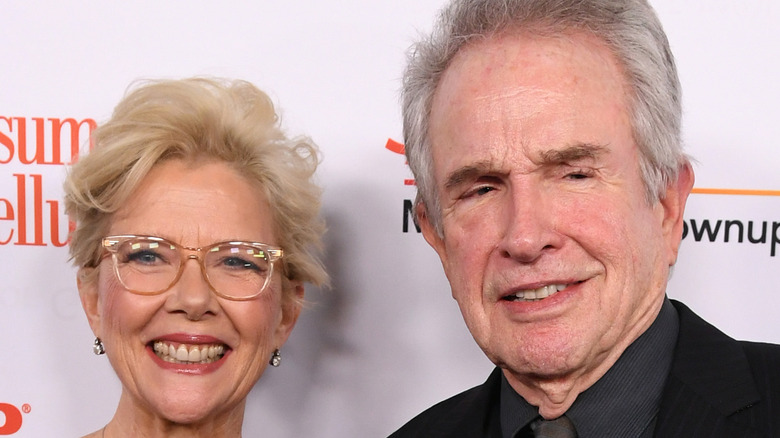 Kevin Winter/Getty Images
Annette Bening and Warren Beatty are one of those rare celebrity couples who have managed to stand the test of time. 
Despite breakups, separations, divorces, and multiple marriages being hallmarks of Tinseltown relationships, Bening and Beatty have been married since 1992 after meeting on the set of the movie "Bugsy," a biopic about mobster Bugsy Siegel and the rise of the Las Vegas strip.
The romance and subsequent marriage was a surprise to Hollywood as Beatty had been known as a playboy for decades, ever since he first came to fame in "Splendor in the Grass" and was romantically linked to co-star Natalie Wood. Before Bening, his last high-profile romance was with Madonna, whom he worked with on the flick "Dick Tracy." 
However, then he met Bening, a woman two decades his junior. Recently, the Oscar-winning actress opened up to People about how she initially felt when she first met her husband of nearly 30 years.
It was instant attraction for Annette Bening and Warren Beatty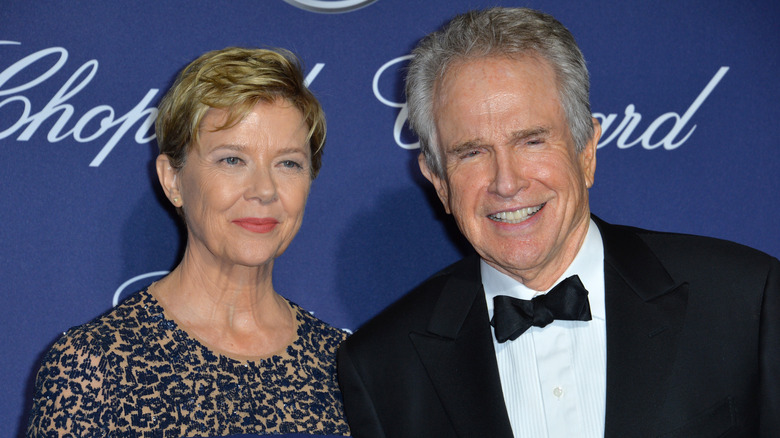 Featureflash Photo Agency/Shutterstock
As Hollywood legend goes, Warren Beatty fell in love with Annette Bening almost immediately when he and director Barry Levinson were casting "Bugsy." Beatty finished a lunch meeting with Bening and told Levinson, "I love her and I'm going to marry her." 
And marry her he did, eventually raising a family of four children, Stephen, Benjamin, Isabel, and Ella. But what was Bening's first impression of the longtime movie star with a reputation for being a ladies' man?
"I remember thinking 'Wow, this guy is so smart and so sharp and funny, but more — just articulate,'" Bening told People. "He was very talkative. He was very passionate about the movie that he was about to make. He had a lot to say — and he was charming, for sure."
Bening admitted that being a mom was something she always wanted, but, now that her and Beatty's children are grown, she has that empty nest feeling.
"[Having children] was something I always wanted to do, ever since I was a little kid, the minute I could start babysitting, like 12 or 13, I was the neighborhood babysitter," Bening said. "Sometimes it's hard for me to let go and just remember, oh that's not my job anymore."
She added: "I'm so proud of these adult children, who aren't children, but they're my kids. They're all so different and they're all out there discovering themselves and their voices. We think we're there to teach them, and of course, what we realize is that that they teach us everything."