What We Know About Jeff Zucker's Ex-Wife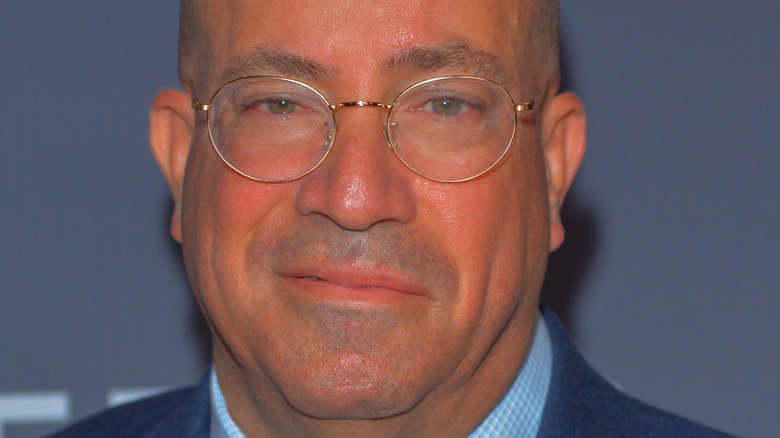 Ron Adar/Shutterstock
CNN has been put through the wringer over the last few months. One of their most popular anchors, Chris Cuomo, was fired after a combination of sexual harassment allegations and efforts to help his brother, disgraced former Governor Andrew Cuomo, during his time in office (via the New York Times). Now, the president of the media giant has been forced to step down.
CNN boss Jeff Zucker has left the company after reports found he was having a sexual relationship with a top executive, according to USA Today. In a statement, Zucker shared, "As part of the investigation into Chris Cuomo's tenure at CNN, I was asked about a consensual relationship with my closest colleague, someone I have worked with for more than 20 years. I acknowledge the relationship evolved in recent years. I was required to disclose it when it began but I didn't. I was wrong. As a result, I am resigning today."
This is not the first time Zucker had a relationship with someone he worked with. He met his ex-wife, Caryn Zucker, in a similar way.
Zucker met his ex-wife when they both worked for the same company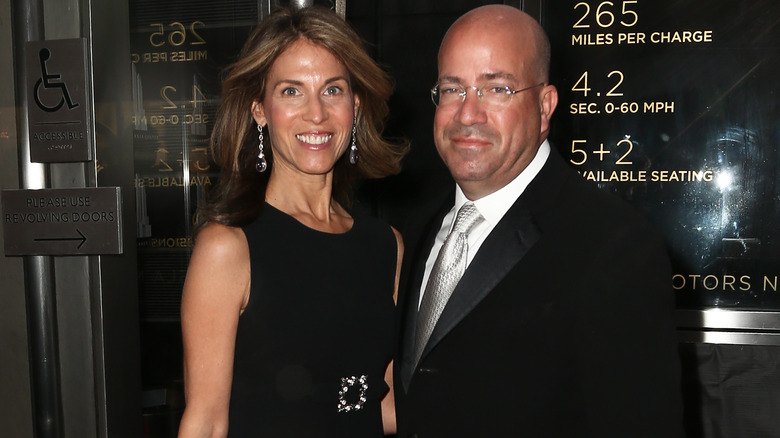 Debby Wong/Shutterstock
According to The Sun, Zucker met his now ex-wife, Caryn, while on the job. At the time, they were both working for NBC. Zucker was the executive producer for "Today," while Caryn was a supervisor for "Saturday Night Live." The pair tied the knot in 1996 and were together for 21 years before they split.
A source close to Caryn told Page Six that it wasn't always easy to be married to Zucker. "It can't be easy being married to Jeff — he is a workaholic, and is obsessed with news, and obsessed with being the best. Caryn is much more laid back and social, spends a lot of time with their kids and enjoys being part of the Upper East Side social circuit."
The source added, "They've had their problems over the years. Things have been bad for 10 years, but they have now accepted their marriage is over, and he has moved out of their apartment."
The couple has four children together and has reportedly remained friendly after their separation for the sake of the kids. It was reported by the Real Deal that Caryn bought a home in Florida, but has stayed under the radar otherwise since she separated from Zucker.