The Interesting History Of The Days Of Our Lives Theme Song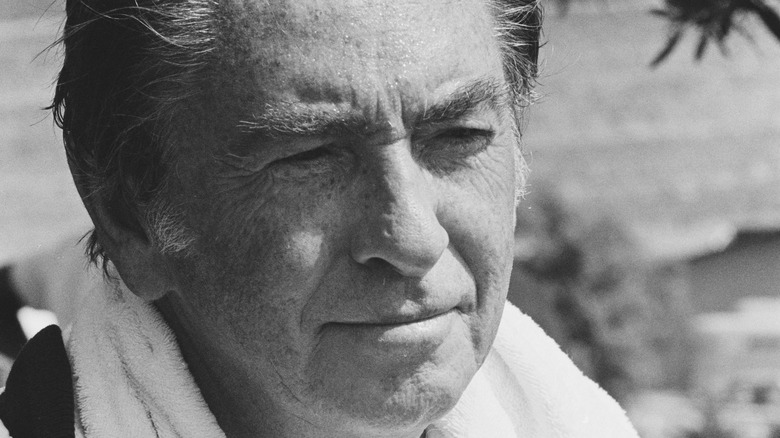 Michael Ochs Archives/Getty Images
"Days of Our Lives" has undergone plenty of changes since it first premiered back in 1965. The NBC soap opera was a hit among fans, who tuned into the network on weekday afternoons to watch the 30-minute drama, per Little Things. The soap was later extended to hour-long episodes in 1975 (via Click Americana). The show, which follows families such as the Bradys, Horton, DiMeras, and Kiriakises, is set in the fictional town of Salem, and in the more than 55 years that the show has been on television, fans have flocked to their screens to see what lies ahead for their favorite characters.
While there may be a revolving door of cast members and storylines, one thing that viewers can always count on is the opening credits of the sudser. The music begins to play and the iconic hourglass is seen spinning as beloved actor Macdonald Carey, who played the character of Tom Horton until his death, is heard saying the iconic lines, "Like sands through the hourglass, so are the days of our lives" (via Herald Mail Media).
However, longtime viewers of the soap may remember a different theme when the soap first started out.
Macdonald Carey wasn't the original voice of the Days of Our Lives opening credits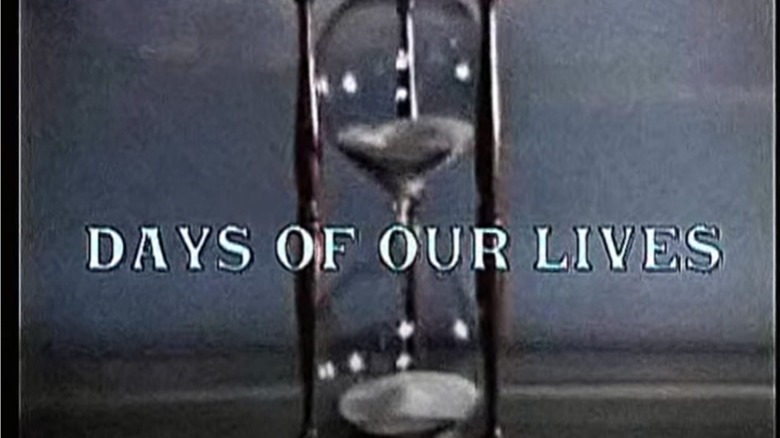 NBC/YouTube
According to well-known "Days of Our Lives" historian Jason 47, the soap opera's creators, Ted and Betty Corday, first approached songwriters Tommy Boyce and Bobby Hart about writing the theme for the show. The couple asked the duo to create something that sounded a bit like "Sunrise, Sunset," which the Cordays had seen performed in "Fiddler on the Roof" on Broadway. The team quickly got to work and created two possible themes. However, the Cordays were not impressed and rejected both of those submissions. The team were reportedly ready to give up when Hart came up with one final idea.
The songwriter told his partner that he wanted to use and organ to play a sound that reminded him of some old radio soap operas that his mother used to listen to. When they returned with their third suggestions, the Cordays were on board. They even tapped announcer Ed Prentiss to speak the iconic lines, "Like sands through the hourglass, so are the days of our lives," per The Things. That original theme was used from 1965 until 1972. However, the show's star Macdonald Carey took over voicing the spoken lyrics in 1966.
Over the years there have been updated versions of the "DOOL" opening credits. However, one thing has remained the same. Carey's voice is still heard at the beginning of each and every episode, and that's exactly how fans like it.