Cuticle Cream Vs. Hand Lotion: Why You Need Both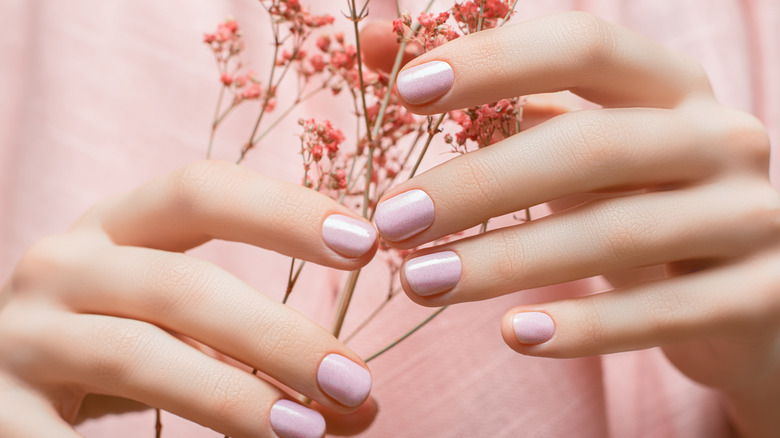 Dev_Maryna/Shutterstock
COVID taught us many things, including the importance of washing your hands, even though it can result in dry and cracked skin. Plus, the dry winter air doesn't help either. This is why you need an effective hand lotion or cream to keep the skin on your hands soft and hydrated. Frequent hand-washing can also upset the cuticles, making them dry, weak, and flaky, where simply using a hand cream isn't enough, so you need a good cuticle cream (via Good Housekeeping). We take care of our hands, but we forget our little cuticles that are important to our nails, which can also become dry and damaged. 
You may think hand lotion and cuticle cream do the same thing, but are actually different, though the concept may seem a bit excessive. Investing in a hydrating cuticle cream can heal sensitive cuticles and repair damage (via Beauty Mag). If you have weak or dry nails, they lose the natural fat that keeps them soft. Cuticle cream is a mix of waxes like lanolin, petroleum, and beeswax that replaces the natural fat that your cuticles can lose and become brittle (via How Stuff Works). You may not think you need both, but they help different parts of your hands. Of course, you may use hand lotion more than cuticle cream, but having healthy cuticles can help your nails grow better and longer.
Here are some of the best cuticle creams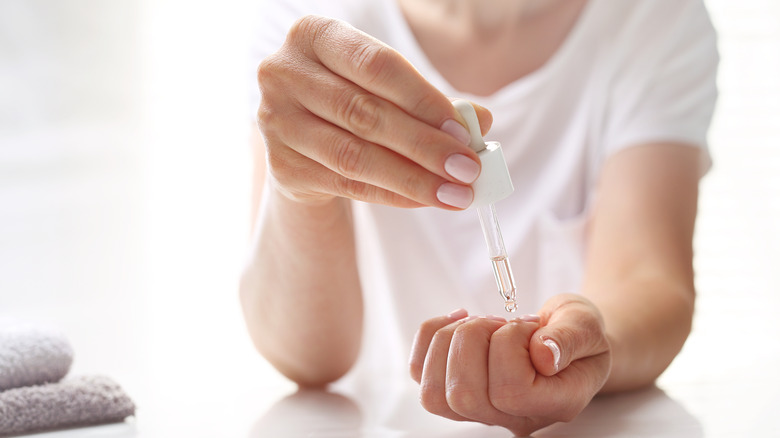 Robert Przybysz/Shutterstock
A cuticle cream acts as a barrier to lock in the moisture in your nails and helps prevent dryness. If you want your manicure to look good, you should get yourself cuticle cream for beautiful, healthy nails.
Good Housekeeping chose Deborah Lippman Ultra Nourishing Cuticle Cream as the best overall cuticle cream because it is as luxurious as a high-end body butter could be, but for the cuticles. This fancy cuticle cream has niacinamide, vitamins, and hyaluronic acid to soften ragged cuticles and relieve irritation. For a more affordable option, they love Burt's Bees Lemon Butter Cuticle Cream because it softens and protects them, and you can also use this as a lip balm. Byrdie considers butter LONDON QuickFix Moisturizing Cuticle Balm a great choice because it has vitamin E to nourish and soothe, and oleic acid to promote collagen production at your little cuticles. Allure is a massive fan of the Mario Badescu Cuticle Cream, which has salicylic acid that can soften your dry cuticles. It is ultra-hydrating without the greasy feeling. You probably didn't think you needed a cuticle cream till now, did you? They will up your entire manicure game.
Here is the list of the best hand lotions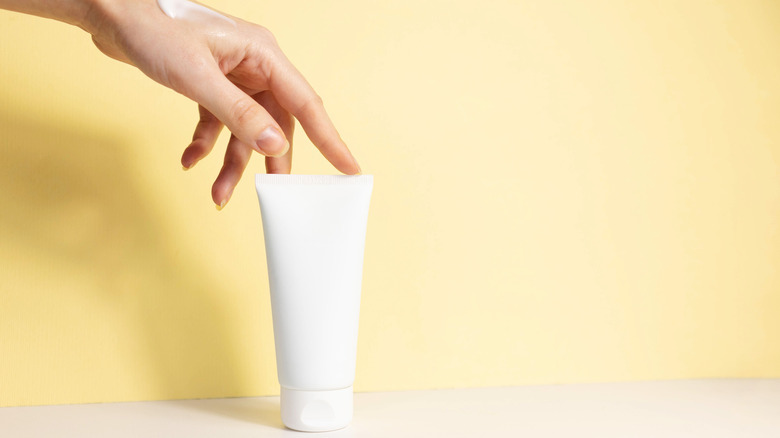 KaterynaTkachenko/Shutterstock
Most people use the terms hand lotion and hand cream interchangeably. Though they are different, they can mean the same thing. We probably wash our hands more than any other part of our body so it is important to moisturize them after every wash to keep them soft and supple. Fortunately, there are so many amazing formulas of hand lotion available that you can choose from to keep your hands smooth and healthy.
Good Housekeeping voted for Eucerin Advanced Repair Hand Cream as the best overall because it keeps your hands moisturized for up to 6 hours, and it has alpha-hydroxy acids that keep your hands looking younger. It is affordable, absorbs quickly, and also helps the cuticles. NBC News loves the fan-favorite Aquaphor Healing Ointment because it has moisturizing panthenol, glycerin, and healing petroleum. It comes in various sizes, and you can also use it to moisturize your face. The Strategist chose O'Keeffe's Working Hands Cream as the perfect choice for parched and cracked hands because it is like a 'miracle worker' because it can heal and soften the driest hands. You can also get a smaller tube for $2 if you don't want to buy the regular-sized tub. Byrdie loves La Roche-Posay Cicaplast Hands because it soothes irritation and strengthens the skin barrier, along with hydrating your hands.