Ghislaine Maxwell's Legal Battle Just Took A Starling Turn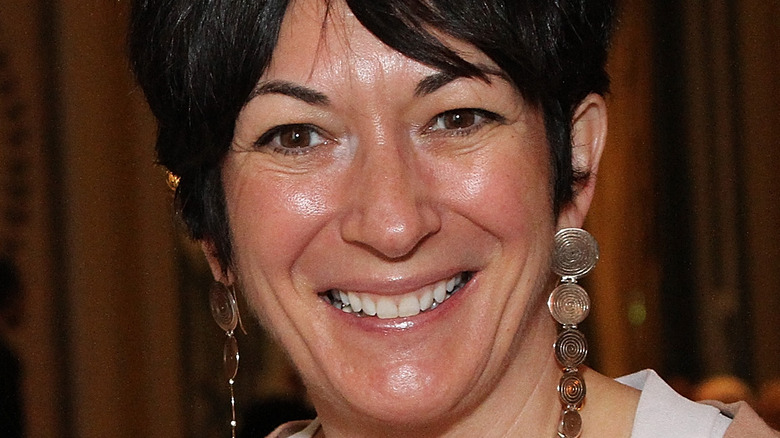 Monica Schipper/Getty Images
In January 2022, news broke about the juror in the Ghislaine Maxwell case who may have failed to disclose his own experiences with sexual abuse. If true, this failure to disclose could have devastating effects for the legal case against Maxwell.
When the jury began deliberations in Maxwell's trial, some initially doubted some of Maxwell's accusers, per Reuters. But one juror, Scotty David, spoke up and shared his own experiences with sexual abuse, including how trauma can distort memory. He told The Independent that when fellow jurors started questioning why victims had waited so long to come forward, he told them how long it took him to come forward about his own abuse. "We cannot judge what they did or didn't do afterward," David said. "It doesn't change that it happened."
After he shared more of his personal experiences, David told Reuters, "they were able to sort of come around on, they were able to come around on the memory aspect of the sexual abuse."
Of the jury selection process, otherwise known as voir dire, the Jury Handbook for the Southern District of New York states, "Questions are then asked to find out whether any individuals on the panel have any personal interest in the case or know of any reason why they cannot render an impartial verdict." Since David's personal experiences were what reportedly helped sway his fellow jurors towards a guilty verdict, whether or not Maxwell did receive a fair trial is being called into question, Oxygen reported.
Ghislaine Maxwell might be granted a new trial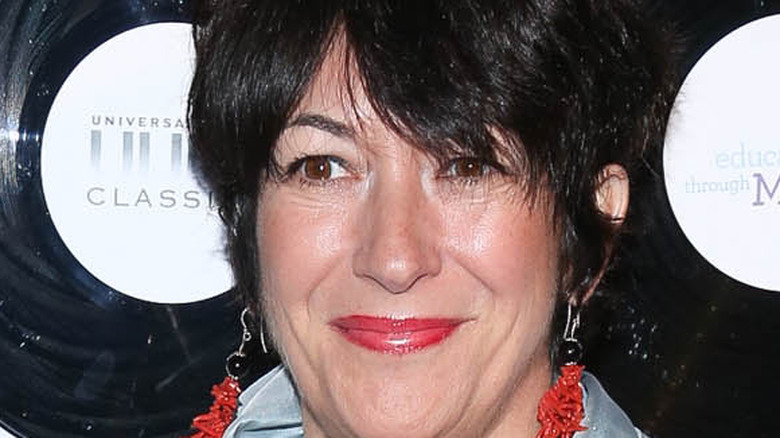 Rob Kim/Getty Images
Ghislaine Maxwell was convicted in December 2021 on charges related to sex trafficking. It is alleged that she helped her former boyfriend, Jeffrey Epstein, to "recruit and groom" girls for high profile figures, allegedly including the likes of Prince Andrew, Oxygen reported. However, now her attorneys are claiming that Scotty David, also known as "Juror 50," may have swayed the guilty verdict and have requested a new trial. In the wake of the revelations surrounding juror David, a court filing showed that prosecutors have reached out to the presiding judge, Judge Alison Nathan, asking for an inquiry into the matter. 
"While the court instructed jurors that they were free to discuss their jury service with anyone of their choosing, some of the statements, as related in the media, merit attention by the court," the court filing in question reads. 
According to Reuters, part of an initial juror questionnaire during the jury selection process asked if potential jurors or their family members had previously experienced sexual abuse. However, David said he did not remember being asked about his experience during questioning. He also admits that he "flew through" the initial questionnaire, and also didn't recall being asked on the form about personal experiences with sexual abuse, claiming he would have answered honestly. 
If you or anyone you know has been a victim of sexual assault, help is available. Visit the Rape, Abuse & Incest National Network website or contact RAINN's National Helpline at 1-800-656-HOPE (4673).
What the Ghislaine Maxwell trial developments could mean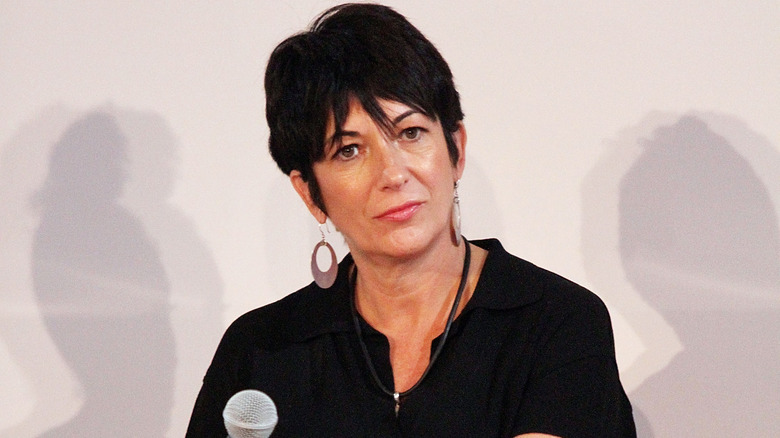 Laura Cavanaugh/Getty Images
Whether or not Scotty David is telling the truth about how he answered questions during the jury selection questionnaire is the subject of Ghislaine Maxwell's attorney's latest move. Their motion for a new trial also came with a request that the motion remain sealed until Judge Alison Nathan rules on their motion — or until a hearing can be held, per Oxygen. This move arrives in response to David hiring his own lawyer and filing a request for the answers he provided.
Maxwell's attorney's new main objective is to stop David and defense attorneys from seeing what David answered on his initial juror questionnaire. In a court filing obtained by The Guardian, the attorneys argued that having access to the questionnaire answers would provide "a roadmap of the defense's examination of Juror 50 and will allow him to plan out or tailor his responses." The court filing also claims that there is enough evidence already to show that Maxwell is entitled to a new trial.
If it is proven that David had to convince his fellow jurors that Maxwell was guilty, this may not bode well for another guilty verdict if Maxwell is granted a new trial. Meanwhile, David told Reuters that he does not accept the defense's argument that Maxwell was being used as a scapegoat for the late Jeffrey Epstein's crimes, who died while awaiting trial on sex abuse charges. "She participated, she was complicit, she did nothing to stop it," he said.