Why Dolly Parton's Recent Nomination Is Raising Eyebrows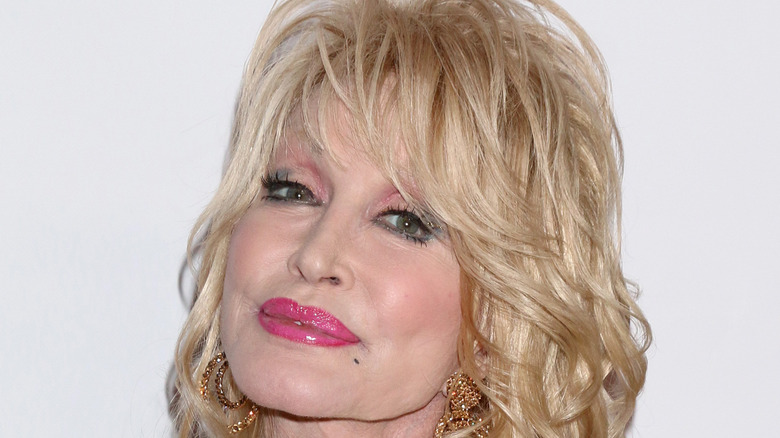 Kathy Hutchins/Shutterstock
Dolly Parton is recognized worldwide as a country music legend and has accumulated an impressive collection of prestigious awards and trophies throughout her decades-long career. 
She's got Grammys, an Emmy, CMT Music Awards, Academy of Country Music Awards, BMI Awards, Oscar, Tony, and Golden Globe nominations, and a Kennedy Center Honor, to name a few (via IMDb). Parton has even turned down a Presidential Medal of Freedom twice, per NPR — once because her husband was ill, and the second time because of COVID-19 travel concerns. Parton also holds three Guinness World Records, all for her number of hits on the US Hot Country Songs Chart (via "TODAY").
Parton has also penned children's books, most recently co-authoring "Run Rose Run" with James Patterson, along with a companion album. She even has a Duncan Hines cake mix named after her. 
If that wasn't enough, Parton's philanthropy work has also brought her acclaim. Her Imagination Library has helped send more than 120 million books to young children, and she has also donated generously to hospitals and schools, per Biography. And if you got the Moderna version of the COVID-19 vaccine, you have Parton to thank for that, too. She gave $1 million to the Vanderbilt University Medical Center's research efforts, which helped produce the lifesaving jab, CNN reported. 
Surprisingly, though, even Parton's most devoted fans are wondering if her most recent honor was truly deserved.
Some fans have called Dolly Parton's latest nomination into question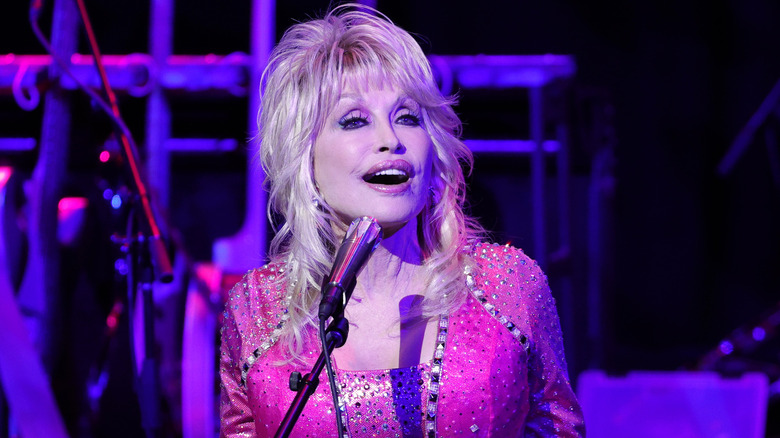 Jason Kempin/Getty Images
On February 2, 2022, the nominations for the Rock & Roll Hall of Fame were announced. Dolly Parton made the cut, along with 16 other notable performers. Among them were Eminem, Beck, Pat Benatar, Judas Priest, the Eurythmics, Devo, Lionel Richie, Dionne Warwick, Carly Simon, and Rage Against the Machine, according to Billboard. The winners will be announced in May 2022. 
As Parton falls squarely into the country music category, her nomination came as a surprise to some fans. Even her crossover singles like "9 to 5" and "Islands in the Stream" are pop songs at best — not exactly in the same neighborhood as Elvis Presley, Buddy Holly, the Beatles, Queen, Led Zeppelin or even N.W.A. On the other hand, the Hall of Fame includes other country icons like Johnny Cash and Chet Atkins, as well as blues, jazz, and R&B artists like Ma Rainey, Leadbelly, B.B. King, Louis Armstrong, and Aretha Franklin. The Hall acknowledges not only established rockers, but also the musicians who paved the way to rock and who helped influence its sound over the decades.
Still, some fans are confused. One tweeted, "I love Dolly. She is not rock 'n' roll. The rock 'n' roll Hall of Fame has diluted its brand by inducting non-rock acts until it is virtually meaningless." Another said, "Dolly Parton? Seriously? Might be time to change the name of this Hall of Fame."