Alexandria Ocasio-Cortez Weighs In On The Whoopi Goldberg Debacle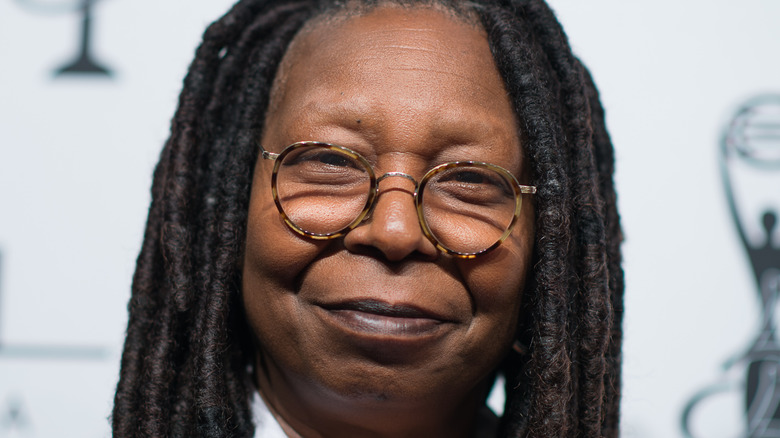 Dave Kotinsky/Getty Images
The entertainment world is reeling following the suspension of Whoopi Goldberg from her regular perch on "The View." Per People, the beloved TV personality was penalized for making controversial comments about the Holocaust during Monday's broadcast, with ABC News President Kim Godwin confirming in a statement, "Effective immediately, I am suspending Whoopi Goldberg for two weeks for her wrong and hurtful comments." Although Godwin acknowledged Goldberg's subsequent public apology, she also pointed to the need for further reflection on the matter.
According to CNN senior media reporter Oliver Darcy, who posted an email to Twitter purporting to have been circulated to ABC staffers, they were advised simply, "Words matter and we must be cognizant of the impact our words have." Goldberg apologized on the show for previously arguing that "the Holocaust isn't about race." The former actor explained, "I said something that I feel a responsibility for not leaving unexamined because my words upset so many people, which was never my intention." Goldberg also expressed gratitude for being educated in the meantime. 
However, the response to the TV personality's suspension has generally been negative, particularly from fellow members of the entertainment industry. Now, Alexandria Ocasio-Cortez is weighing in on the ongoing controversy.
AOC would rather everybody 'move on and heal'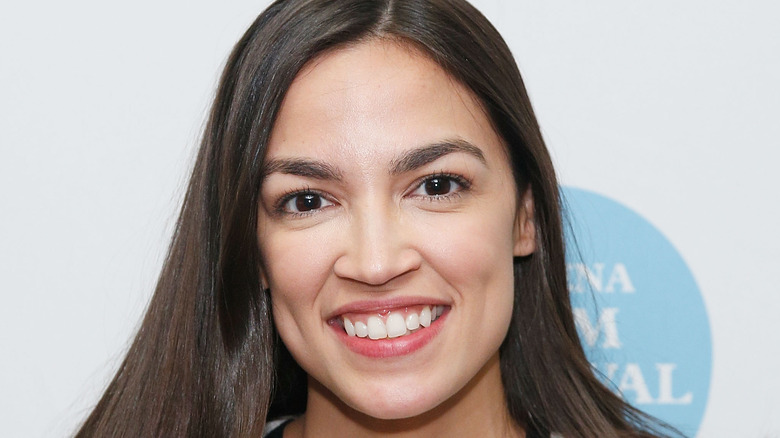 Lars Niki/Getty Images
Whoopi Goldberg has received support from an unusual place following her ABC scandal. New York representative Alexandria Ocasio-Cortez rushed to Goldberg's defense after the TV personality was suspended from "The View." Speaking to TMZ, AOC argued, "Whenever there is a moment like this, a learning moment like this, what is super important is the relationship between that person and the community they are making amends with." She pointed out that Jonathan Greenblatt, the head of the Anti-Defamation League, has already accepted Goldberg's apology. As a result, "I think we take the Jewish community's lead on this and they seem to see that her apology was authentic and want to move on and heal."
As The Independent notes, Greenblatt was actually a guest on the episode of "The View" when Goldberg issued her public apology. In a follow-up tweet, Greenblatt thanked her for inviting him to give his perspective, so they could "have an important discussion on the importance of educating about the Holocaust." Greenblatt also pointed out, "Whoopi has been a long-time ally of the Jewish community and ADL and her apology is very much welcome." 
According to the Daily Beast, Sunny Hostin, Joy Behar, and Ana Navarro — Goldberg's co-hosts on "The View" — are livid she's been suspended. As Navarro argued, "This was an incredibly unfortunate incident. Whoopi is a lifelong ally to the Jewish community. She is not an anti-Semite. Period. I am sad. And I have nothing else to say."