Royal Expert Explains Why Prince Harry Might Step Out Of The Spotlight For The Time Being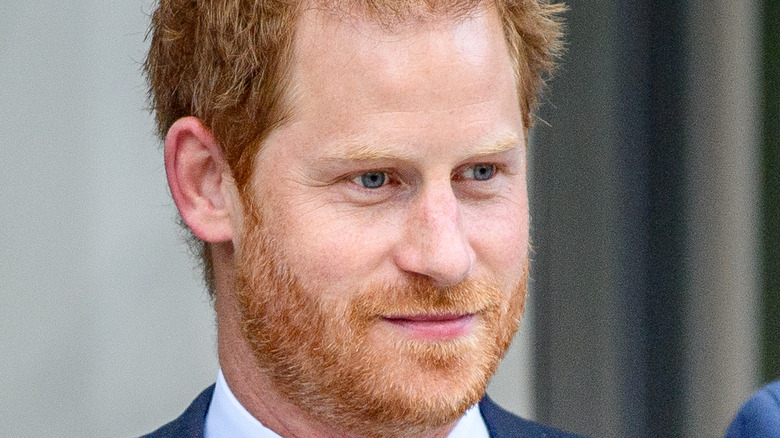 Roy Rochlin/Getty Images
Ever since they opted to leave the royal family in early 2020, Prince Harry and his wife, Meghan Markle, haven't been shy when it comes to speaking about royal life.
In 2021, the Duke and Duchess of Sussex made headlines when they spoke candidly with Oprah Winfrey (via People). During the televised interview, Meghan admitted that she struggled with her mental health but was refused treatment because it "wouldn't be good for the institution" if she checked into an in-patient facility. 
The couple also shocked fans when they revealed that members of the royal family had made racially insensitive comments about their son's skin color.
For his part, Harry admitted that he felt "trapped" within the firm. 
"I didn't see a way out," he told Oprah. "I was trapped but I didn't know I was trapped. Trapped within the system like the rest of the family. My father and my brother are trapped. They don't get to leave and I have huge compassion for that."
Not long after the interview, Harry appeared on Dax Shepard's "Armchair Expert" podcast and bashed the royal lifestyle again (via Page Six). Harry claimed that he felt like he was living in a cage and compared his life to the Jim Carrey film "The Truman Show." 
Shortly after, it was revealed that the prince planned to release a memoir about his life.
However, Harry may be laying low for now.
Prince Harry doesn't want to hurt the queen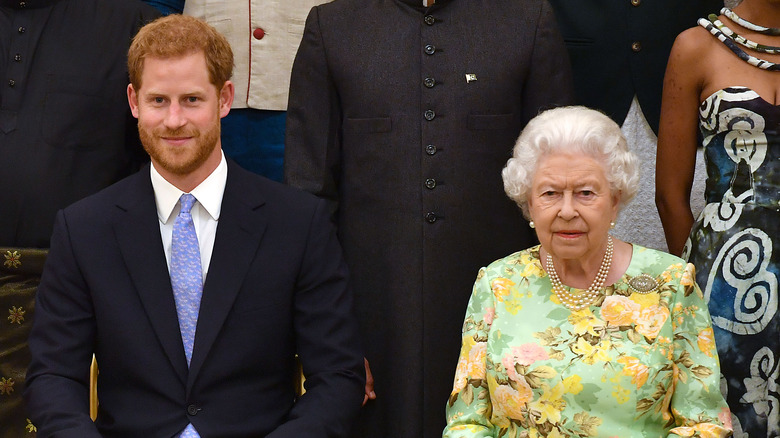 Wpa Pool/Getty Images
While Prince Harry and Meghan Markle have openly discussed their feelings about the royal family, it seems that the Sussexes may be stepping back from criticizing the firm for now.
"[Harry's] realized how much last year took a toll on his grandmother, and doesn't want to cause any more upset, so is laying low for now," royal expert Katie Nicholl told Closer. It's been a tough time for Queen Elizabeth, who not only lost her husband, Prince Philip, but is also dealing with her son Prince Andrew's legal issues.
"I know the Queen was really keen to put on a united front and to celebrate the royal family this year, for the Jubilee," she said. "But it's proving very hard to do that with all that's gone on."
It would help the royal family tremendously if Harry and Meghan were "back in the fold, in whatever capacity," Nicholl added. 
"Not only for the image, but for the family itself. While I hear that tensions are still very high between Harry and Meghan and the royals, I think there are discussions about how to soften things this year."
Meanwhile, fans are waiting to see if the Sussexes will return to the U.K. this year in hopes of a royal family reunion.