How Archie And Lilibet Reportedly Motivate Prince Harry To Reconnect With His Family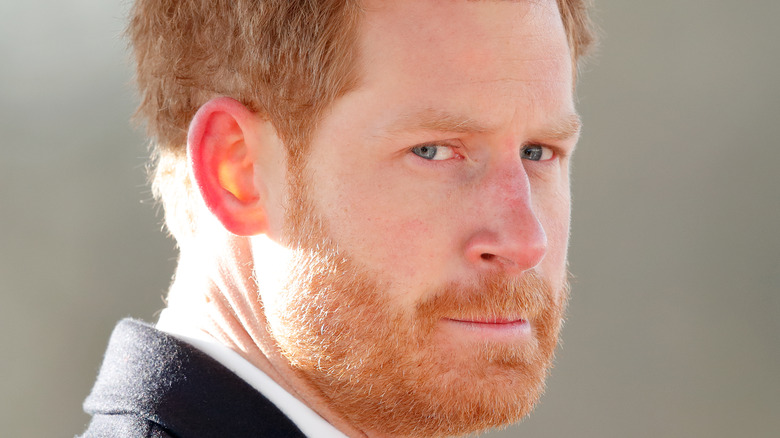 Max Mumby/indigo/Getty Images
Prince Harry and Meghan Markle are currently trying to figure out if they'll be able to return to the U.K. with their children later this year. 
The Duke and Duchess of Sussex have expressed their concern about security issues during a trip overseas since they were stripped of their right to personally find police protection in the country following their exit from the royal family in early 2020, per BBC.
"The Duke and Duchess of Sussex personally fund a private security team for their family, yet that security cannot replicate the necessary police protection needed while in the UK. In the absence of such protection, Prince Harry and his family are unable to return to his home," a legal spokesperson for the Sussexes said (via People). 
"The goal for Prince Harry has been simple — to ensure the safety of himself and his family while in the UK so his children can know his home country," the statement continued. Harry is now seeking a judicial review of the situation.
Meghan and Harry were expected to return to the U.K. this year for events such as the memorial of Prince Philip and Queen Elizabeth's Platinum Jubilee. However, their return is now in question due to these security issues. 
Meanwhile, Harry is said to be feeling the strain of being away from the royals, especially where his children are concerned.
Prince Harry wants his children to know their cousins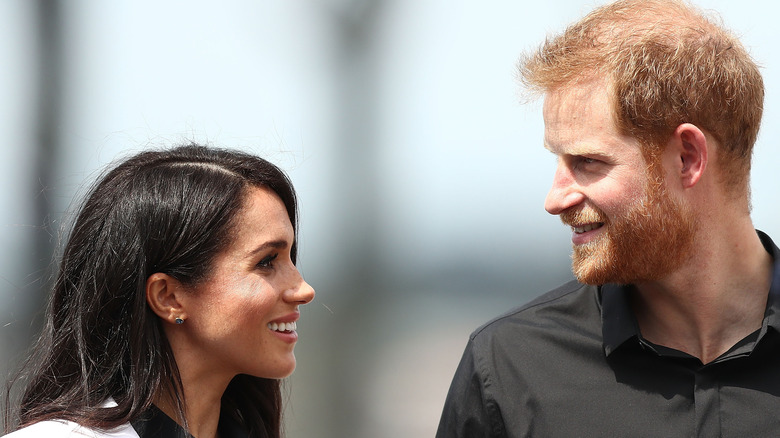 Mark Metcalfe/Getty Images
According to Us Weekly, Prince Harry very much wants to return to the U.K. so that he can visit his family and they can officially meet his younger child, daughter Lilibet Diana, in person. 
"Harry has his heart set on returning to the U.K. to see the queen with Meghan, Archie, and Lilibet, but that will only happen if the government takes the appropriate measures to protect his family," an insider told the outlet. "He refuses to put them at risk. Their safety comes before anything else."
Meanwhile, the Sussexes are said to be feeling a bit down that their children haven't been able to establish a bond with their cousins, including Prince William and Kate Middleton's three children, Prince George, Princess Charlotte, and Prince Louis.
"Harry and Meghan are doing everything they can to make the world a better place and feel it would be wrong to rob their children of the opportunity of getting to know their cousins," the source stated. "It's obviously difficult because of the distance factor, so Harry sweetly organized a special Zoom call with Prince William so that the cousins could get to see each other."
Fans are hoping that the Sussexes will come home this year, but it may all boil down to security issues.