Meghan King Gets Real About The Struggles Of Co-Parenting With Jim Edmonds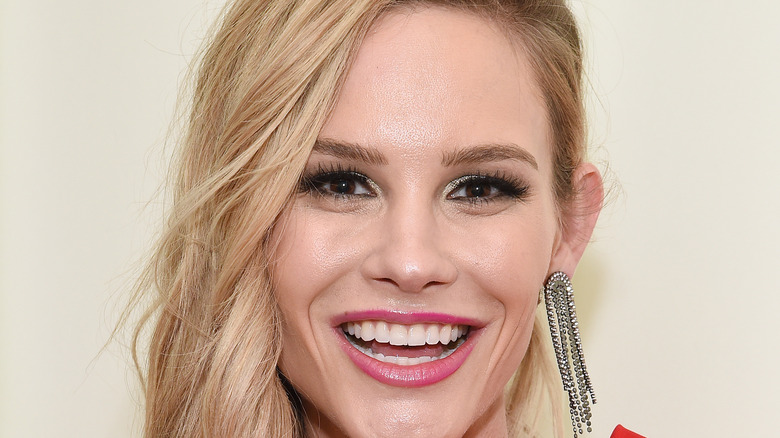 Michael Kovac/Getty Images
It's no secret that Meghan King and Jim Edmonds had a contentious divorce. After marrying in 2014 and welcoming 3 children, daughter Aspen and twin boys Hayes and Hart, the couple parted ways in 2019 after reports that Edmonds was unfaithful. "I love my husband and I'm devastated that our marriage is being broken up in the ugliest and messiest way," King wrote at the time (via US Weekly). "My step kids, Landon and Sutton, have lost a stepmother whom they love and will have to endure another divorce and broken home in their short lifetime. And my three babies who will likely never remember their parents being married."
Since then, the 2 have publicly sparred over everything from child support to the pandemic. Less than 1 year later, Edmonds shaded his ex-wife while announcing his engagement to Kortnie O'Connor. "I was in such a dark place; one that I didn't think could happen to me. I was going through hell ending a loveless and abusive relationship," he wrote (via Today). "The lies and accusations that followed the breakup only put me deeper into a funk. Along came this beautiful woman by chance, who lit up my world and brought me back to life."
King also moved on with a brief marriage to Cuffe Biden Owens, but she and Edmonds remain in each other's lives for their children. Unfortunately, the relationship hasn't gotten any easier.
Meghan struggles to co-parent with Jim Edmonds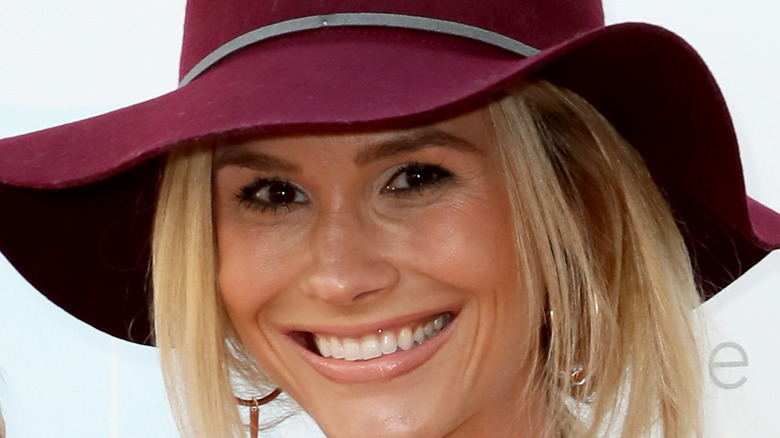 David Livingston/Getty Images
Meghan King has opened up about the reality of co-parenting with her ex-husband, Jim Edmonds. "I don't know what co-parenting is," she told US Weekly. "I struggle with communication [with him]." Although Edmonds had threatened to file for full custody of their 3 children in 2020, King says that the kids are with her "all the time" and Edmonds "gets visitation." "In order to co-parent, you have to communicate right?" King said. "Yeah, so that would be a good start ... Jim hates me. It's horrible."
In the meantime, King has started recapping old episodes of "The Real Housewives of Orange County" to launch her new YouTube channel. She has not held back about Edmonds, calling her marriage "embarrassing" and adding that she was "in denial" about the state of her relationship at the time. While she was known as Meghan Edmonds during her time on the show, King is more than happy to be back to her maiden name. "Thank God it's not [Edmonds] anymore, ugh," she said, via Page Six.