Camilla Parker Bowles Reveals The Unusual Name Given To Her By Her Step-Grandchildren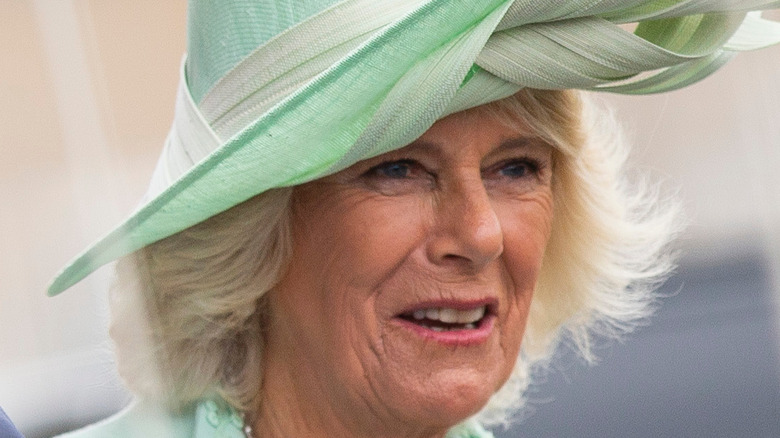 ComposedPix/Shutterstock
Camilla Parker Bowles was once considered a royal family outsider after a longtime clandestine affair with Prince Charles while he was married to Princess Diana. 
But Camilla and Charles have been married since 2005, when she was bestowed with the title Her Royal Highness The Duchess of Cornwall. 
Since then, she has been an active and devoted member of the British royal family as stepmother to Charles' two sons, Prince William and Prince Harry, and now as an active step-grandmother to William's three children, George, Charlotte, and Louis.
Parker Bowles herself has two children from her marriage to Andrew Parker Bowles, Laura and Tom. She also has five grandchildren of her own as well as two other step-grandchildren she never sees, Harry and Meghan Markle's children, Archie and Lilibet, because they live in Southern California. 
However, the step-grandchildren Camilla does see on a regular basis have a very special name for the Duchess of Cornwall — and it has a music theme to it.
The royal children have adorable nicknames for Camilla Parker Bowles and others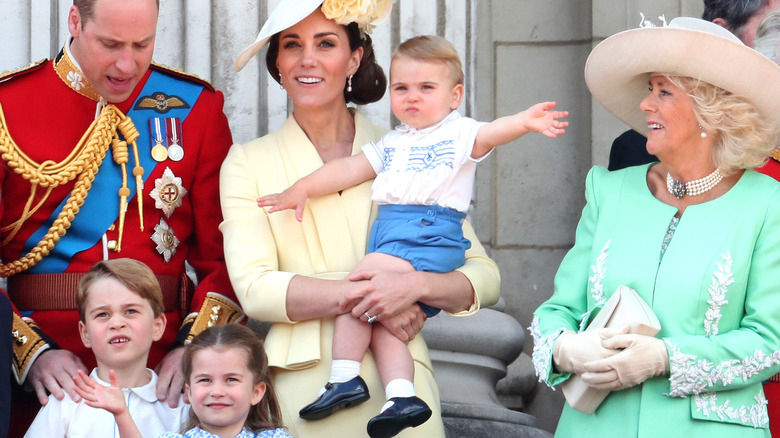 Chris Jackson/Getty Images
Rather than calling Camilla Parker Bowles, their step-grandmother, "Grandma," "Granny," or "Nanny," Prince William and Kate Middleton's children call her "GaGa," something she made sure to tell pop star Lady Gaga when she met her at the 2016 Royal Variety Performance, according to The Sun.
It turns out that's the name her grandchildren call her, too. "My own grandchildren call me GaGa," Camilla told The Daily Mail after the birth of Prince George (via The Mirror). "I don't know if it's because they think I am! It is funny but is still very sweet."
Of course, that's not the only endearing nickname that younger members of the royal family have had for their elders. Queen Elizabeth has been called Lilibet since she was a child and is still called that by close family members. Even her great-granddaughter, Lilibet Diana, was named for her. 
When Prince William was small, he couldn't say the word "Grandma," so he called the queen "Gary," earning her a new special nickname between herself and her elder grandson
William and Kate's little ones have a special name for Prince Charles, too: They call him "Grandpa Wales" since Charles is, after all, the Prince of Wales. 
That type of nickname apparently isn't so unorthodox within the family. Queen Elizabeth herself called her grandfather King George V "Grandpa England" (via The Mirror).