This Affordable Perfume Is A Perfect Dupe For Yves Saint Laurent Black Opium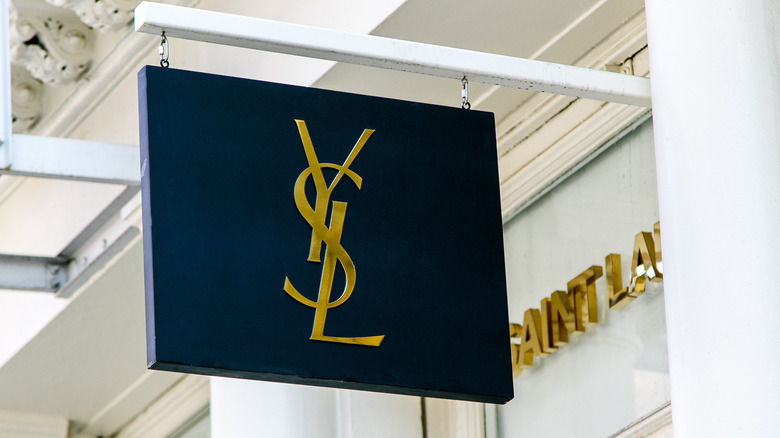 Roman Tiraspolsky/Shutterstock
Even though us perfume lovers don't always admit it, we all play favorites — it's human nature. You probably have a round-up of perfumes you love lining your bathroom counter. You couldn't go without your Chanel No. 5 for special occasions, like meeting your significant other's parents for the first time, while Twilly d'Hermes is a tuberose-forward scent you spritz on for all the super-femme vibes day-in and day-out. You might be obsessed with Dolce & Gabbana's iconic Light Blue, with its summer-perfect blend of citruses, or you might be a stickler for florals like Miss Dior. 
No matter how many perfumes you have in your collection, chances are you love one a bit extra. Maybe it brings back special memories, like of your wedding day, or when you first moved to your city. As fragrance lovers know, the power of perfume knows no bounds.
If your absolute favorite fragrance is Yves Saint Laurent Black Opium ($130), then you surely love its sweet yet spicy notes which blend rich coffee, vanilla, and some bright florals for good measure. One thing you might not love as much? Its $100-plus price tag. Sure, the gourmand fragrance might make you feel as confident as ever when headed out the door for a date or crucial work presentation, and who can put a price on that? Thankfully, there's a new option in town that's just as good. That's right — we found the perfect Black Opium dupe, and it costs just £2.99.
The perfect Black Opium is just £2.99
Fans of Yves Saint Laurent Black Opium are obsessed with the fragrance's spicy, gourmand scent. This perfume screams sensuality, while still giving an air of elegance and über-feminine appeal. The rich coffee top note is what makes this perfume stand out the most, while its warm vanilla base makes it cozy. The YSL perfume also brings in florals for brightness and just a touch of innocence. This is a complex scent, and it's not for the faint of heart, though the price tag does make our hearts beat faster. We've searched far and wide for an appropriate dupe, and thanks to Good To Know, we've found one similar perfume that stands out from other alternatives. 
Members of a Facebook group called Extreme Couponing and Bargains UK got wind of the perfect Black Opium dupe, and they couldn't stop talking about it. The perfect imitator in question? None other than Bodycare's Lovali Black Addiction Eau de Parfum Spray, coming in at just £2.99 (that converts to roughly $4). With users noting how similar the perfume is to Black Opium, it's easy to see why: Just like Saint Laurent's iconic scent, Bodycare's version blends spicy vanilla for sex appeal and an air of mystery. 
While it's unclear if the fragrance brings coffee into the mix like Black Opium, it does feature amber, which gives it some characteristic deepness and complexity. Black Addiction is sealed with flowery top notes, too, including delightfully-girly pear, pink pepper, and orange blossom. Even the bottle is a dead-ringer for Black Opium!