This Affordable Perfume Is A Perfect Dupe For Chanel No. 5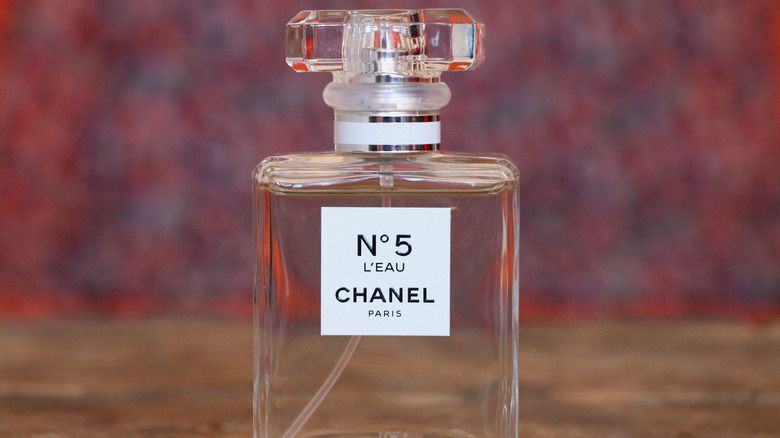 Ellica/Shutterstock
There are few perfumes more iconic than Chanel No. 5. For more than 100 years, women have worn this perfume as a battle armor of sorts, assuming a new kind of powerful magic from its modern, musky floral scent. Prior to taking on one of the most illustrious fashion houses of all time, Coco Chanel had been obsessed with a channeling a clean, sophisticated smell that would last (at that time, many perfumes did not stay on the skin). "It was what I was waiting for," Chanel said of Chanel No. 5, per BBC. "A perfume like nothing else. A woman's perfume, with the scent of a woman."
Chanel No. 5 was created by master perfumer Ernest Beaux, who drew his separate inspiration to create the perfume. According to Harper's Bazaar, Beaux was inspired by the fresh, clean, and airy qualities of the Arctic Circle. Beaux was a revolutionary in the perfume world, serving as one of the first perfumers in the world to add aldehydes to fragrance to give it an airy quality.
Apart from its revolutionary scent, a few famous spokeswomen have cemented Chanel No. 5 as a cult fragrance. Marilyn Monroe caused a surge in the popularity of Chanel No. 5 when she reportedly admitted that she only wore Chanel No. 5 to bed — and nothing else, per Harper's Bazaar. Thus, an fragrant obsession was born.
Aldi has created a perfect (and cheaper) dupe for Chanel No. 5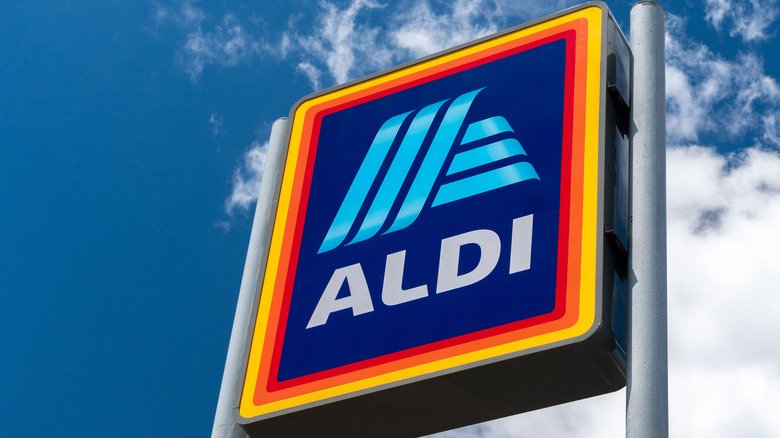 Ken Wolter/Shutterstock
Given the fact that Chanel No. 5 is composed of a combination of fairly common ingredients, at least a few perfumes have been able to embody at least a bit of the magic of the Coco Chanel's creation. Most recently, one of these Chanel No. 5 impersonators was actually made by supermarket chain Aldi. According to Good to Know, Lacura 5th Element Eau De Toilette, containing notes or rose and jasmine, is almost a perfect imitation of Chanel No. 5 — and the price tag is much friendlier to your wallet. Daily Mail reports that, compared to the $90-228 pricetag of the original, Aldi's Lacura 5th Element Eau De Toilette is only 6.99 pounds (or a bit over $9.50). Unfortunately, it appears as though the perfume is only being sold in Europe.
Especially in the last few years, perfume duplicates have become especially popular. (After all, who wants to pay hundreds of dollars for a scent?) In September 2021, TikTokers began posting about another infamous perfume dupe that took place at one of the world's most successful retailers, Zara. As Elle reported, TikTokers noticed that Zara had created duplicates of some of the most iconic perfumes from designers like Jo Malone, Yves Saint Laurent, Dior, and yes — even Chanel — for a smaller price tag. Despite the murky waters of duplicates in the perfume world, the ability to purchase an iconic perfume for a fraction of the price will likely never go out of style.