Is Tyler Christopher Returning To General Hospital?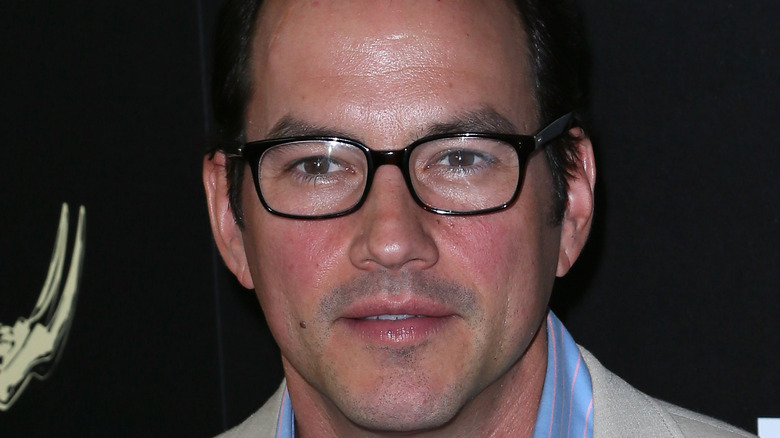 David Livingston/Getty Images
In 1996, Tyler Christopher Baker made his soap opera and "General Hospital" debut as Nikolas Cassadine, the teenage never-before-heard-of son of the show's most popular heroine, Laura Spencer (Genie Francis). Fans got to know the character and the actor through the years, as he eventually became known as Tyler Christopher and played Nikolas on and off for the next two decades.
In 2016, Christopher had just won the Daytime Emmy award for Outstanding Lead Actor when we learned he would be taking a break from "GH" and Nick Stabile would temporarily step into the role of Nikolas. Stabile played the character for a few weeks and then he was shot, fell off a balcony, and was presumed dead. By September, Soap Opera Digest reported that contract negotiations didn't go well and Christopher was off the soap. Marcus Coloma assumed the role of Nikolas in 2020 when the character was found to be alive, but now some social media posts have fans wondering if Christopher might be making a "GH" return.
Tyler Christopher dealt with personal issues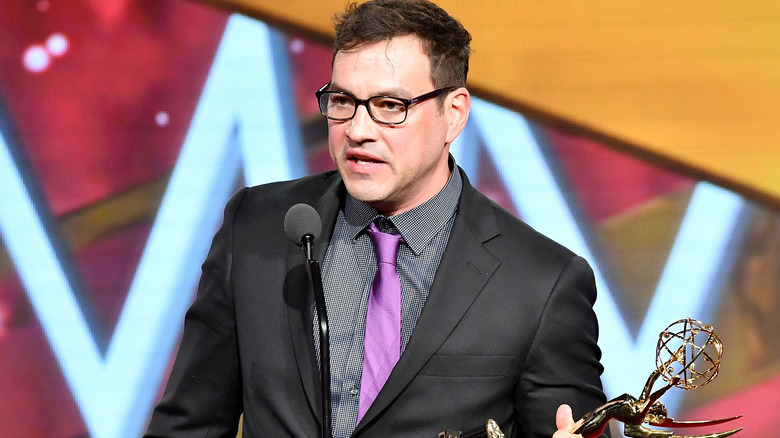 Earl Gibson Iii/Getty Images
After leaving "General Hospital" and Nikolas Cassadine behind in 2016, Tyler Christopher made his daytime comeback in 2018 when he began playing Stefan DiMera on NBC's "Days of Our Lives." By October, Daytime Confidential broke the news that he had to take a temporary leave of absence from the show, but he never returned and seemed to go quiet. However, a 2019 arrest for public intoxication had him making headlines again.
According to documents obtained by TMZ, authorities had been called nine times about Christopher being intoxicated — including in the back of an Uber and inside a Walgreens drug store — before he was finally arrested on November 11, on his 47th birthday, in Martinsville, IN. After the arrest, co-workers who knew Christopher for years lent their support on social media after TMZ claimed he was having "too much fun" on his birthday, including Nancy Lee Grahn, who plays Nikolas' aunt, Alexis, on "GH".
"I say this with love but I can assure you that Tyler wasn't out having 'birthday fun.' He has a horrible disease," Grahn tweeted. "Tyler is at risk of losing his life if he doesn't get help, maintain treatment & work a program and there's nothing fun about it. He needs help not exposure."
Tyler Christopher returns to work, but where?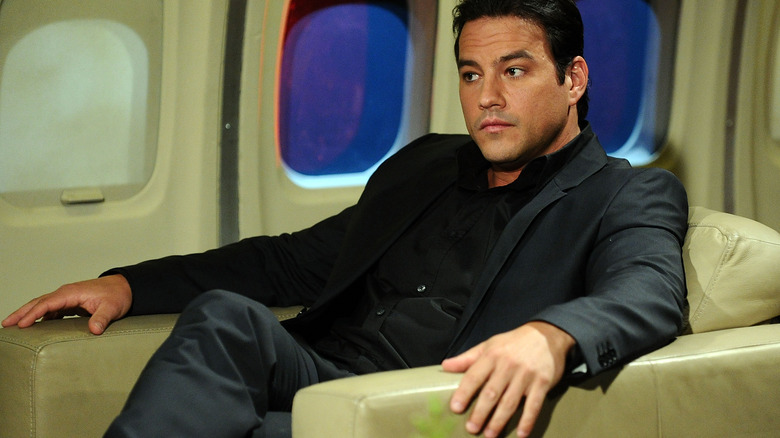 Alberto E. Rodriguez/Getty Images
Since his arrest in 2019, Tyler Christopher has remained relatively quiet on social media. However, in late 2021, he began posting again, remaining positive and often boasting about his kids. On January 24, he surprised fans with a photo of himself on Instagram on what appeared to be a dimly lit set having makeup applied, captioning the pic, "New look in studio." The next day, he shared a photo of himself in sunglasses, saying, "What's up, LA? Missed ya." That got tongues wagging that Christopher might be returning to soap operas and specifically, "General Hospital."
Christopher also shared the trailer for the Amazon Prime movie "Moon Crash," which began streaming on February 1, but that doesn't seem to be the new studio look he is talking about in his recent Instagram photo.
As of this writing, Christopher is set to appear on an upcoming episode of "Maurice Benard: State of Mind." The YouTube show in which "GH" star Maurice Benard interviews actors and others often discusses personal histories and mental health, according to a tweet from Benard. Perhaps Christopher will reveal any future "GH" return plans then.