The Law & Order: SVU Episode You Forgot Starred Marcia Cross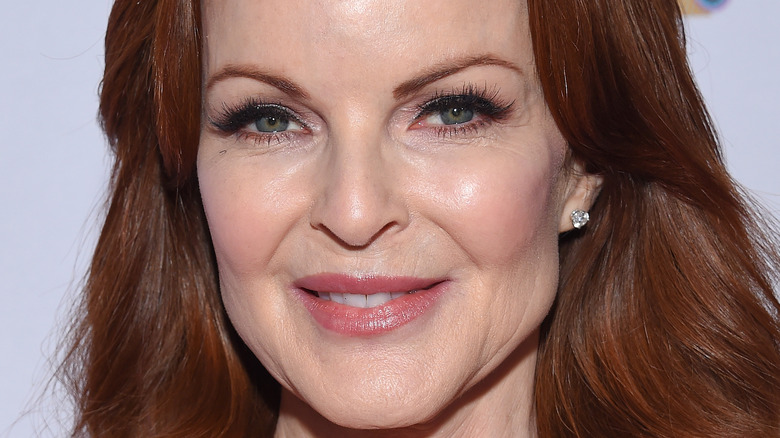 DFree/Shutterstock
One of the most compelling things about "Law & Order: SVU" is that because the show is procedural and mostly episodic in nature, each week has a different case that needs solving. This means that each episode has different actors in need of casting, and when it comes to "Law & Order: SVU," there's no knowing who might show up.
Even from the very beginning, well-known actors began appearing on "SVU," with actress Kelly Bishop (then already known for "Dirty Dancing" and appearing on Broadway in "A Chorus Line") taking a guest starring role in the first season (via Insider). From then on, the trend continued, with bold-faced names like Brooke Shields, Whoopi Goldberg, and many more following suit. Perhaps most notable was Robin Williams's appearance in the 200th episode, playing a terrifying criminal in one of the series' "ripped from the headline" episodes, as opposed to his usual funny guy performance.
And that, among other things, is why fans keep returning to "SVU" — for the opportunity to see some of their favorite actors and actresses playing against type, their performances inspired by some of the biggest criminals of our time.
Marcia Cross' memorable "SVU" appearance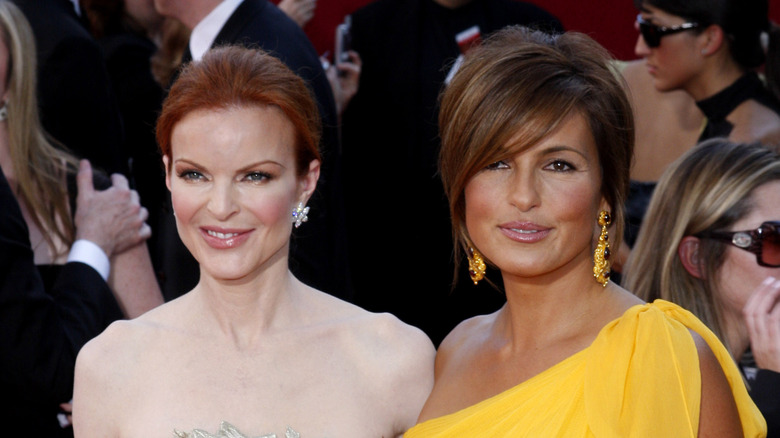 Tinseltown/Shutterstock
It might seem like "Law & Order: SVU" is bound to run out of storylines, yet 23 seasons in, they've still found plenty of ways to riff on the news.
Take, for example, the 2015 episode of "SVU" titled "December Solstice," in which the detectives investigate a case of elder abuse, not unlike what many believed was happening to beloved radio host Casey Kasem (via E! Online). The episode finds Robert Vaughn playing an elderly author (who likely calls to mind Philip Roth or Norman Mailer for many viewers) and his much younger wife, portrayed by Marcia Cross, at odds with the author's estranged daughters.
"Yeah, I've been sort of home with the kids. I felt like ... It was time to get out of the house, I heard it was a great show. I don't watch much television, so it wasn't something I knew about. I love Mariska [Hargitay]. We're sort of around the same age, so I've watched her start ... I have a lot of respect for her and I always follow her," Cross said of her decision to return to TV, following the conclusion of "Desperate Housewives."
"I think she's madly in love with him ... He's a literary great and she loves his mind," Cross said of her character. "Look at Robert Vaughn now, he looks fabulous. I think that people can really stay fit and healthy for a certain time and then the decline happens .. .but it doesn't always work that way sometimes."