Inside Gene Hackman's First Marriage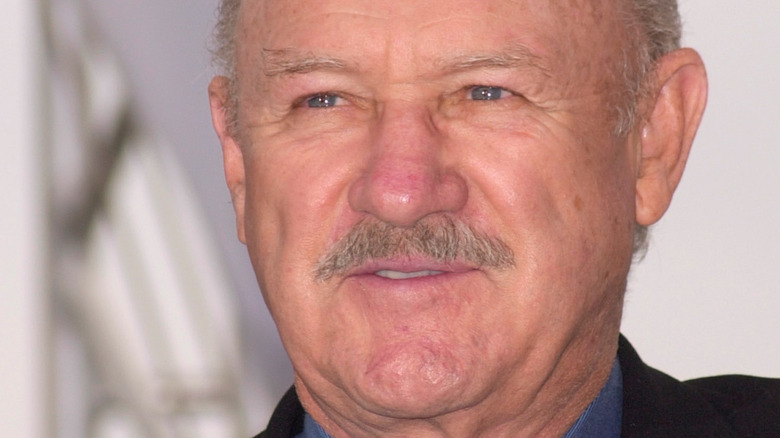 Featureflash Photo Agency/Shutterstock
Gene Hackman has been in the entertainment business for decades. He's best known for his roles in films like "The French Connection," "Bonnie and Clyde," "The Royal Tenenbaums," and the "Superman" movies that starred Christopher Reeves. The 92-year-old actor has had many successful roles under his belt (per Screen Rant). He won an Academy Award for Best Actor in "The French Connection," as well as one for Best Supporting Actor in the film "Unforgiven."
If you noticed you haven't seen Hackman around in a while, that's no accident. According to Best Life, the actor retired from Hollywood in 2004. Since leaving the big screen, Hackman has lived a quiet life, rarely making public appearances or giving interviews. He chose to leave the industry not because he wanted to, but due to health concerns. A doctor warned him that the stress of acting was not safe for his heart.
Hackman got a lot of praise during his time in Hollywood for his talent, but he also faced some criticism for his life outside of acting. He married a woman much younger than he was. While many fans remember his second marriage, few recall the actor's first wife.
Hackman was married to his first wife for nearly three decades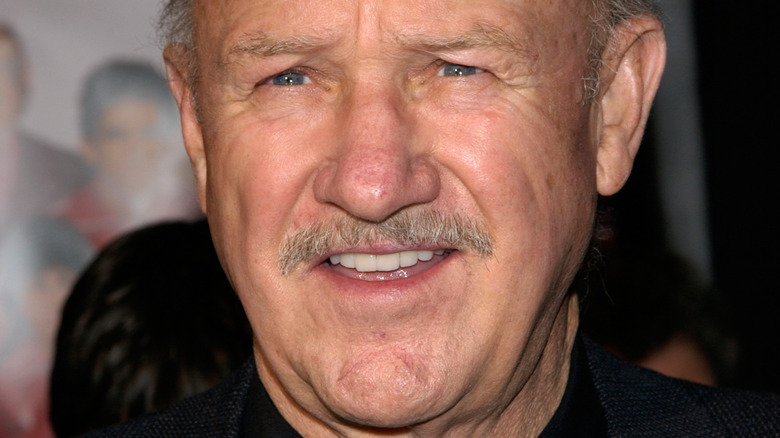 Featureflash Photo Agency/Shutterstock
According to Closer Weekly, Hackman is enjoying his time away from the industry with his second wife, a classical pianist named Betsy Arakawa. The pair tied the knot in 1991 and Arakawa is 30 years younger than the actor. However, decades later they are still happily together.
Prior to his marriage to Arakawa, Hackman had a long-term relationship with his first wife. According to AmoMama, Hackman's first wife was Faye Maltese. At the time he met her, the actor was 25 years old and a struggling to make acting work as a career. He was living in an apartment with Dustin Hoffman and Robert Duvall, who were also having a hard time finding their place in Hollywood.
When Hackman met Maltese, a secretary in New York City, it was love at first sight. They would get married and have three children together named Christopher, Elizabeth, and Leslie.
According to Dicy Trends, the pair were together for nearly three decades before separating. They kept the reason for their divorce quiet and not much was known about Maltese once the pair parted ways. She passed away in 2017.