Did Jessa Duggar Seewald Just Lose A Brand Partnership Because Of Her Views?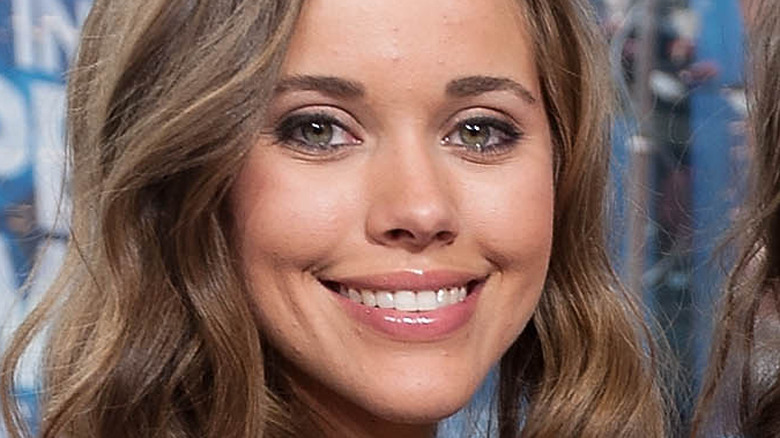 D Dipasupil/Getty Images
Although their show is long gone, the members of the Duggar family still manage to stay in the public eye. Sometimes, the attention is unwanted, as when oldest son Josh was convicted of possessing child pornography (via Us Weekly), and when oldest daughter Jana was cited for child endangerment while babysitting (via People). Other times, it's celebrated: In recent months, son Jeremiah has gotten engaged, and his twin, Jedidiah, is expecting a baby boy with his new wife.  
In between the headline-making events, many of the "19 Kids & Counting" cast stay active on social media, updating their fans on their family life — and sometimes earning a little extra income through sponsored posts. Among them is Jessa Duggar Seewald, who runs a popular Instagram page and often partners with local and national companies. Among them are a neighborhood coffee roaster, a consignment store, and a pillow company whose product she said kept her comfortable while she was pregnant with Fern, her new baby daughter. 
Most recently, Seewald posted a video to her YouTube channel on February 2 sharing the Duggar family's annual "Ugly Sweater Christmas Party," in which everyone competed for the title of tackiest getup. In her caption, she shared a personal discount code for a deodorant pack from the skincare company Native, including a link to the order form. For a busy mom of four, partnering with a self-care brand might seem like a natural. In this case, however, it definitely wasn't a match made in heaven.
The Seewalds' LGBTQ+ views clash with the deodorant company's values
The Native brand was founded by entrepreneur Moiz Ali to provide natural, earth-friendly deodorant and other body care products. Ali sold the brand to Procter & Gamble in 2017, where it continues to thrive both online and in stores like Target (via CNBC). Native positions itself as an inclusive brand within a company that "aspire[s] to create a world where equality and inclusion is achievable for all." This includes the LGBTQ+ community, to whom P&G has vowed commitment and support.
The same might not be said of Jessa Duggar Seewald and her husband, Ben. Both hold very conservative views on marriage and family, and as such see LGBTQ+ not as something to be celebrated and supported, but an "ungodly desire" on a par with adultery. Ben Seewald and a theologian friend host a YouTube channel on Christian faith. In one video that he posted to his Twitter account, the two declared that even harboring homosexual thoughts is considered a sin in God's eyes. "We cannot affirm any kind of homosexual desire," said the theologian. Seewald added that "we can begin to change our desires" through faith — a belief often referred to as "pray the gay away."
With that in mind, a controversial blogger noted that Jessa Seewald's promotion of Native was questionable, to say the least. 
The company took a blogger's concerns seriously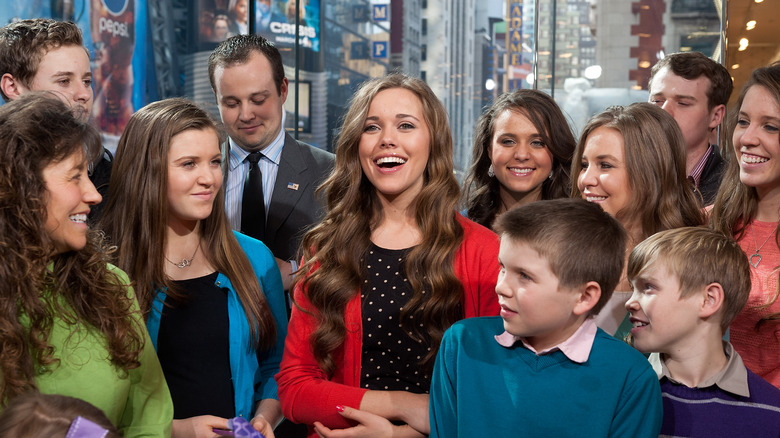 D Dipasupil/Getty Images
Katie Joy runs the Without a Crystal Ball blog, where she follows and comments on the Duggars and other celebrities. She has often criticized the Duggars' controversial church for its male-dominated culture and its views on women and parenting (they approve of corporal "correction" of children, via TV Shows Ace). This has often made her a controversial figure herself. But when Joy saw Jessa Duggar Seewald's sponsored promo for Native deodorant, she felt compelled to alert the company to the Seewalds' stance on the LGBTQ+ community. "Any company that supports the LGBTQ has a right to know if an ambassador makes disparaging or homophobic comments," Joy explained on her page. 
It seems that Procter & Gamble agrees. Joy posted the reply she received from Native: "Thanks so much for reaching out," they said. "We weren't aware of some of these details, but our team is currently looking into this. As of now, we have no plans to continue working with Jessa in any capacity. We appreciate you bringing this to our attention as you're right that this doesn't align with our values."
Some of Joy's followers thought she crossed the line between reporting and interference. Joy explained her stance: "For those claiming this interferes with Jessa's work, let me be clear about something. There are plenty of conservative brands she can partner with & do advertising for on her channel. However, she should not be profiting off a company that promotes inclusivity when she promotes the exact opposite."