Is Jim Bob Duggar Really Becoming The Leader Of This Controversial Christian Organization?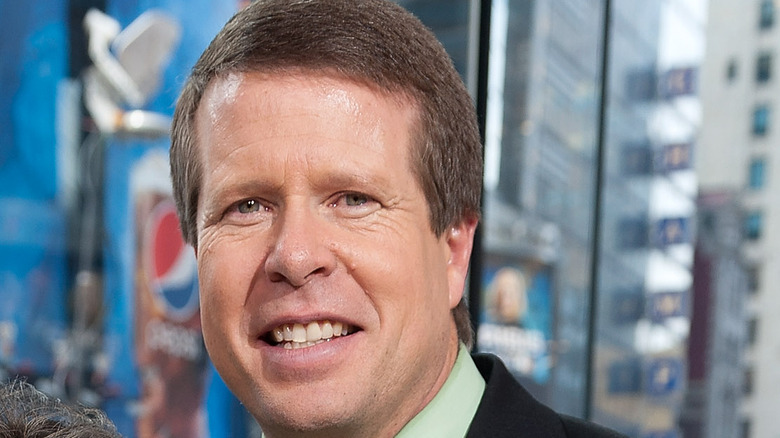 D Dipasupil/Getty Images
For more than a decade, Jim Bob Duggar was a popular reality TV figure. As the patriarch of the "19 Kids & Counting" family on TLC, he showed viewers a portrait of a close-knit clan built on the solid moral values he instilled. Then his family took a blow with the arrest of oldest son Josh, who was recently convicted of receiving and possessing child sexual abuse material (via CNN). His image as a loving father figure has also been damaged as a result of his feud with daughter Jill Duggar Dillard, who says he has banned her from the family home (via The Sun).
Formerly a member of the Arkansas House of Representatives, Duggar attempted a return to politics in the fall of 2021 with a run for the state Senate in his district. That goal was quickly dashed when he won only 15% of the vote in the primary (via People). 
After so many personal trials, it would be understandable if Duggar opted to go under the radar for a while with the children still remaining at home. (The Sun also reports that Josh's wife, Anna, is living on the Duggar property with their seven children.) But there are murmurs that the Duggar dad has grander plans in mind: taking the reins at the Institute in Basic Life Principles (IBLP), the church program that has influenced everything from his family's dress code to their personal relationships.
Jim Bob Duggar may be turning a theater into a new hub for the IBLP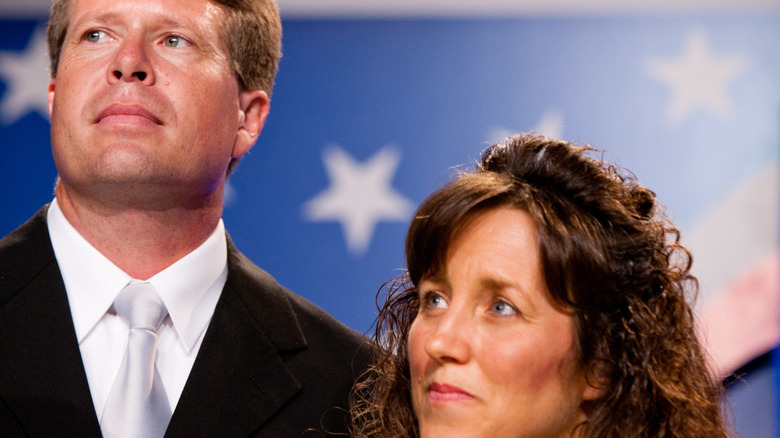 Brendan Hoffman/Getty Images
The IBLP is an evangelical Christian ministry and homeschooling program known for its emphasis on "purity culture." But the church has come under fire for its teachings and its history of sexual abuse among church leaders. An upcoming Amazon documentary series about the IBLP could prove to be as explosive — and popular — as "LuLaRich."
Now Duggar is rumored to be preparing to take on a leading role within the IBLP. Blogger Katie Joy follows the Duggars and other reality TV families through her Without a Crystal Ball YouTube channel and social media accounts. She reported earlier this year that Jim Bob had bought a theater building in Branson, Missouri, possibly as a tax write-off (via Entertainment Chronicle). An inside source, however, recently told her that the patriarch plans to turn it into a a new hub for the IBLP.  
"Someone was telling me ... that Jim Bob might actually want to take over the IBLP and could potentially be the new leader," Joy said in her video. "I don't know if that's true or not but ... he has this huge following of his own that they could try to market off of. Jim Bob's primary mission this whole time has been the IBLP." She added that Duggar is said to be drawn to the "power and prestige" that a church leadership position would bring.
All this is speculation at this point, but Duggar followers will be watching to see what happens next.