Christine Quinn Shares Her Best Advice For Dating Shady Men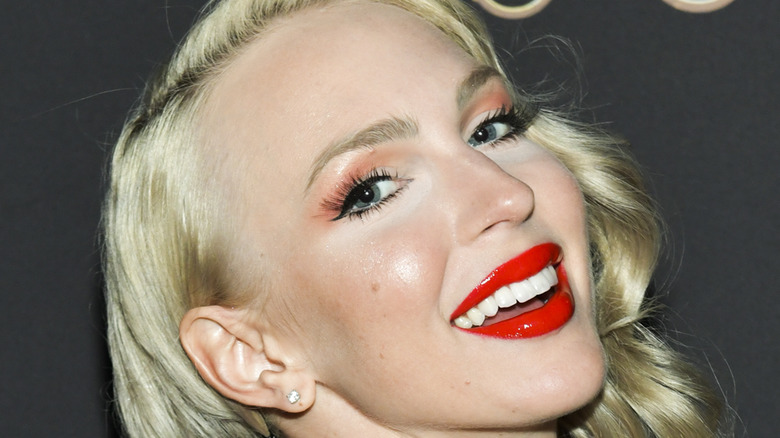 Rodin Eckenroth/Getty Images
Christine Quinn is best known for appearing on Netflix's "Selling Sunset." But she does more than sell luxury real estate on the Californian coast. Quinn's book, "How to Be a Boss B**ch," comes out in May 2022, and she's launching her own line of shoes, per Elle. 
With a reputation for being fierce and a drama-magnet, Quinn appears to have a strong sense of self. But even the best of us can be swept up by shady men. Sometimes it's the most charming ones you have to watch out for. In episode six of "Selling Sunset's fourth season, fans learned that Quinn shares an ex with her co-star Emma Hernan. But it turns out they had actually both been with the same man, Peter Cornell, at the same time, thinking they were the only one dating Cornell, per Us Weekly. 
"My ex-boyfriend was dating this girl at the same time he was dating me," Quinn said during "Selling Sunset" Season 4. "I had no idea. I caught him red-handed during the day with her. So we broke up."
According to Hernan, she found out Cornell was seeing someone else when Quinn confronted the couple. "I found out about [Christine] the day that I met her," Hernan explained during an episode of "Selling Sunset." She added, "I was leaving the gym with who I thought was my boyfriend." Hernan and Cornell got engaged shortly after the confrontation, but broke things off in 2018, according to Page Six. 
Christine Quinn revealed the red flags you should look out for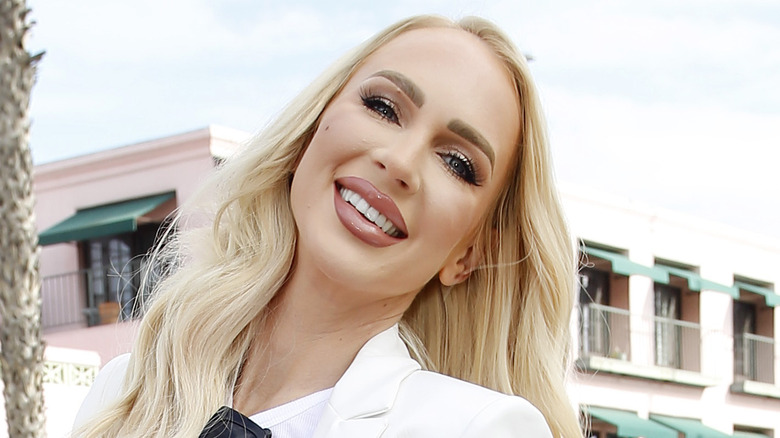 Rachel Murray/Getty Images
How the relationship ended with Peter Cornell still stings for Christine Quinn. In an interview with Elle, she said: "I was with someone for years, and I didn't know who he was." Quinn continued, "The story with [Cornell] was that I knew there was something going on, and I was catching my boyfriend at the time in a lot of lies. I had given him the benefit of the doubt."
Giving the benefit of the doubt is good, up until a point. In the interview, Quinn wanted to remind people that "there are no coincidences" and that when things keep happening, it's a big sign that something is up. Another sign? How they react. If your partner turns the blame around on you, or makes you responsible for something they did, this is called gaslighting. "It's just a way to blow you up and make you think you are crazy," matchmaker, Susan Trombetti, the CEO of Exclusive Matchmaking, told Insider.
Quinn's relationship advice when dealing with shady men is to always "go with your gut," which is the same advice Trombetti gives for combating gaslighting. "If stuff doesn't add up," Quinn told Elle, "don't give him a pass. Because you really never know who someone is."