Prince Harry Reveals What He Does Whenever He Needs Some Self-Care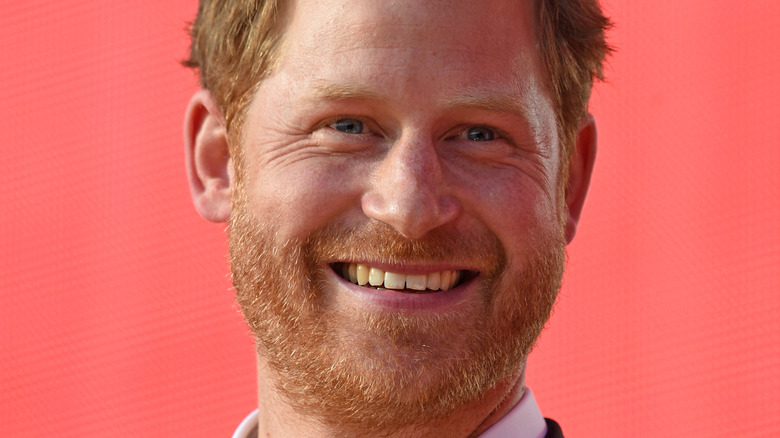 Kevin Mazur/Getty Images
Prince Harry and Meghan Markle have been very outspoken about their mental health (via The Hill). The pair have shared their mental health struggles with the world in hopes of breaking the stigma and raising awareness for the cause.
In 2021, Harry teamed up with Oprah Winfrey on the series "The Me You Can't See," that dives into mental health, per AP News. During the series, the royal admitted that many of his issues started with the death of his mother, Princess Diana. "I was willing to drink, I was willing to take drugs, I was willing to try and do the things that made me feel less like I was feeling," he said (via People). "But I slowly became aware that, okay, I wasn't drinking Monday to Friday, but I would probably drink a week's worth in one day on a Friday or a Saturday night. And I would find myself drinking, not because I was enjoying it but because I was trying to mask something.'
Now, Harry says he understands that he needs to prioritize his mental health in order to live a full life. Recently, the Duke appeared at a virtual event and revealed how he takes time out of the day for himself.
If you or someone you know is struggling with mental health, please contact the Crisis Text Line by texting HOME to 741741, call the National Alliance on Mental Illness helpline at 1-800-950-NAMI (6264), or visit the National Institute of Mental Health website.
Prince Harry shared his top mental health tips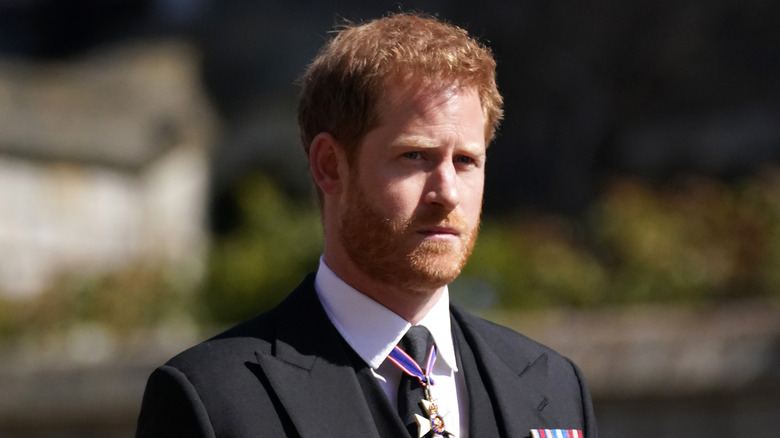 Wpa Pool/Getty Images
According to People, Prince Harry teamed up with tennis pro Serena Williams to join a virtual event where they talked about "cultivating the power of Mental Fitness through a bold commitment to Inner Work." During the event, the Duke admitted that he will often experience "burnout" due to work and life obligations. However, he says that taking time out of the day to focus on yourself can do wonders.
"The self care is the first thing that drops away. I'm happy to admit that — as a husband, as a dad," Harry stated, revealing that he tries to take at least 30 — 45 minutes for himself each day. "Okay, one of the kids has gone to school. The other one's taking a nap. There's a break in our program," he said. "It's like, right, it's either for workout, take the dog for a walk, get out in nature, maybe meditate," he added. Harry also told Williams that creating "me time" should become a habit that becomes a part of a person's daily routine.
For her part, Williams revealed that Harry has been a great friend and coach for her when she's struggling. "Harry's actually, one of my coaches whenever I see him, he's always solving all my life's problems," the tennis champ said. So, it seems that fans can learn a few things from Harry's daily routine and outlook on mental health.