Why Some UK Citizens Think Princess Anne Would Be A Better Monarch Than Charles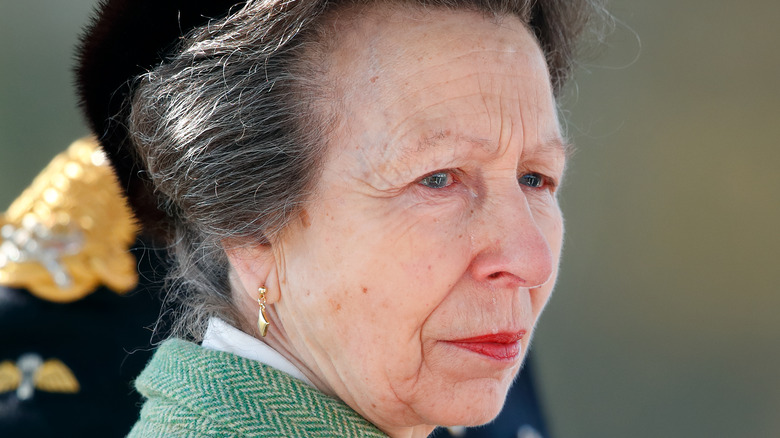 Max Mumby/indigo/Getty Images
As Queen Elizabeth II celebrates her 70 years on the throne with her upcoming Platinum Jubilee, fans can't help but wonder what the future of the monarchy holds. The Queen's oldest son, Prince Charles is currently the first in line to inherit the throne, and he's said to have a very interesting plan for how he'll conduct business when he's king. Sources previously told The Express that Charles is in favor of a slimmed-down monarchy, meaning that there would be fewer working members of the royal family.
Charles' plan would reportedly consist of just eight senior members of the royal family working within the firm, leaving himself, his wife Duchess Camilla, his son Prince William and his wife Kate Middleton, and four others which would likely include his sister Princess Anne. "While these are all individuals that will be out in the future representing the crown, I think Charles will try to draw attention to himself, Camilla, and the Cambridge family as the future of the monarchy," royal expert, Kinsey Schofield, said of the possible changes to the firm.
However, not everyone is on board with Charles taking over as monarch, and some people have spoken out to make a case for the Queen's only daughter, Anne, to take over the monarchy.
Many have spoken out in favor of Princess Anne taking over the monarchy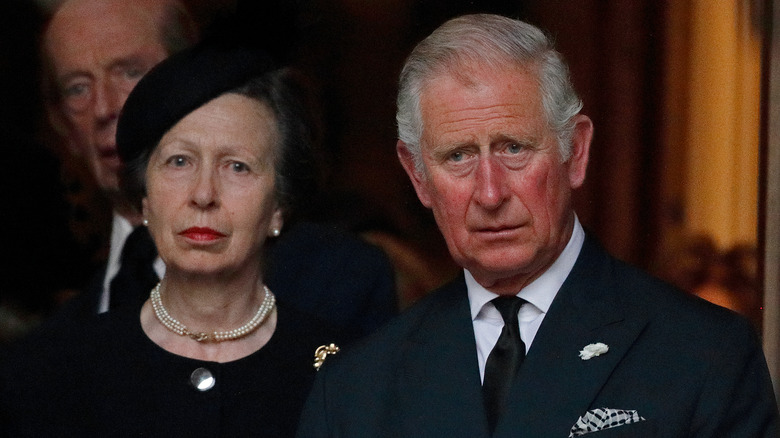 Max Mumby/indigo/Getty Images
Per Woman and Home, Queen Elizabeth and Prince Philip's only daughter Princess Anne is currently 17th in line for the throne behind her older brother, Prince Charles, and her younger brothers Prince Andrew and Prince Edward. This is due to a now-ousted law that stated the male heirs in the royal family should be placed in front of the female heirs in the line of succession. The law was changed when Prince George was born, meaning that his younger sister Charlotte is now higher in the line of succession than their youngest brother, Louis.
Now, some people are calling for the Queen to change the line of succession so that Anne can have more power within the monarchy. "Now is the time to right a wrong and end discrimination against our excellent Princess Anne. Purely because she is female Anne has been kept beneath her two younger brothers in the line of succession," one person said (via The Express). "This is the exact time that she should take her rightful place given that females are now and for some time have been considered equal to males."
While it doesn't seem likely that Anne's place within the family will be changed after all of these years, she appears to be considered one of the most valuable members of the firm.