Joe Biden Opens Up About His Final Conversation With Beau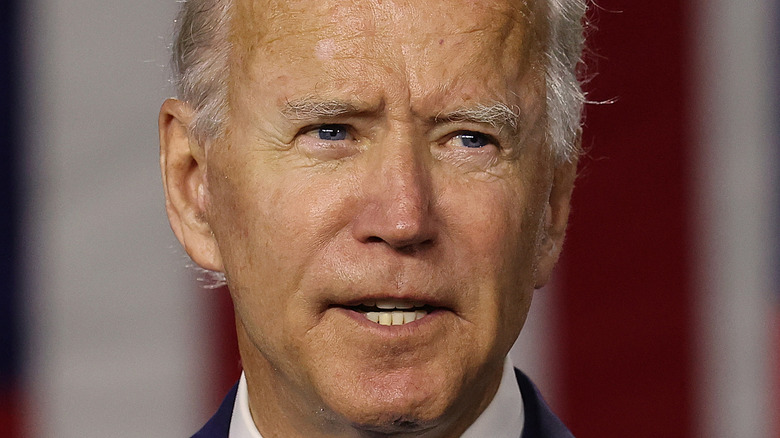 Chip Somodevilla/Getty Images
President Joe Biden has opened up about his final moments with his late son, Beau Biden, who died of brain cancer in May 2015, per CNN. This comes in the wake of the president's renewed "Cancer Moonshot" initiative, something he began when he was Vice President under President Barack Obama.
The White House announced in February 2022 that this campaign would focus on reducing the national cancer rates "by at least 50 percent over the next twenty-five years," per NPR. The initiative's goal is to also improve the lives of those diagnosed with or who have survived cancer. 
The President committed to fighting cancer when it took his son, Beau, who was just 46 years old when he sadly passed away. According to CNN, Beau began having health issues in 2010 when he had a stroke. Although he recovered, Beau was later diagnosed with brain cancer in 2013 after becoming "disoriented" and "weak." He was eventually declared cancer-free following brain surgery at M.D. Anderson Cancer Center in Houston, Texas.
However, in the spring of 2015, Beau Biden's brain cancer returned. The former Delaware attorney general had been planning to run for governor at the time. Despite pursuing what CNN calls "aggressive treatment" at Walter Reed National Military Medical Center in Bethesda, Maryland, Beau sadly succumbed to the disease in May 2015.
Joe Biden made a promise to Beau before he died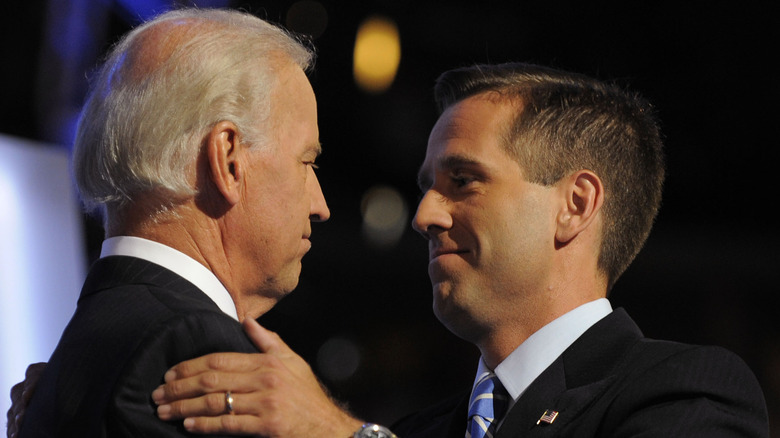 Bloomberg/Getty Images
President Joe Biden talked about his final ever conversations with his late son Beau Biden during the National Prayer Breakfast on Thursday, February 4th. During the event, the President talked about how "fortunate" he has been, in spite of the terrible loss of his first wife and his one-year-old daughter to a car accident back in 1972, per People. President Biden went on to explain that part of what makes him so fortunate in life is the fact he "had a family that was always there [for him]."
The President went on to emotionally disclose that, back in 2015, doctors informed Beau and the rest of the Biden family that he "was going to die within minutes" or within an hour, at best. President Biden then recalled how his late son made him promise him something. "He looked at me, and he said 'Dad, promise me, promise me, Dad, you're going to stay involved.' I said, 'I'll be involved. I'll be — I'll be good, Beau.'"
Per People, Biden continued, "He said, 'No, dad, promise me ... Give me your word as a Biden that you're going to stay engaged.'" The President then explained that Beau made him promise "because he knew, like a lot of you — what you've been through — the first instinct is you just want to curl up in a ball and just leave, no longer do what you've done your whole life."