Is The Differin Dark Spot Correcting Serum Worth It?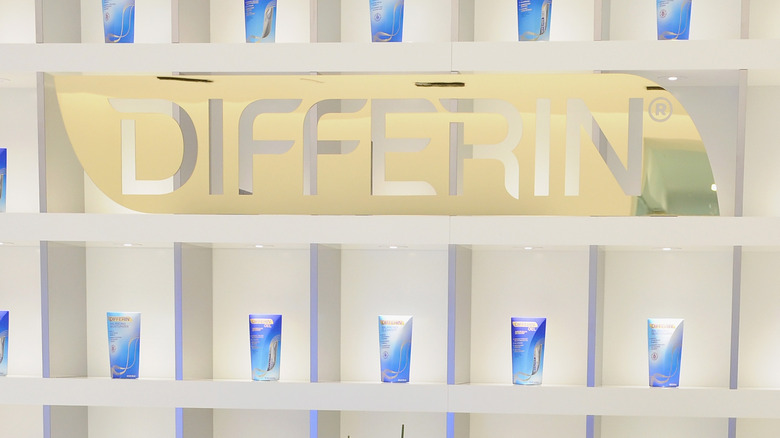 Craig Barritt/Getty Images
Differin Dark Spot Correcting Serum with 2% Hydroquinone is no longer available since over-the-counter (OTC) hydroquinone got banned as part of the CARES Act. "Currently, there is no reported cancer in humans with topical hydroquinone," dermatologist Valerie Callendar, M.D., told New Beauty. Still, we'll no longer be able to find any OTC hydroquinone, which has been proven to be the best ingredient to lighten skin and aid acne scars (via Skin Lightening & Beauty Guide). 
According to Differin's website, the OG serum was replaced with a new version that contains 4% niacinamide, which reduces the appearance of dark spots and prevents new spots from forming. Niacinamide and hydroquinone both help with dark spots, but hydroquinone works better at doing the same thing (via Cellular Skin Rx). "Hydroquinone is the gold standard for hyperpigmentation, as it works on the cells that make melanin to block further production," Miami-based board-certified dermatologist Roberta Del Campo told Allure. Unfortunately, you can no longer buy hydroquinone over-the-counter, so you'd need a prescription. However, you can still make do with niacinamide. 
Unlike its predecessor, the new serum hasn't received cult-classic status yet, but time will tell what Differin's products can do for your skin. Still, love for this product was given by dermatologist Dr. Camille Howard, whose comments were shared by Differin on Instagram. Dr. Howard described the serum as lightweight and one that works with Differin's gel well, too.
Differin's hydroquinone serum is ultimately better
Differin's Dark Spot Correcting Serum with 4% Niacinamide helps lighten acne marks, hyperpigmentation, age spots, and freckles over time if used daily. Niacinamide lightens dark spots after four weeks but stops lightening after two months (via Healthline). It also has vitamin C, which can assist in skin brightness. It currently retails for $21.99 at Ulta.
Differin's hydroquinone serum was a favorite of many dermatologists and won many beauty awards. "I'm a huge fan of Differin's powerful over-the-counter formulas, and this dark-spot corrector tops my favorites," dermatologist Melissa Kanchanapoomi Levin, M.D., told Glamour. Unfortunately, the niacinamide serum hasn't achieved the same level of love yet, though niacinamides are predicted to be one of the biggest skincare trends of 2022 (via Allure). This serum ultimately has an average rating of four out of five stars on Ulta's website, with most people saying it's worked for them when used consistently for several months. Perhaps with time, we'll find more promising reviews from dermatologists and reviewers, but it hasn't gained the same momentum that its uber-successful hydroquinone version had. People might still be mourning its loss too much to be open to a replacement this soon.
If you are looking to deal with hyperpigmentation or dark spots, you may be better off using vitamin C serums for hyperpigmentation or Differin Acne Treatment Gel to reduce acne scarring.