Is CeraVe Vitamin C Serum Worth It?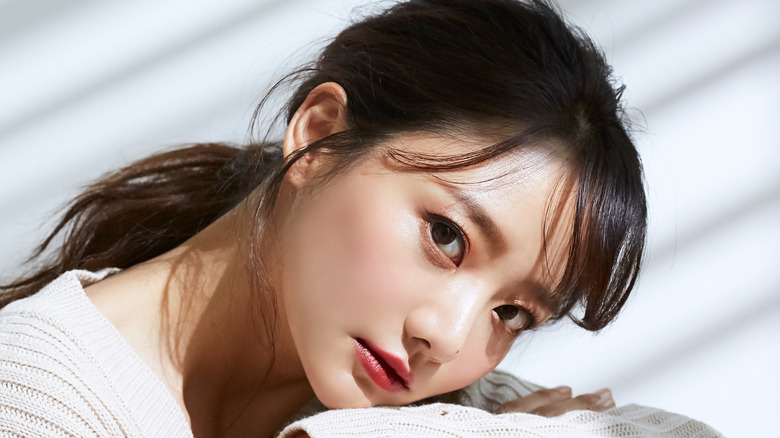 K-Angle/Shutterstock
Vitamin C serum is considered one of the best anti-aging ingredients in the market because it can give you a bright, even, and glowing complexion (via Healthline). And, who doesn't want that? Chicago-based dermatologist Dr. Steven Mandrea told Real Simple, "I usually recommend applying vitamin C serum in the morning under moisturizer and sunscreen, as it can then work to combat exposure to free radicals and ultraviolet light throughout the day." So, we know that using vitamin C serum with sunscreen can provide you protection against the sun and free radicals all day. People love CeraVe with the tagline "developed by dermatologists" because it is specially formulated to repair and strengthen the skin barrier. Marjolein Jonker, manager of consumer and retail practice at Kearney, told Forbes, "It's the fastest-growing brand in the mass [market] space in moisturizers." 
When you find a brand backed by dermatologists, readily available and affordable in a world filled with expensive products, it is easy to gain popularity. Let us introduce you to CeraVe Skin Renewing Vitamin C Serum with 10% pure vitamin C (L-ascorbic acid), ceramides, and hyaluronic acid to brighten the skin, restore skin's natural barrier and attract hydration to the skin, respectively. It also has vitamin B5 to soothe the skin and is available at Ulta. Regarding L-ascorbic acid, dermatologist Purvisha Patel told New York Post, "It's most easily absorbed by the skin." Do you see bright skin in your future? Because, we do.
CeraVe vitamin C serum visibly brightens skin and is ideal for all skin types
According to the Derm Review, CeraVe uses a potent form of vitamin C (L-ascorbic acid) in its serum that protects collagen, and damaged collagen can exhibit fine lines, wrinkles, and sagging skin. So, in addition to brightening the skin, CeraVe Skin Renewing Vitamin C Serum is also helping against premature aging and retails for $24.99, which is not a bad deal at all.
Ejollify chose this drugstore vitamin C serum as one of the best on a budget because it prevents your skin from losing moisture and keeps your skin hydrated. Plus, it cancels free radicals. Good Housekeeping called it the best restorative vitamin C serum because it is affordable, has ceramides to protect the skin, and its lower level of vitamin C doesn't cause any irritation. Women's Health loves this brightening vitamin C serum because of its gentle and effective formula that is fragrance-free and non-comedogenic. New York Post included this serum among their best vitamin C serums of 2022 because it is a dermatologist-approved skincare brand that can brighten the problem areas of your skin.
New York City-based dermatologist Morgan Rabach told Women's Health, "Vitamin C aids in your skin's natural regeneration process and protects against stressors like environmental pollutants and sunlight that can cause damage to the skin." I think we can safely say that if you want bright and firm skin, you should add this serum to your daily routine.