The One General Hospital Storyline Rebecca Herbst Wants To Redo
Tibrina Hobson/Getty Images
As Rebecca Herbst approaches her 25th anniversary playing Elizabeth Webber on "General Hospital," she's played out various dramatic storylines that have both been in character and out of character. In 2021, Nurse Elizabeth's beloved husband, Franco Baldwin, was killed in cold blood by cartoon villain Peter August, but the character didn't even get a chance to grieve before the show tried pairing her with Dr. Hamilton Finn. In 2022, as Elizabeth tries going on with her life by tentatively dating Finn (who nobody calls Hamilton), she's been plagued by mysterious happenings, including finding her wedding ring in various odd places when she knows she placed it in a drawer on Christmas.
This is a new indication that Elizabeth might be getting her own storyline once again, but some of her past storylines have been questionable. That includes when Elizabeth was ready to marry an amnesiac named Jake Doe knowing he was really her ex-lover Jason Morgan, and had plastic surgery to change his entire appearance.
Jake Doe turned out to be Jason's twin, Drew Cain, but at the time, Liz thought he really was Jason and neglected to tell him until Carly Corinthos figured things out. However out of character that was for Elizabeth, Rebecca Herbst has more issues with the origin of that storyline — as well as another choice her character made soon after.
Elizabeth falls for a mobster and sleeps with her fiancé's brother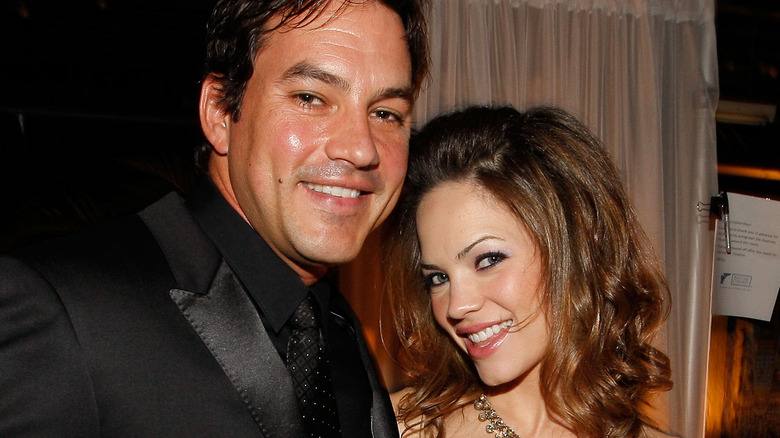 Chris Polk/de/Getty Images
Despite being in love with Lucky Spencer (Jonathan Jackson) since she was a teenager, Elizabeth Webber also fell for mobster Jason Morgan (Steve Burton) and gave birth to his son Jake. However, she decided to make Lucky his legal father to keep him away from Jason's dangerous way of life.
Liz also couldn't help her attraction to his half-brother, Nikolas Cassadine (Tyler Christopher), a man who had also been a close friend since their teenage years, but nothing else. All that changed in 2009 when Elizabeth and Lucky were engaged to be married once again after he was able to accept her and Jason's son, Jake, as his own.
That didn't stop Elizabeth from being a support system for Nikolas when he was still grieving Emily Quartermaine (Natalia Livingston). One night, friendship turned to passion and the two characters fell into bed together. It happened just once, but then Nikolas decided he was in love for a brief period of time. When Lucky learned of the affair he was incensed and broke off their engagement.
That drove Elizabeth to have a breakdown and she nearly died of hypothermia in an abandoned church. That's when Lucky found her and brought her to the hospital where she learned she was pregnant. A paternity test revealed Nikolas to be the father, but eventually, it was revealed that the tests were switched and Lucky was Aiden's dad. However, the damage was already done and she and Lucky never reunited, with him eventually leaving town (via Soap Central).
Rebecca Herbst would love a do-over for Elizabeth's other great love -- and her big mistake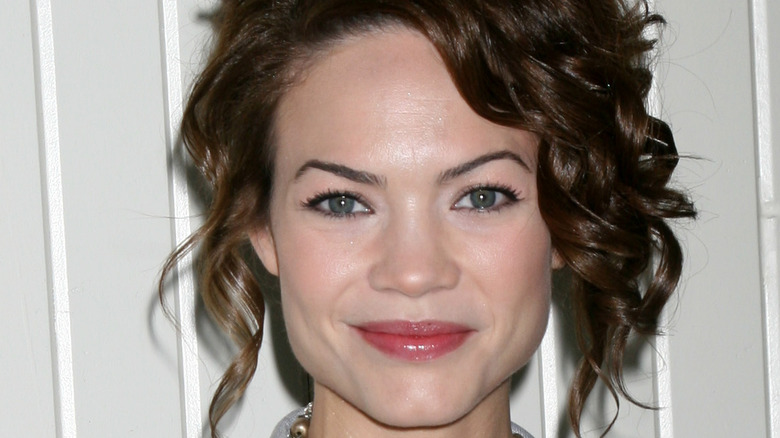 Kathy Hutchins/Shutterstock
Rebecca Herbst recently reflected on her nearly quarter of a century as "General Hospital"'s Elizabeth, including when her character fell for a criminal and later slept with a man who had been nothing but a friend to her for years. She told Soap Opera Digest that she'd love to redo the romance with Jason.
"That was always a stop-and-start sort of relationship/storyline," Herbst said. "To be able to really play that out and see a relationship form between the two of them and have there be some sort of longevity to that would be fun."
However, she'd still love to change one more thing Elizabeth once did, and that was sleeping with Lucky's own brother. "The decision to sleep with Nikolas! That was kind of a big mess-up for her. It was not the best time in her life and I know that she probably regrets that to this day."
In fact, Tyler Christopher, who played Nikolas, also didn't understand how Elizabeth and Nikolas could sleep together. He told Soap Opera Digest in 2013 (via Michael Fairman TV): "I tried so hard as an actor to unvilify Nikolas by playing that he has this incredible undying attraction, and love for Elizabeth rather than it just being, 'I'm lonely ... let's hook up.' Which was kind of how it started ...The only way I could justify it was if it was love and that's what I tried to play. But I wish Jonathan [Jackson] were back so we could repair the damage in the past."