The Truth About Naya Rivera And Big Sean's Breakup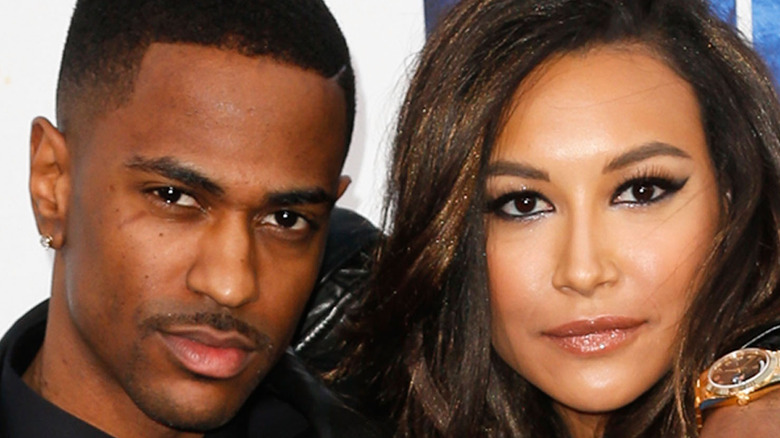 Imeh Akpanudosen/Getty Images
Big Sean's successful music career has seen him featured on hits like Ariana Grande's "Right There" and Justin Bieber's "As Long As You Love Me." And he hasn't just made waves in his music, he has also rocked the boat in his love life. Sean's complicated and sometimes controversial love life was one that the tabloids couldn't seem to get enough of (via RealRealityGossip). With a bevy of famous exes like Lil Mama, Ariana Grande, and his current girlfriend Jhene Aiko, the attention his relationships have gotten is a bit understandable.
Although it hasn't always been smooth sailing for them, Big Sean has been very vocal about his love for his current partner, Aiko (via Capital Xtra). His famous exes haven't stayed silent on the topic of their relationships with him either. They've spoken out in different mediums, the most popular of which was Ariana Grande's song "Thank U, Next."
Before her tragic death in 2020, Naya Rivera was one of the most prominent of Sean's exes (via Life & Style). They were even engaged before things went south (via Life & Style). Let's take you through a summary timeline of what led to Big Sean's and Rivera's breakup.
Why Naya Rivera and Big Sean broke up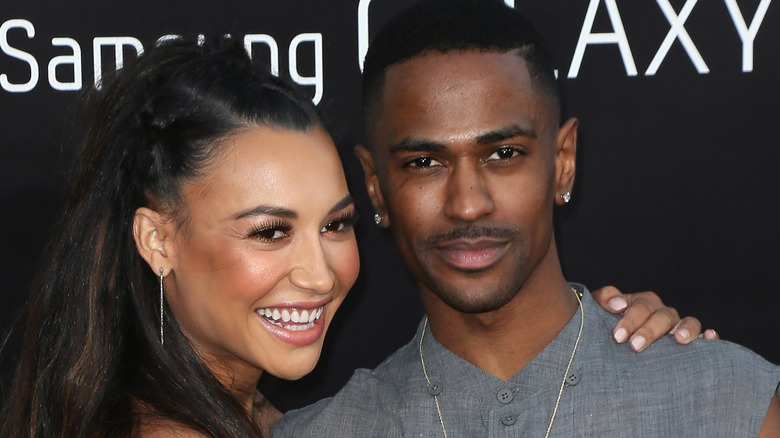 David Livingston/Getty Images
Naya Rivera was a talented singer, actress, and a writer, best known as Santana on "Glee." Rivera and Sean dated for six months before deciding to get engaged in October 2013. It was a high-profile relationship because that they got together at the height of Glee's popularity (via Vulture).
However, their engagement would last only three months, as cheating allegations drove their romance to a point of no return. Their breakup was pretty messy too, with both parties taking shots at each other on social media, writes Affair Post. Rivera accused Sean of cheating on her with Ariana Grande. She also accused him of stealing a Rolex from her home. In her autobiography, "Sorry Not Sorry," Rivera wrote about finding Grande in Sean's home on a day the rapper refused to see her. "Guess what, little girl is sitting cross legged on the couch, listening to music? ... it rhymes with Smariana Schmande" Rivera wrote (via Teen Vogue).
Sean denied the cheating allegations, and squarely denied all allegations of theft (via CNN). He insisted that he canceled the engagement because Rivera was jealous and controlling, threatening the rapper with comments, such as "If you don't listen to what I say, I'll ruin your career," as reported by TMZ.
Sean also went ahead to pen his 2014 hit "I don't f–k with you," a song many people believed to be about Rivera and one he'd eventually regret making (via Essence).