Are Dime Beauty Products Worth It?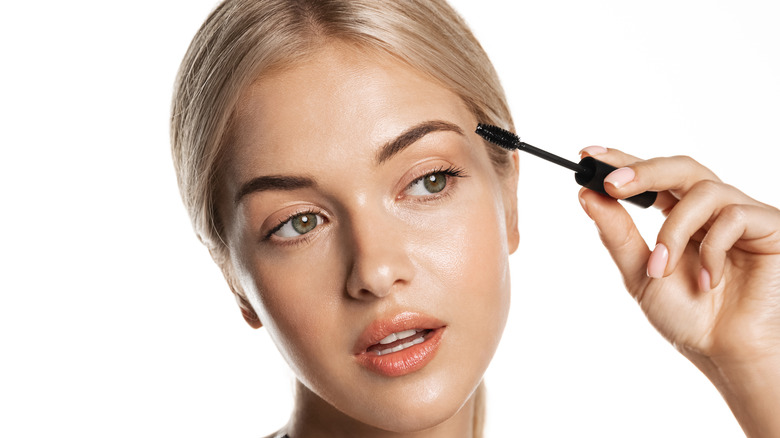 Lyubov Levitskaya/Shutterstock
Dime Beauty was started by Baylee and Ryan Relf to provide clean, optimized skincare for women of all ages because our skin needs specific products for the different phases of our lives. According to their website, Baylee got her master esthetician license at the National Institute of Medical Aesthetics, and Ryan started working as a product development specialist in the skincare and beauty industry. Together they started collaborating with world-class chemists and formulators to create skincare and makeup products to cater to the needs of people of all ages. And Dime Beauty was born in 2018 with the tagline "Love Your Skin Again." The brand is committed to inclusivity and sustainability, and its products are available in biodegradable packaging. With so many clean beauty brands in the market, though, does Dime Beauty live up to the hype? 
Per Honest Brand Reviews, Dime Beauty is transparent about their ingredients lists graded according to Environmental Working Group (EWG) standards, and they also ship internationally. What they don't like is that the products aren't exactly affordable since they are considered expensive, and their makeup line is relatively minimal. Total Beauty Advisors give this clean, luxury brand a 3.8 out of 5 because their skincare products do seem to have anti-aging benefits, as seen by the reviews and evidence of effectiveness, but don't expect any miracles anytime soon.
Dime Beauty is clean, sustainable, and expensive
Dime Beauty has gained significant popularity for a reasonably new beauty brand by being featured in the most prominent beauty magazines and websites, and most of their reviews are positive. Their individual products vary in price point and fall anywhere between $18 and $48, with the option to bundle a few products together to make it slightly cheaper.
Honest Beauty Brand loves their Dime Super Skin Toner made of coenzyme Q10 that helps to regulate the skin's pH levels. It also has witch hazel to protect your skin from pollution and nourishing cucumber fruit extract. Vogue chose their Restorative Night Cream as the best night creams because it is lightweight, incredibly moisturizing, and fragrance-free. It is made with the best hydrating ingredients and antioxidants like glycerin, shea butter, and sea buckthorn. Vanity Fair loves the Natural Face Cleanser because it cleans your face and removes all traces of dirt, oil, and makeup, leaving your skin feeling super soft and hydrated. It is an excellent pick for those with sensitive skin. However, at $24, it is quite an expensive cleanser.
One of their most popular products is the Eyelash Boost Serum, which has a 4.6 out of 5 stars on their website from 4,602 reviews, which is quite impressive. The Derm Review's verdict on this bestseller is that overall, it improves the look of your eyelashes, but other eyelash serums have more research to back their benefits. So, while Dime Beauty's products seem to be beloved, you have to determine if the price is worth it for you to add them to your cart.