Camilla Parker Bowles Will Officially Become Queen. Here's What We Know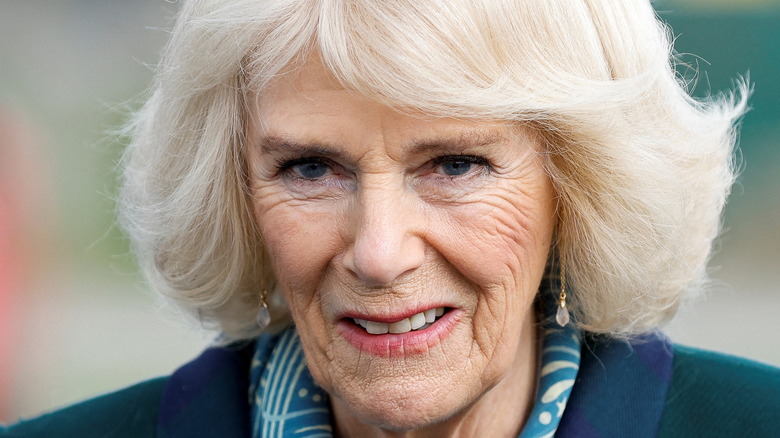 Wpa Pool/Getty Images
Queen Elizabeth is marking 70 years on the throne this year, and important honors and celebrations are being planned for the longest-reigning British monarch. However, in a stunning turn of events, it was the queen who was the one bestowing an important honor. In a written address the day before her official Accession Day on February 6, the queen announced that Camilla Parker Bowles will be known as queen consort when husband Prince Charles ascends the throne.
"[W]hen, in the fullness of time, my son Charles becomes king, I know you will give him and his wife Camilla the same support that you have given me; and it is my sincere wish that, when that time comes, Camilla will be known as queen consort as she continues her own loyal service," the queen wrote.
The queen noted that her husband, the late Prince Philip, held a similar role during their marriage. "I was blessed that in Prince Philip I had a partner willing to carry out the role of consort and unselfishly make the sacrifices that go with it," she wrote. "It is a role I saw my own mother perform during my father's reign." She signed her address, "Your servant, Elizabeth R."
Traditionally, the wife of a king is known as queen consort, just as the husband of a queen is titled prince consort. It reflects the spouse's high status without implying that they, themselves, have a right to the throne. But Camilla's situation is far more complicated than that of most royals.
Camilla was expected to take a different title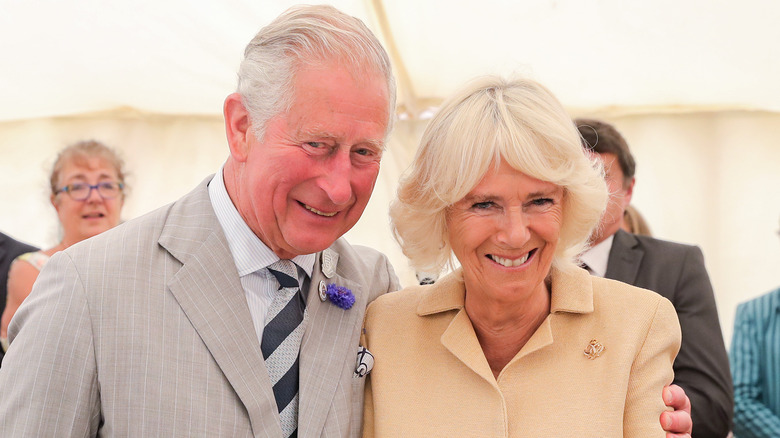 Chris Jackson/Getty Images
Prince Charles and Camilla Parker Bowles met and fell in love in 1970, but Camilla married her first husband when Charles was away serving in the Royal Navy, and Charles went on to wed Princess Diana. Unhappy in their marriages, the couple had an affair that would later send shockwaves through the world when it was publicized (via Town & Country). Both eventually divorced and pursued their relationship, making it public a year after the tragic death of Diana. Charles and Camilla finally wed in 2005, receiving the titles Duke and Duchess of Cornwall. Camilla is also the Princess of Wales by virtue of marriage.
The issue of her future title, however, has been a touchy one. Traditionally, the wife of a British king is known as queen consort, but it's not a mandated title. Knowing the public's continuing love of Diana and lingering resentment toward Camilla, the palace announced in 2005 that Camilla would assume the title princess consort on Charles' ascension (via SCMP). The queen's statement, then, was an unexpected game-changer.
Royals fans on Twitter are divided on Camilla's future title. One supporter said, "I think after 70 years of service if the queen wants Camilla to be queen consort, then that's exactly what should happen." Another declared, "Absolute respect for the queen, however, it wasn't appropriate in her jubilee speech to reference Camilla Parker Bowles. ... This will upset William and Harry, and it was unnecessary at this particular time."