Guerdy Abraira Of RHOM Opens Up About Planning Alexia's Wedding - Exclusive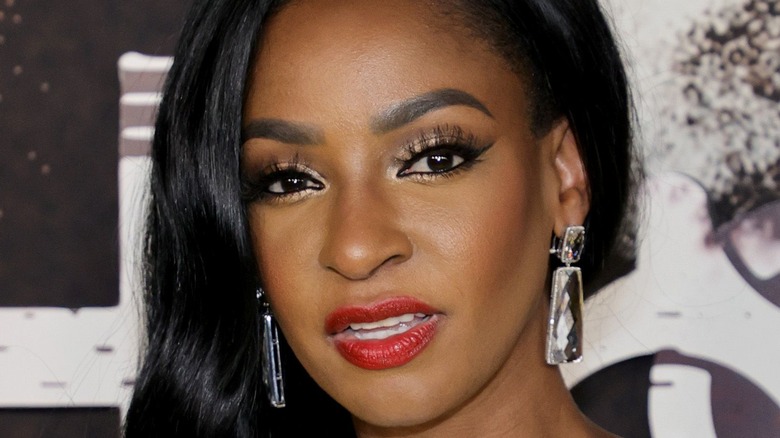 Jamie Mccarthy/Getty Images
Long before her debut on "The Real Housewives of Miami," Guerdy Abraira was already a well-known figure in Miami social circles. A talented designer and event planner, her business, Guerdy Design, has organized weddings and other major events for celebrities around the world and has been listed among the world's top event planners by Harper's Bazaar, according to BravoTV.
All this means Abraira is no stranger to glitz and glamor, and this makes her a perfect fit for the high-flying, hard-partying vibe of "The Real Housewives of Miami." Part of the fun of any of the "Real Housewives" shows is vicariously enjoying the housewives' fabulous parties (and the nearly inevitable catfights that break out), and with her years of party-planning and design experience, Abraira no doubt views these parties through a different lens than her fellow cast-mates. While she spends most of her time on the show enjoying the festivities rather than planning them, she did get to organize one major party: Alexia Echevarria's long-delayed wedding to Todd Nepola. In an exclusive interview, she shares the challenges of planning a wedding while on-camera.
There's no one right way to throw a party, according to Guerdy Abraira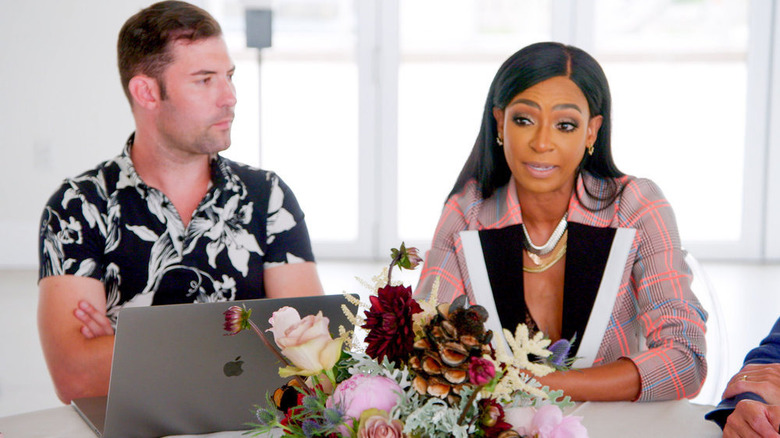 Bravo
When planning a wedding or other large social event, it's common to get bogged down in "shoulds" — what color, length, and style should your dress be, what should the wording on the invitations be, which trends are in, and which should be avoided this year? As an experienced event planner, Guerdy Abraira has some simple advice: Just chill and trust your gut. "There is no right way to throw a party as long as it reflects you," she said.
A corollary to this is that how other people plan their parties is none of your business, even if you're among the guests. "I don't walk into a party like, 'Oh, she did all this wrong.' It's just not my place, to be honest," Abraira said. "You got to be respectful, you know, respectful to your host and that's rule number one, respect the host or hostess." So for most of her time on "The Real Housewives of Miami," Abraira was happy to stay in her lane and just the enjoy whatever had been planned. But the temptation to butt in with party planning advice was there. "Oh, I mean, I tried to, and we know what the end result is as far as Alexia getting hitched with Todd," she said.
Many of the challenges to planning Alexia Echevarria's wedding were personal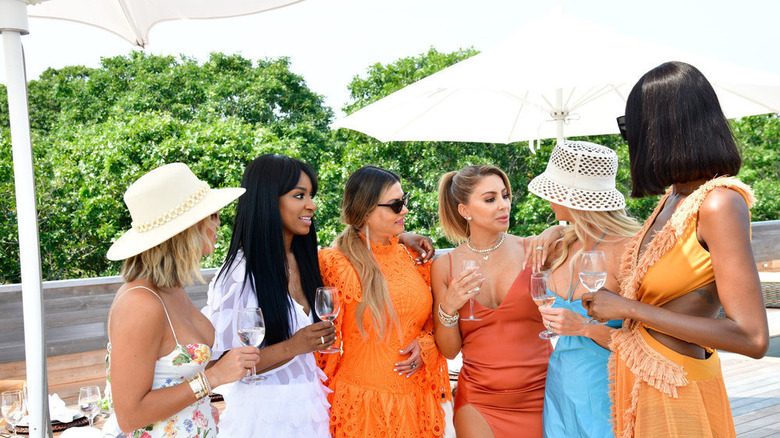 Eugene Gologursky/ Peacock
According to Us Weekly, Alexia Echevarria and Todd Nepola had already postponed their wedding twice before finally managing to tie the knot. Their plan to marry in 2020 was thwarted by COVID-19, and their rescheduled ceremony in August 2021 was cancelled due to the death of Echevarria's mother. So a lot was riding on their third attempt, an outdoors sunset ceremony in St. Barths. And while Guerdy Abraira had managed plenty of destination weddings, this one felt different. "It's hard when you're planning a party for a friend," she said. "It's not the same thing as just throwing a party for a client that calls you and wants to know your rate and that's it. There's lots of emotional attachment to it."
Adding to the emotional burden was the fact that Echevarria was experiencing some serious emotional turmoil on the home front in the weeks leading up to the wedding. "And she was going through, as you see, and we'll see continuously, she has a lot of stuff happening at home as well. So I did not know that as I was planning her wedding," Abraira said. "So my job was kind of like, let's get this done, checklists, officiant, cake, and the poor thing, she's going home with lots and lots of really major issues that are life changing. So I didn't know that. And it was interesting to see it all play back, and I'm like, 'Oh, now I understand why she was late. Now I understand why.' It all makes sense, connecting the dots. And we all go through it, and it's called life."
New episodes of "The Real Housewives of Miami" stream Thursdays on Peacock.