Prince Charles Breaks His Silence About Camilla Becoming Queen Consort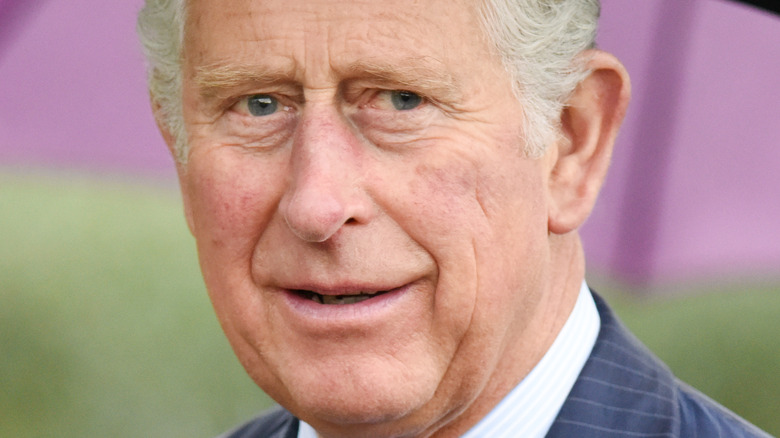 Bart Lenoir/Shutterstock
For decades, Prince Charles' love life has been the subject of much discussion and speculation. In 1973, his first romantic relationship with Camilla Shand was cut short when she married Andrew Parker Bowles. According to Town & Country, the Prince of Wales went on to marry Diana Spencer. However, it later became clear that his heart wasn't truly in the marriage, and just a few years after their nuptials, he and Camilla began seeing each other behind the late Princess Diana's back. Of course, as so many of us know, Charles and Diana's marriage was doomed from the start, and although they had two children together and an entire nation (and world) watching, the two officially went their separate ways in the 1990s. 
Following their respective divorces, Charles and Camilla were free to pursue their romance openly. They held off on making it public until 1998, however, most likely out of respect to a public still devastated by the sudden death of Diana in 1997. Finally, in 2005, the couple realized their dream of marriage in a small civil ceremony, with Princes William and Harry in attendance. Queen Elizabeth, on the other hand, was a no-show. Her absence was apparently for decorum reasons, per The Express, Her Majesty felt that, as head of the Church of England, attending a non-church wedding would send the wrong message. Still, that didn't stop the press from murmuring that the queen was actually opposed to her son's choice of wife. 
However, a recent announcement by the British monarch put those concerns to rest as she stated her wish to give Camilla an extremely high honor.
Camilla Parker Bowles' future in the British monarchy has been revealed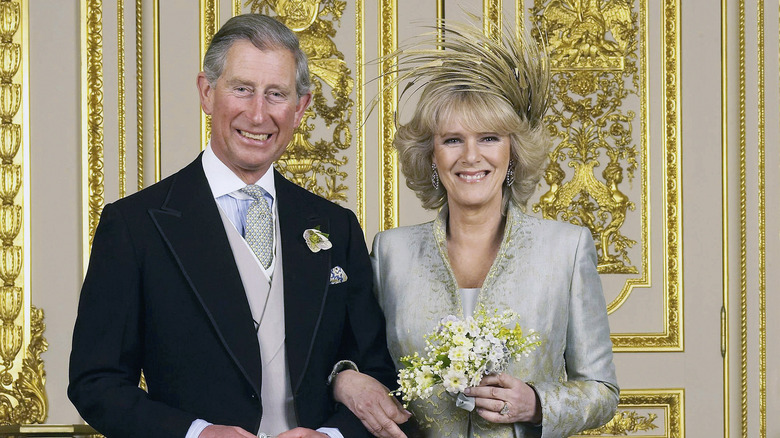 Pool/Getty Images
Ahead of the 70th anniversary of her accession to the throne, Queen Elizabeth II wrote a public address that included a statement about Camilla Parker Bowles' future title. "[W]hen, in the fullness of time, my son Charles becomes King, I know that you will give him and his wife Camilla the same support that you have given me," the queen stated (via Twitter). "And it is my sincere wish that, when that time comes, Camilla will be known as Queen Consort as she continues her own loyal service."
It was a pleasantly surprising honor. After Camilla married Prince Charles in 2005, the couple were given the titles Duke and Duchess of Cornwall. But their representatives made it clear that Camilla was to be called princess consort once her husband became king (via SCMP). Recognizing how highly the public regarded the late Diana — who was still known as "princess" after her divorce — the palace felt it would be wise not to suggest that Camilla might be outranking her. Camilla herself has chosen not to use the title Princess of Wales, although she has the right to do so as wife to the future king.
Only a reigning monarch can actually bestow a title, so Charles will have the final say about Camilla's title when he eventually ascends the throne. However, the prince clearly appreciates having his mother's blessing.
The queen's feelings for Camilla have changed for the better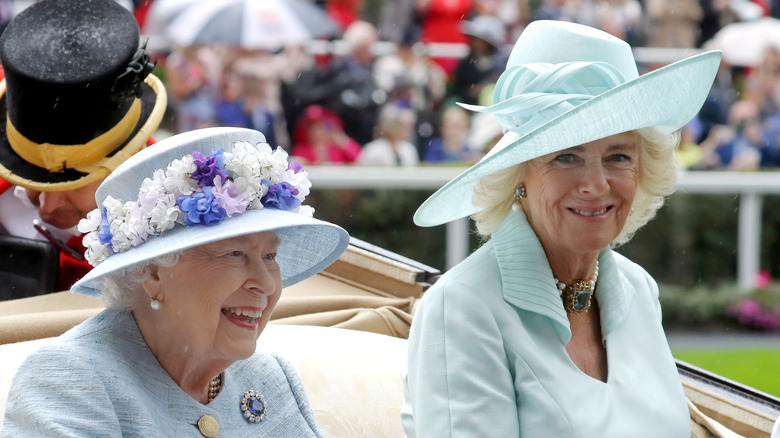 Chris Jackson/Getty Images
During a tribute to Queen Elizabeth's 70 years on the throne on February 6, Prince Charles issued a statement in reply to his mother's approval of Camilla Parker Bowles taking the future title of queen consort. "We are deeply conscious of the honour represented by my mother's wish," he said (via Reuters). "As we have sought together to serve and support Her Majesty and the people of our communities, my darling wife has been my own steadfast support throughout."
Judging by some of the comments made on social media, there is still some lingering public resentment over Charles and Camilla's past indiscretions. But that's not likely to stop the prince from following through on his mother's wish. Being called queen won't give Camilla a right to the throne, however; Prince William is still next in line, with his oldest child, Prince George, taking the next direct spot in the line of succession.
The true honor isn't the title, but the confirmation that the queen considers the Duchess of Cornwall a full-fledged member of the royal family. It's a huge turnaround from the days when Her Majesty is said to have called Camilla "that wicked woman" (via The Mirror). Even at their wedding, the queen reportedly wouldn't refer to Camilla by name. But tensions have clearly cooled between the two women, and they are often seen together at family occasions and official events (as pictured here). Her Majesty is confident that the monarchy is being left in capable hands.