Why Matt Lauer And Al Roker Are Rebuilding Their Friendship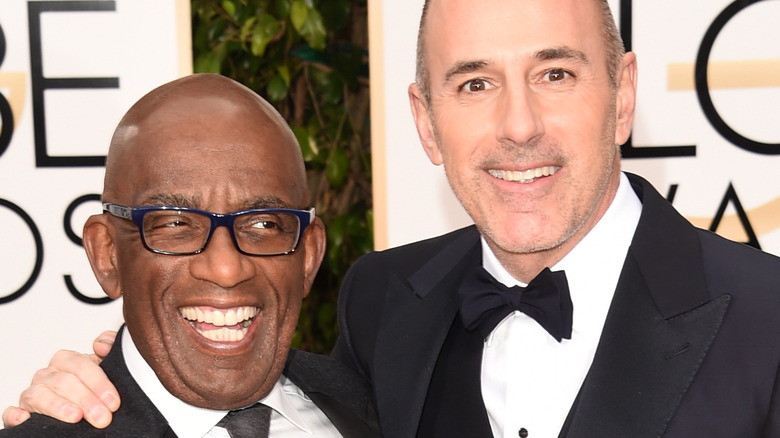 Jason Merritt/term/Getty Images
Matt Lauer and Al Roker were once a force to be reckoned with on morning television. According to Today.com, the pair shared quite the bromance, which was something viewers witnessed on the show. But their relationship wasn't always smooth sailing. In fact, Lauer and Roker got off to a rocky start after Lauer mispronounced Roker's name and Roker responded with a rude comment. "He booted my name and I said, 'Wow, not so easy in the big leagues, is it pretty boy?'" Roker recounted to the outlet.
After this, it took a while for the two to become friends. According to Radar Online, Roker was not so keen on Lauer after his good friend Ann Curry was fired from the show and Matt was said to be at fault. Eventually however, the two worked out their problems and began a friendship that lasted for 30 years, as OK! Magazine reported. After Lauer was fired in 2017 following allegations of sexual assault, the two separated and Roker had limited contact with his former best friend. But after Roker shared that he had prostate cancer in 2020, the estranged duo has begun to rebuild their relationship.
Matt Lauer & Al Roker are speaking again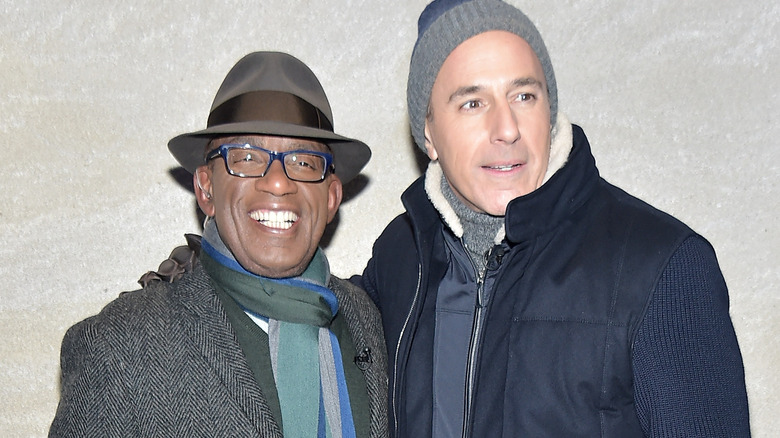 Michael Loccisano/Getty Images
Though Matt Lauer and Al Roker didn't speak for a while after he was fired from The Today Show, that seems to be changing, as of Roker's cancer diagnosis. Roker released a statement right after Lauer's firing, but it wasn't until two years after the scandal first broke that the pair spoke again, albeit through a secondary source. In a 2019 interview with Entertainment Tonight, Roker wished his former friend well. "I'm sure he's doing well. I don't really talk about that much but we wish him well," he told host Katie Krause.
There wasn't much to learn about their relationship until recently, after Roker revealed his battle with prostate cancer, per OK! Magazine. "It's impossible to overstate how close friends Al and Matt were," a source told the outlet, calling theirs "the most genuine relationship on The Today Show." According to OK! Magazine, Roker thanked all those who have supported him during this hard time, including his old pal Lauer. A close friend of the star's told OK! Magazine that Roker does not have many true friends in the industry, and that having Lauer there for him means a lot. "Al is scared, and life is short. He misses Matt and doesn't have many real friends," the source said. "Matt has been there for him over the last few days in ways other so-called TV friends haven't."