Camilla Parker Bowles Has A Lot To Look Forward To When She Becomes Queen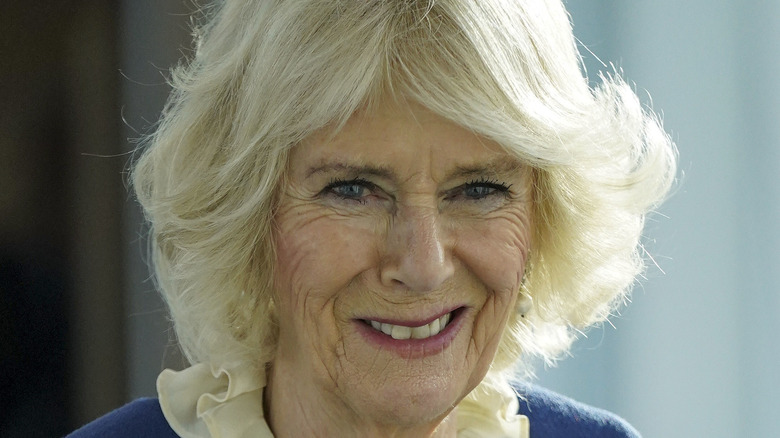 Wpa Pool/Getty Images
Prince Charles' second wife Camilla Parker Bowles will become queen when her husband ascends the throne, according to an announcement from Queen Elizabeth II. The monarch broke the news as she was preparing to celebrate the 70th anniversary of her Accession Day. "When, in the fullness of time, my son Charles becomes King, I know you will give him and his wife Camilla the same support that you have given me; and it is my sincere wish that, when that time comes, Camilla will be known as Queen Consort as she continues her own loyal service," Queen Elizabeth II, per E! News.
The statement was a bit unexpected, given the fact that Parker Bowle's relationship and subsequent marriage to Prince Charles was has been shrouded in scandal. As Town & Country reported, the two carried on an affair while the prince was still married to the late Princess Diana. Previously, it was simply assumed that Parker Bowles would be known as Princess Consort when her husband took the throne. As The Guardian reported, the Queen Consort is not to be confused with the Queen Regnant, the latter of which retains the same amount of power as the king. Instead, it is likely that Parker Bowles will assume duties that are similar to those of Prince Philip, who served as Queen Elizabeth II's consort for decades.
Camilla Parker Bowles will be crowned with the Queen Mother's ornate crown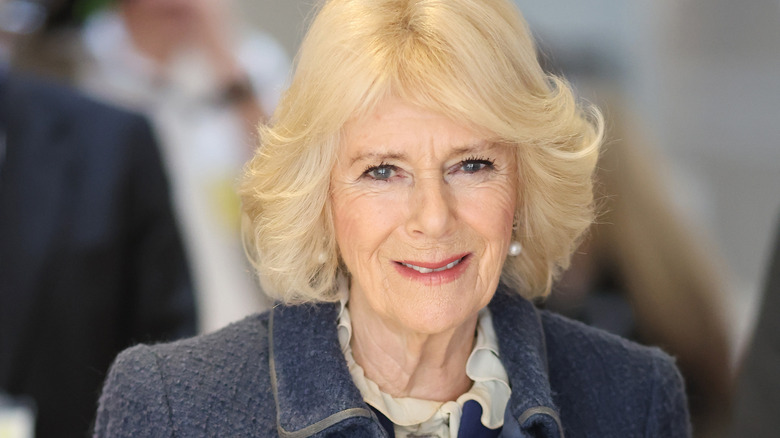 Chris Jackson/Getty Images
For those unfamiliar with the term "Queen Consort," The Mirror reports that "consort" is the title given to the spouse of a reigning monarch. Their main duty is to provide support for their spouse. Though they do not have a formal position that requires them to do certain tasks, it is likely that Camilla Parker Bowles will continue to promote her own causes while still supporting her husband. "She's never once tried to overshadow her husband, she's always played a supportive role to the Prince of Wales," a source close to the royal family told Daily Mail in February 2022. "He is her top priority. But she has also carved a role out for herself, has traveled hundreds of thousands of miles on thousands of engagements, taken on some really powerful causes such as violence against women, but is still cheerfully willing to go to the back-end of beyond to cut ribbons and shake hands. She is warm, friendly, and hasn't put a foot wrong."
According to the Daily Mail, Parker Bowles will also have the Queen Mother's platinum and diamond crown placed upon her head at Prince Charles' coronation. Per the outlet, the crown features 2,800 diamonds, a large stone that was originally given to Queen Victoria back in 1856 by the Sultan of Turkey, and a 105-carat Koh-i-Noor diamond from India.