Shakira Opens Up On The 'Downsides' Of Having Kids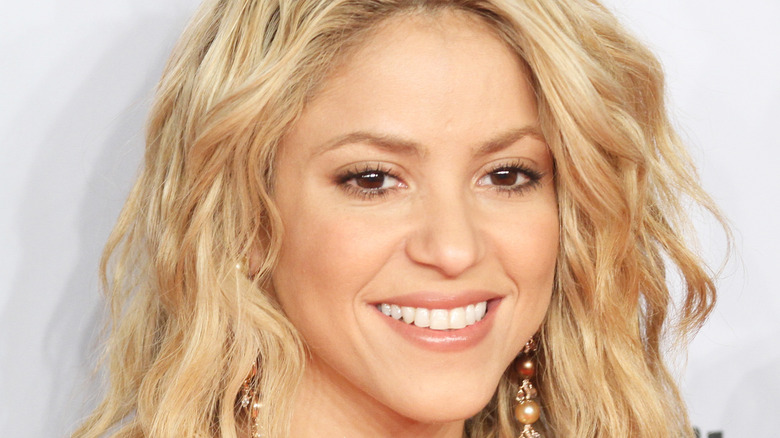 vipflash/Shutterstock
Kids can look so cute in photos and cute social media images. Go on any kids-focused social media page and you are bound to leave with major baby fever. But the reality of motherhood doesn't always look the way it's portrayed in the pictures. Just ask superstar Shakira, who opened up to Hello! Magazine about what the experience has been like for her thus far. Per Us Weekly, Shakira shares two sons with her partner, Spanish footballer Gerard Piqué. And while one might expect celebrities to have an easier time parenting than most, considering all the resources within their reach, this is not always the case. "I think all women face the same situation," the "Hips Don't Lie" singer told Hello! Magazine. "I never thought [parenting] would be so difficult, because it takes a lot of your energy," she added.
The mother-of-two went on to share that her life used to be "all about her" before the arrival of her boys, and this isn't true anymore. These days, Shakira has more to think about than just herself. "I think of my family a lot; I'm concerned about them all day. It's physical, emotional, and intellectual wear and tear," she told Hello! Magazine.
Shakira got real about the struggles of motherhood
Becoming a mother is a different experience for every woman, and Shakira is no exception. Speaking to Cosmopolitan in October 2021, the Colombian native got real about the fears she feels for her children, as well as her approach to parenting. "There can be many truths, like two sides of a coin. I often try to apply that to the upbringing of my kids. I'm a tiger mom and a helicopter mom and all these different moms," she said, going on to add that she "dreams" about her kids. "I worry about them constantly. I torture my husband."
Becoming a mom may result in a priority shift — but that's not necessarily a bad thing, and Shakira is open about how she's enjoying the ride. In 2015, she spoke of her dedication to her kids' education with Made For Mums. "I like to teach them, I have a little teacher inside of me. I enjoy reading to my kids, and they like learning, too... [Kids] feel important and they feel valued, because you're dedicating that time to them," she shared. For more proof about how great Shakira is as a mom, look no further than these adorable Instagram photos taken from a day out at Disney Land in January 2022.