What You Need To Know About Jenna Ortega, The Star Of Netflix's Wednesday, Before Watching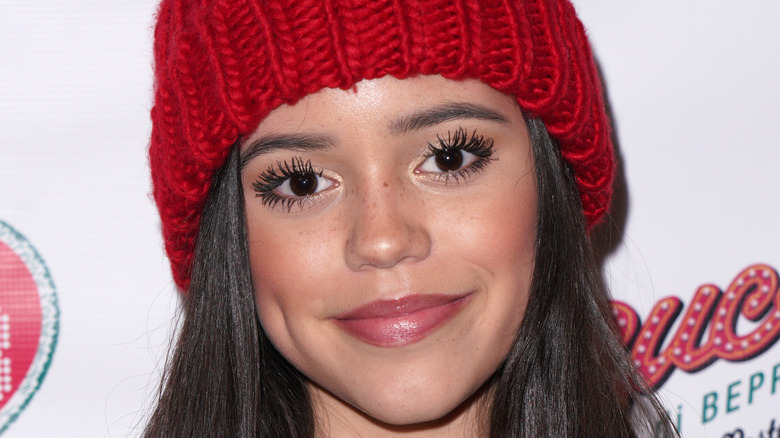 Jc Olivera/Getty Images
There's nothing better than looking forward to a new TV series — and thankfully, Netflix has an abundance of binge-worthy shows debuting in 2022. Joining the ranks of all-new Netflix series is "Wednesday," a live-action coming-of-age series conceived by Al Gough and Miles Millar, per What's on Netflix. The outlet reports that Tim Burton will make his TV directorial debut in the show, which has yet to be assigned a release date. Walking the line between horror, fantasy, and comedy, this eight-part series revolves around Wednesday Addams, a character from the beloved sitcom, "The Addams Family." "Wednesday" explores the titular character's experience as a student at Nevermore Academy as she grapples with her newfound psychic abilities, a killer who has taken over the local town, and a mystery involving her parents from over 25 years ago. Oh, and also all of the daily dramas that plague a normal high schooler. No biggie!
Wednesday Addams has been depicted by more than one talented actress in various Addams Family adaptations over the years. Per IMDb, Wednesday was played by Nicole Fugere in the '90s sitcom, "The New Addams Family." In the 2019 animated film, IMDb reports that Chloë Grace Moretz voiced the fan-favorite character. In this latest adaption, and the only one to focus solely on Wednesday, the titular character will be played by Jenna Ortega. Keep reading for everything you need to know about Netflix star.
Jenny Ortega has been acting since she was a teenager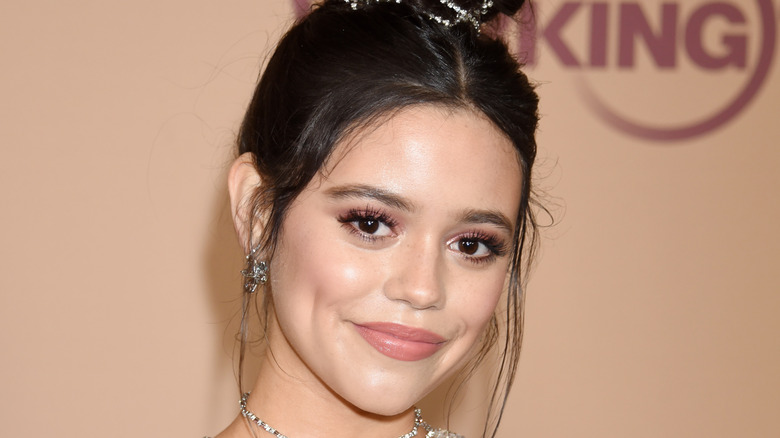 Ga Fullner/Shutterstock
"Wednesday" is certainly not Jenna Ortega's first on-screen rodeo. The talented breakout star has graced our screens before, starring as young Jane in "Jane the Virgin" and Harley Diaz, the main character in the Disney Channel series, "Stuck in the Middle," per IMDb. More recently, E! News reported that Ortega snagged the coveted role of Ellie Alves in the second season of the hit Netflix show "You." Not to mention, the teenage star made history by voicing Disney's first-ever Latina princess in the animated series, "Elena of Avalor," according to BuzzFeed.
In recent years, Ortega has graduated from the small screen and begun acting in blockbuster hits. Fans of the California native can watch her star in the slasher film "Scream" and the coming-of-age movie "The Fallout," which garnered critical acclaim, per Daily Lobo. Clearly, this young talent already has some heavy-hitting roles under her belt and there's no sign of her slowing down anytime soon. As for the future? Ortega wants to continue working on projects outside her comfort zone, but most importantly, she wants to stay true to her Latinx heritage. "I never want to play a maid and I never want to play a cartel leader's daughter," Ortega shared with Cosmopolitan in 2021. "I would much rather play a person of power, a powerful character in a positive way."