How Mel Gibson Got Tangled Up In The Whoopi Goldberg Controversy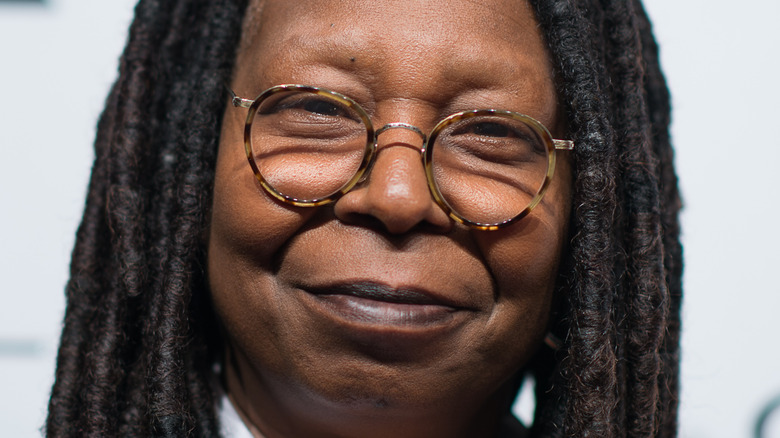 Dave Kotinsky/Getty Images
Beloved star Whoopi Goldberg is at the center of an increasingly complicated scandal after she was suspended from co-hosting "The View" for two weeks due to controversial statements Goldberg made about the Holocaust. Per People, ABC News President Kim Godwin confirmed in a statement that Goldberg was being penalized following "her wrong and hurtful comments."
Godwin continued, "While Whoopi has apologized, I've asked her to take time and reflect and learn about the impact of her comments. The entire ABC News organization stands in solidarity with our Jewish colleagues, friends, family, and communities." Goldberg apologized on "The View" itself for arguing that the Holocaust wasn't "about race."
Acknowledging how much hurt she'd caused, the actor and comedian expressed her gratitude for the learning opportunity. She also recognized the Holocaust "was indeed about race because Hitler and the Nazis considered Jews to be an inferior race." Goldberg apologized on Twitter separately, too. 
Hollywood is reeling over the "Sister Act" star's suspension, and support for her plight has come from an unlikely place. Now, another star has stepped forward to condemn a double standard implicit in how Goldberg has been treated. 
Mel Gibson wasn't criticized as harshly as Whoopi Goldberg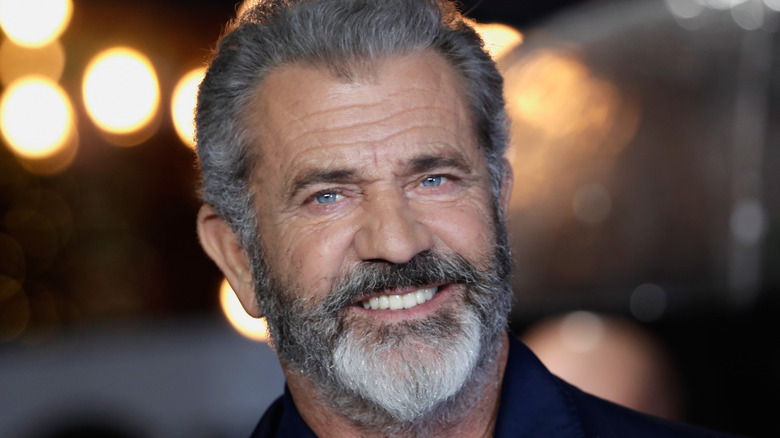 John Phillips/Getty Images
Page Six notes actor Joshua Malina is eager to make it known that Whoopi Goldberg is not an anti-Semite, particularly in comparison to someone like Mel Gibson. "To me, there is a bad person who is a Jew hater, and then there's Whoopi Goldberg, who misspoke or needed to clarify or educate or discuss," the "Scandal" alum argued. "She's getting a two-week suspension [from 'The View'], and he [Gibson], every time I turn on my computer, he's starring in a new movie. Apparently, he's potentially going to direct 'Lethal Weapon 5.' Let's keep our focus on the worst of it. I find it appalling."
Goldberg apologized for her comments and sat down for an illuminating discussion with Jonathan Greenblatt, the CEO of the Anti-Defamation League, in a bid to publicly educate herself on the matter. Gibson, meanwhile, is infamous for making disturbing remarks about Jewish people, the LGBTQ+ community, women, and Black people, with shocking reports dating back to his nineties heyday. During a 2006 DUI stop, Gibson told the arresting officer, "Jews are responsible for all the wars in the world." The actor subsequently apologized, blaming his intoxication for the incident.
Malina made it clear there's no comparison between what happened with Goldberg, and how Gibson has behaved for decades. The actor, who's frequently been a victim of anti-Semitism himself, has repeatedly criticized the likes of Warner Bros. for continuing to work with Gibson despite his dodgy track record.