Channing Tatum Dishes On Matthew McConaughey's Rumored Magic Mike Reprisal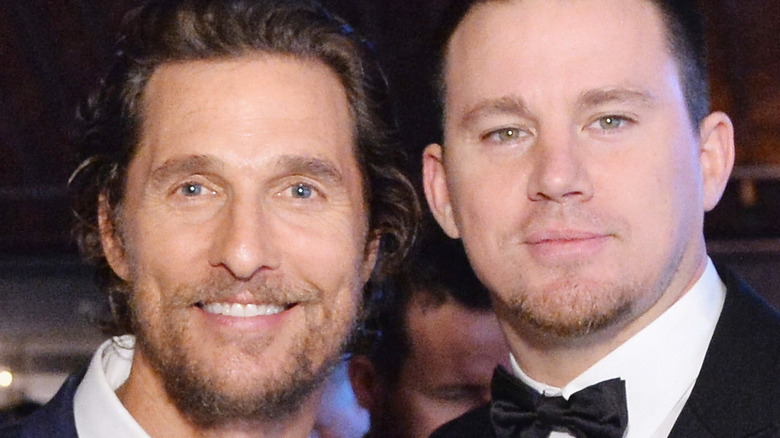 Stefanie Keenan/Getty Images
Channing Tatum delighted his fans when he announced that he would be returning for the third installment of his steamy stripper saga, "Magic Mike," per Us Weekly. The actor revealed the big news in November 2021 by sharing a photo of the script's first page via his Twitter account and fans were instantly interested. "Well world, looks like Mike Lane's tapping back in," he captioned the snap. The third film has been titled "Magic Mike's Last Dance," and was written by Reid Carolin, who penned the 2012 original film, as well as the 2015 sequel "Magic Mike XXL." Steven Soderbergh, who directed the first movie, will also return to direct the third film.
The movie will air on streaming service HBO Max. However, a release date has yet to be announced. "There are no words for how excited I am to blow the doors off of the world of Magic Mike with Steven, Greg, Reid, and the amazing people at HBO Max. The stripperverse will never be the same," Tatum said in a statement following the announcement of the third movie.
Currently, casting for the upcoming movie has yet to be settled. However, fans definitely have their opinions about who they'd like to see in the film.
Matthew McConaughey played Dallas in the first Magic Mike film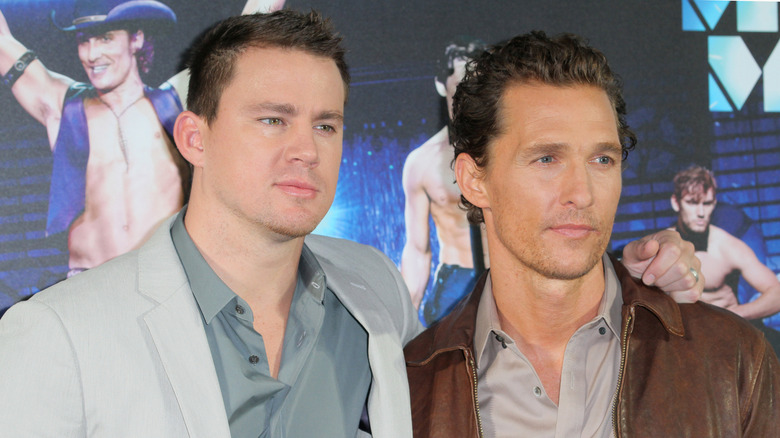 Stephan Schraps/Getty Images
Channing Tatum knows what the fans want when it comes to the "Magic Mike" universe, and that includes seeing actor Matthew McConaughey return to reprise his role as Dallas in the upcoming third installment of the franchise, "Magic Mike's Last Dance." McConaughey's character was a big hit in the first film. However, the actor opted not to return for the sequel.
Recently, Tatum spoke to Entertainment Tonight about the possibility of McConaughey returning. However, it didn't sound promising. "I didn't know if Matthew would want to do it, he loves what he did in the first movie so much. He was like, 'I don't want to touch it,'" Tatum revealed. Tatum went on to gush over McConaughey's performance in the original film, revealing that he made the movie special.
"I mean, I'm not saying anything about mine or anyone else's performances. He was the star, he was the movie, it was special. I can't tell you how many times I had to watch the movie because of different edits Steven [Soderbergh] would do, and I would just fast forward to when he blew the fire, and I'm like, 'Yeah, he's a swan song,'" Tatum stated.
It remains to be seen if McConaughey will want to make a cameo in "Magic Mike's Last Dance." However, fans would love to see him return as Dallas one last time.