Channing Tatum Makes A Surprising Confession About His Career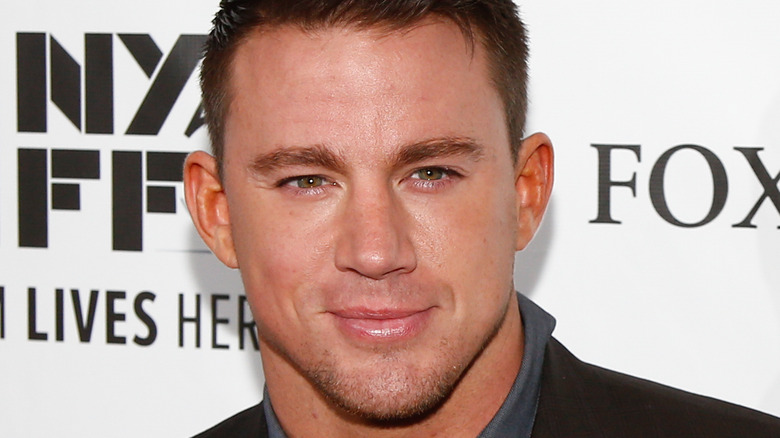 Shutterstock
Channing Tatum has starred in his share of action roles in films such as "What House Down," and "G.I. Joe." He's also tried his hand at more dramatic roles in movies such as "Foxcatcher" and "Side Effects," (via IMDb). However, fans have come to know him better for his lighter roles in comedy movies such as "21 Jump Street" and "She's The Man."
However, Tatum is mostly remembered for his sexier roles, where he plays the romantic lead like in "The Vow," where he portrays a man who tries to get his wife to fall in love with him all over again after she suffers a traumatic brain injury (via Glamour). Another one of his sexiest roles is considered to be in the Nicholas Sparks adaptation "Dear John." In the movie, he plays a soldier who falls in love just before being deployed and is heartbroken as he tries to make his long-distance relationship work. 
Of course, Tatum's raciest roles have been in the "Magic Mike" franchise, where the actor is depicted as a male stripper who juggles his career and personal life. Tatum said (via Indiewire), "When you walk out and you take it all off, you want to get a good reaction. It's really hard to be sexy when you're a guy; girls can just walk and be hot. So it was a very eye-opening experience." These days, the actor is getting candid about his career and showcasing his body on camera.
Channing shares his thoughts about his health and fitness routine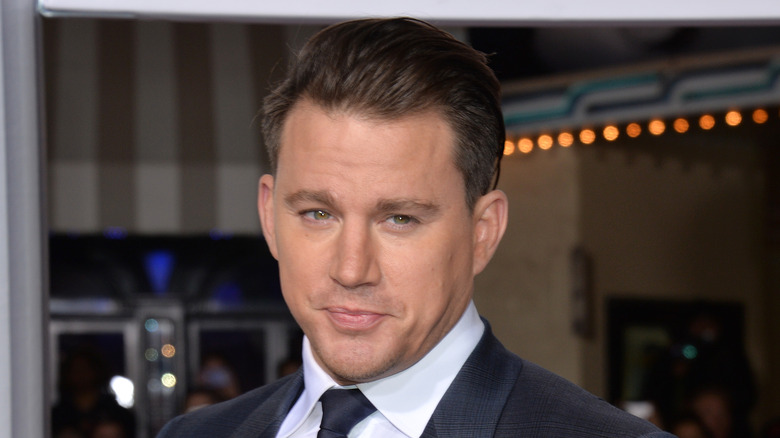 Shutterstock
This week, Channing Tatum opened up about his famously buff body and racy film roles during an interview on "The Kelly Clarkson Show," (via Entertainment Tonight). 
The "Logan Lucky" star admitted that the only reason he stays in shape is because of his acting career. He also confessed that he'd like to become a better actor so that his body didn't always have to take center stage. "For someone that has to work out for a job, I promise I would not look like this unless I had to be naked in most of my movies, mostly," Tatum joked. "And at some point, I got to get better at acting so I don't have to be naked in all of them."
Tatum went on to reveal that he doesn't know how anyone finds the time to focus on exercise when they have a job, family, and other priorities. "I literally get to work out as a job," he stated. "And it's still hard, and I can't imagine people that have a nine to five job, have kids at home, and where do they get the energy?" However, the actor says he doesn't always focus on fitness, and sometimes allows himself to splurge with some sweet treats, adding, "I sometimes do. I will pick the days and I will pick specific things. I love cake." Judging from Tatum's Instagram account, whatever he's doing is certainly working for him.