The Truth About Cooper Kupp's Wife, Anna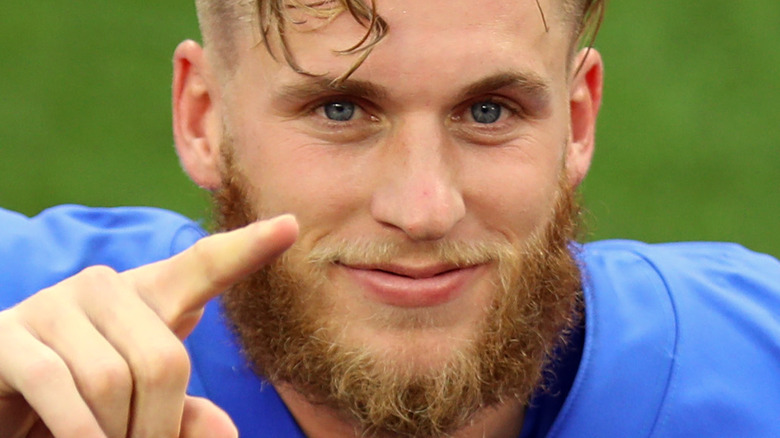 Katelyn Mulcahy/Getty Images
When it comes to competing against the Cincinnati Bengals, Los Angeles Rams wide receiver Cooper Kupp is no stranger to success (via SB Nation). The last time the teams took the field against each other, Kupp had a career game. He had an impressive 220 receiving yards, and the Rams won the game 24-10.
Now, the Rams and the Bengals are preparing to take the field for the Super Bowl this Sunday. Whether you're watching for the commercials or the halftime show, the big event is going to be entertaining. If you tune in to the game at all, Kupp will be a player to watch.
When it comes to the reason Kupp is in the National Football League, he gives all credit to his wife (per FanBuzz). He said without the help of his partner's encouragement, his career would look a lot different. He thinks he wouldn't have made it in professional sports without her!
The couple got married when they were in college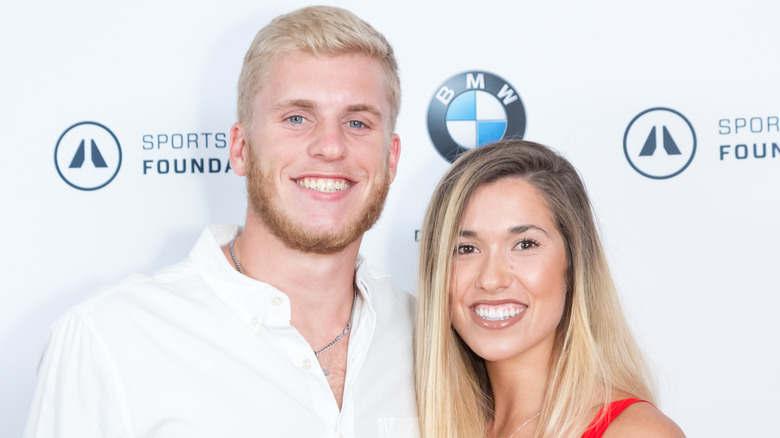 Greg Doherty/Getty Images
Kupp and his wife, Anna, got married when they were still in college. While getting married while still in college and working towards a possible professional football career might have been difficult, Kupp said marrying Anna was a no-brainer. He said, "We just were so aligned in terms of what our goals were and what we wanted to do moving forward and what we wanted to be about as a couple," adding, "And the belief that football was the community, was the place that I was supposed to be, that we were supposed to be, and that's where God placed us" (via the New York Post).
Kupp isn't the only athletic one in the family. According to The Sun, Anna was a track and field star in high school and went on to coach the sport at the youth level. Her background is in communications and she had worked in public relations for a bit.
The Kupps are big family people and are the proud parents of two children, Cooper and Cypress. To Kupp, his foundation and support in life come from his wife and children, who he credits for most of his success (via Romper).